Why are cloud PBX necessary and how do you make the most of them?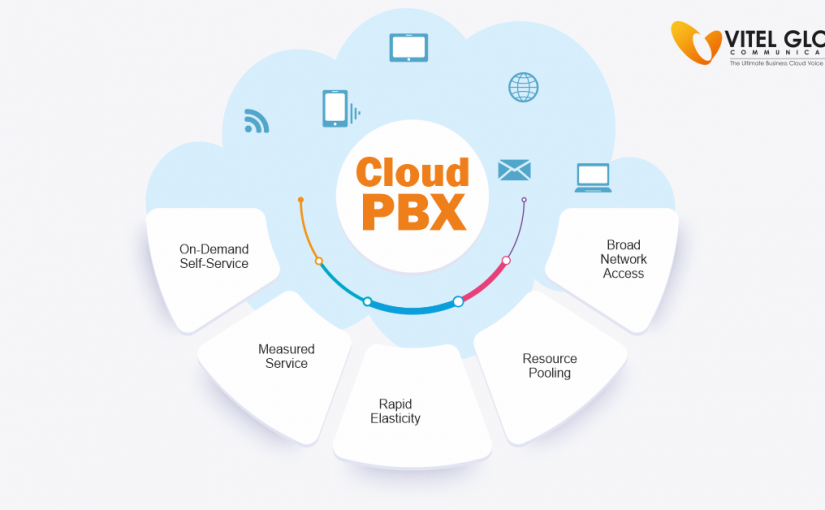 Reading Time:
5
minutes
What is Cloud PBX?
Cloud PBX stands for Cloud private branch exchange(CPBX). The physical connections returning to your company can be divided into many lines to enable additional telephones. Even calls between users are completely free.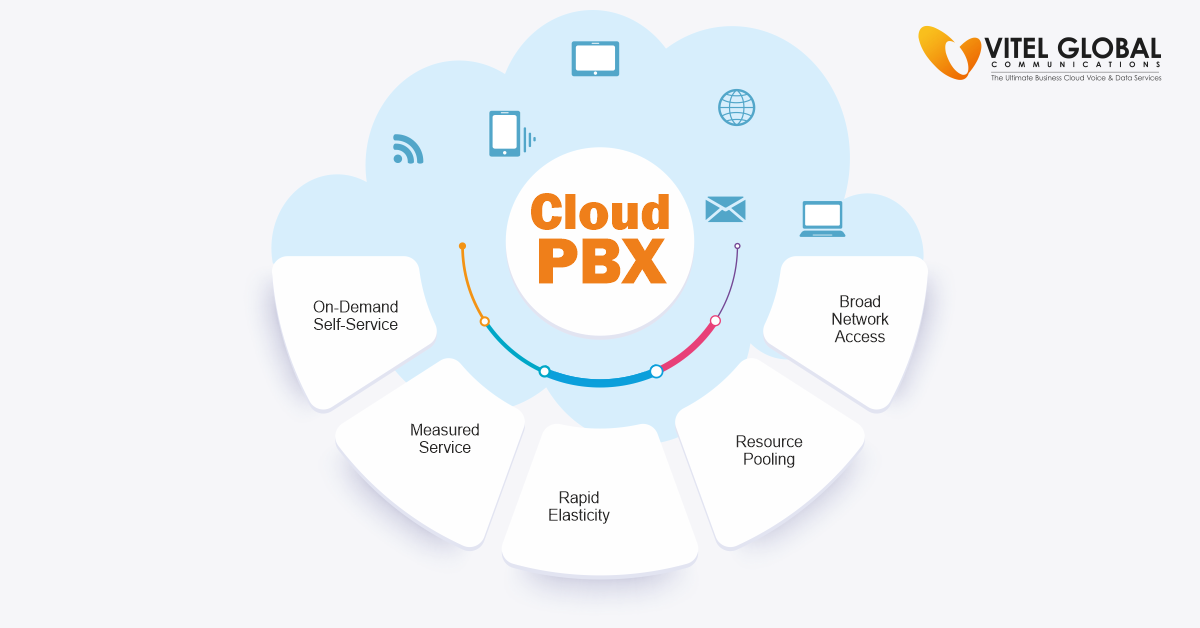 Types of Cloud PBX Phones
The ideal PBX system for your business is determining which of the following categories best fits your needs:
Traditional or analog PBX communication systems:
The offices imposed the old analog phones, which connected to the broader public switched phone network via a physical line for many decades. Analog systems are used over the internet, but their functionality is not as digital ones. So, bear that in mind.
Digital phones only have the newest and most advanced features that older phones don't have.
A virtual private network (VPN)
It is a dedicated, secured, or encrypted network built for an organization that does not allow accessibility for unauthorized users or systems.
A Point to Remember:
An analog PBX system doesn't seem to have access to unified communications services like quality videoconferencing and electronic communication.
On-site PBX: Also known as VoIP PBX. It is integrated with unified communications and provides high-quality VoIP calls with PBX installed on-site.
Hybrid: It combines a digital IP PBX with VOIP connecting with the external office branches.
Cloud PBX: It is also called a hosted PBX. It is operated on the cloud yet delivers all the features and advantages.
Access to the IP PBX is possible everywhere, as long as you have an Internet connection.
Cloud-Based PBX Systems
This phone system allows users to make and receive phone calls through the internet, both within and outside of their organization. Both "virtual PBX" and "hosted PBX" refer to the same service. It is run through the internet instead of hardware on-site.
Service providers host the equipment for private branch exchanges and provide all services that can access through devices like desk phones plugged into routers or SIP phones.
A Cloud PBX is also known as a hosted PBX.
There are many subfields within digital telecommunications.
Using the internet, it's linked to a VoIP service provider.
On-premise, on-site infrastructure is not necessary as a VOIP service provider handles everything.
Incoming and outgoing calls are routed to the service provider, which either translates the voice into data packets or sends the decision to a PSTN (public switched telephone network).
Point to remember:
With just a broadband internet connection, devices that can use VOIP can connect to hosted PBX phone systems.
On-site PBX service
Even though the servers that handle outgoing and incoming calls are split on the receiving side, you can still maintain the business communication system via voice-over-IP technology.
Here, the web-connected, mobile-device-supporting, and voicemail to email-enabled features are practically the same:
In addition, users can continue to use their current VOIP service provider or switch to a new one, but they can still use the same number.
Reduces the monthly fees.
On-premises PBXs have a high initial installation and maintenance cost, which is a disadvantage. IT workers may be required to keep this PBX communication system up to date in companies that employ it. It's possible that, over time, the price will go down.
As far as setup goes, it's very simple.
On-site and mobile staff are supported.
Some ways to work together are through conferences, screen sharing, and instant electronic communication.
There is no need of Information Technology specialists.
It has never been easier to install and maintain a unified communications system.
It is possible for customer service personnel to enjoy the benefits of working from home.
Various third-party systems are connected with CRM and Microsoft groups.
On-premise PBX: The Advantages
The cost of running the business is modest.
No need of any term fees.
A high degree of control over infrastructure access and administration.
Consider the criteria listed above when making a decision on a PBX system.
PBX services are an excellent solution for many business owners. The first step in implementing a PBX system in your company is making the decision to do so. The choice of a PBX system is based on your needs. Here are a few things in which you can have complete faith.
If you're using a hosted or on-premises VoIP PBX, for example, you can easily add and remove lines at no cost, but you'll need to purchase both the physical installation and the new lines.
The working hours of employees and access to the internet
Put your own needs first: Business owners are always concerned about how much money they will have to spend on new software or gear. No doubt about it, Cloud PBX is extremely cost-effective.
Flexible: Connect the device to the internet and you may work on your device even if you left the office.
There are a lot of different parts to the phone system, and some of them may do different things but still work out well.
Some of the options include:
Free long-distance calls.
Some of the options include automated receptionists, queues, email to voicemail, video conferencing, and text messaging.
Hold the music, billing, and DND all at once.
And there are many more.
Integrate existing data in company systems, such as CRM integration or sales force apps, with cloud data simply and securely.
Avoid multiple storages: The service provider handles duplicate data by keeping the same information on multiple servers in different places.
It's easy to set up and carry out the operation.
Text messages are easier to send.
VoIP and Cloud PBX:
Sending messages is a good way to get through to end users since, even if they skip the phone call, they will almost certainly spend time reading the messages. You can send one message to a large number of people using a VoIP system.
This is a more efficient means of promoting your products.
Marketing via VoIP is more efficient than traditional methods since it reaches clients in a timelier manner.
Customers should be able to get what they need whenever they need it.
Customer satisfaction is the most important component in attracting new customers, and VOIP makes it easier to meet that goal because it can handle several clients at once and route them to the appropriate team with the necessary skills.
End customers will no longer have to wait for long periods of time.
Analyze your product: Message polling or VoIP conversations make it easy to look at customer's feedback about a product or service.
Flexibility in knowing the customer:
As a result of consumer feedback, our sales team can quickly assess customer needs.
Customers can make free phone calls using a VoIP toll-free number.
When it comes to promotion and change, promotions are done extensively, and then service improvements are made based on market research.
Easy-to-use interface: The end-users of the VoIP phone system have more freedom to communicate with any department they like.
Reports are easy to make. Reports made by the system help the sales department figure out their performance.
Everything is programmed for automatic operation.
VoIP saves time because you don't have to do anything by hand to get reports, billing, and other services.
There's no need to worry about a bill:
Business do not have to deal with invoicing concerns because they receive payments in advance.
Plan to meet up with the sales staff.
Make it simple for your sales force to participate in conference calls to discuss strategy and improve their performance.
Consistent in the face of adversity:
If you want to succeed in today's market, you need to make use of the most cutting-edge technological approaches.
Businesses need to be able to use Voice over Internet Protocol (VoIP) for internal calls on-premises or even when employees aren't in the office.
Using VoIP services enables businesses to provide round-the-clock customer care, resulting in enhanced productivity.
Conclusion
Vitel Global Communications provides reliable and high-quality systems that fulfill your business requirements with excellent products and solutions.
Sip trunking
Cloud VoIP
Mobility app
Desktop app
CRM integrations
Leased line
Grow your business and maximize productivity with the industry's best business communication service.
For more details, visit our website and start creating wonders in your organization right away.
For More Info or Book Your Free Demo Today click here
Published: June 21st, 2022
Subscribe to Our Newsletter
Get monthly product and feature updates, the latest industry news, and more!
By submitting this form, you agree we may contact you in the manner described in our Privacy Policy.