Breaking Down Barriers: International Calling with Cloud-Based Business Phones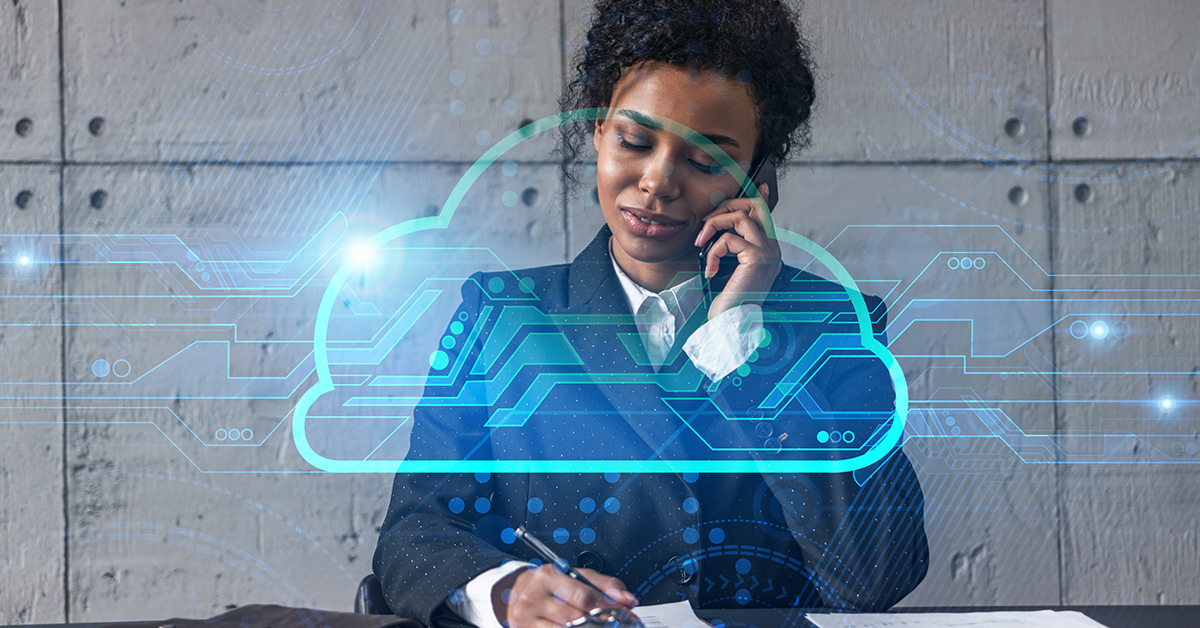 Reading Time:
5
minutes
Cloud-based phone systems are a top choice for companies needing an affordable unified communication platform. Businesses of all sizes are increasingly extending their global reach. Whether you run a small startup or a large multinational corporation, international communication is essential for growth and success. However, a major obstacle to seamless international communication is frequently traditional phone systems. How businesses communicate with the rest of the world will soon be transformed through cloud-based business phones.
Cloud-based systems are becoming a more common choice among the many phone systems available to small businesses. They provide reliable service at reasonable prices with many business-friendly features. However, only some business phone systems are created equal, so how can you say which is best for your company? Continue reading to find out more about cloud-based systems and how to select one for your company.
The Cloud Revolution: Transforming Business Communications with Cloud-Based Phones
The development of cloud-based business phone systems, also known as VoIP or Voice over Internet Protocol, has changed how corporations communicate. Compared to traditional phone setups, these systems have several advantages because they use the internet to enable voice and video calls, messaging, and collaboration.
Cost-effectiveness
One of the main benefits of cloud-based telephony is the ability to save money. It can be prohibitively expensive to make international calls using conventional phone carriers. Contrarily, cloud-based systems help businesses reduce communication costs by providing affordable rates for international calls and frequently including unlimited calling plans for specific nations. Within a day, you can begin your communications, quickly set up VoIP services, and integrate them with your current CRMs.
Adaptability and Scalability
VoIP phone systems come in various price ranges and packages, depending on the features and services the vendor offers. You can select the services and packages based on the markers you require, and you can later add or remove parts as you please. Additionally, you are free to cancel your subscription whenever you like.
High scalability allows cloud-based systems to change with your company's requirements. It is a cloud-based phone system that can be accessed from anywhere, so you can expand your business by hiring remote workers from any part of the globe. You and your agents benefit from flexibility because they can communicate with customers while on the go without remaining connected to a physical line. This scalability is crucial for businesses looking to expand globally.
Features for Advanced Call Management
Call management features like call forwarding, call routing, IVR (Interactive Voice Response), call analytics, ACD (Automatic Call Distribution), integrations, and more are extremely beneficial for growing industries like technology. The call will be routed directly to the appropriate agents without any waiting time, thanks to call routing and call forwarding capabilities offered by cloud telephony systems. As a result, customer satisfaction is increased, and all incoming calls are managed.
What are the International Communication Challenges?
Let us look at typical obstacles businesses encounter when communicating internationally before understanding how cloud-based business phones address them.
High Prices: Making traditional international calls can quickly drain your wallet. Businesses frequently discover that they are saddled with astronomical phone bills when making international business calls.
Poor call quality: When using traditional phone lines to make international calls, the call quality could be better, which can cause misunderstandings and frustrate both customers and employees.
Complex Setups: Setting up international calling on traditional phone systems can be difficult and time-consuming, entailing the installation of extra hardware and negotiating intricate service agreements.
How Cloud-Based Business Phones Address These Challenges
Cloud-based business phone systems provide a compelling answer to the issues mentioned earlier with international communication:
Low-Cost International Calling: Cloud-based systems make International calling more affordable. Businesses can significantly lower communication costs through providers' frequently competitive per-minute rates and customized international calling packages for different regions.
High-Quality Voice and Video Calls: Call quality is a top priority for cloud-based systems. They ensure crystal-clear voice and video communication while bridging geographic distances using cutting-edge codecs and fast internet connections.
Easy Setup: Setting up cloud-based business phones is surprisingly simple. Complex configurations or additional hardware installations are not required. The majority of providers offer plug-and-play solutions that enable quick startup.
Why Should You Invest in Features and Benefits?
Let's examine some key features and benefits of cloud-based business phone systems that facilitate international communication:
Call Routing: These systems allow for intelligent call routing, which routes international calls to the right employees or departments to improve customer service and productivity.
Call forwarding: Call forwarding transfers incoming calls to a different line from a given number. In terms of operation, cloud-based call forwarding is identical to conventional call forwarding. Even when it is essential or significant to route calls through particular phone numbers, the service enables users to combine calls to a single line.
Virtual Phone Numbers: Cloud-based systems frequently let you buy virtual phone numbers with foreign area codes, giving your company a local presence in several nations.
International calling: You will not pay long-distance fees when making or receiving international calls with cloud phones because they are internet-based. Most cloud phone packages come with free features like long-distance and international calling.
Collaboration: File sharing, video/audio conferencing, real-time project contributions, and other collaboration tools enable people to work together even when they are not in the same location or country.
Call Analytics: Access to call analytics enables companies to monitor and improve their global communication and make informed decisions.
Unified communications: A suitable unified communications solution combines your business' voicemail, instant messaging, chat, video conferencing, and faxing. It can also integrate with email, internet applications, social media, and tools like CRM.
Cloud communication: Cloud communication includes a full range of communication services. It consists of all forms of communication that are part of the package, such as voice calls, instant messages, video conferences, etc.
How to Choose the Right Cloud-Based Business Phone Provider
Choosing the best services can be difficult, especially given the dizzying array of options available. A cloud-based phone system is currently one of the most popular cloud services. It is critical to choose the best cloud-based provider for business phones. Consider the following elements:
Reliability
Reliability is crucial when selecting a provider of cloud-based VoIP. You want a service with high uptime and little downtime to ensure uninterrupted international communication. Prioritizing service providers with a solid reputation for dependability can help you avoid opportunities lost and reputational harm to your company.
Customer Support
Effective customer service is crucial, especially when working with partners or clients from other time zones who are international. Pick a service provider that provides helpful customer service, ideally round-the-clock. Test their customer service methods, such as live chat, email, or phone, to ensure they can always help you.
Integration Options
Consider how well your current software and tools integrate with the cloud-based business phone system. Workflows can be streamlined, and productivity can be increased by a platform's compatibility with your CRM, email, and collaboration tools. A provider that is easy to integrate can save your team time and work.
Pricing Plans
To find a pricing plan that fits your needs and budget for international calling, compare those offered by various providers. Some providers provide tier pricing based on how many users or what features you need. Choose a plan that allows for scalability as your business grows by considering your present and future needs.
Security and Compliance
When implementing cloud-based business phones, addressing security issues and adhering to international regulations is crucial. To safeguard sensitive information during international calls, reputable providers prioritize data encryption and adherence to sector-specific standards.
Conclusion
International communication is essential in an era of global commerce. Cloud-based business phones provide a ground-breaking approach to removing the obstacles that have historically prevented seamless international communication. By utilizing these systems, businesses can connect with international partners, customers, and teams more effectively, affordably, and with the highest quality.
Vitel Global Communications uses VoIP technology to provide unlimited international calling plans. They offer reasonably priced business-specific international calling plans. You can receive phone calls through their services without using traditional phone lines.
Published: September 28th, 2023
Subscribe to Our Newsletter
Get monthly product and feature updates, the latest industry news, and more!
By submitting this form, you agree we may contact you in the manner described in our Privacy Policy.