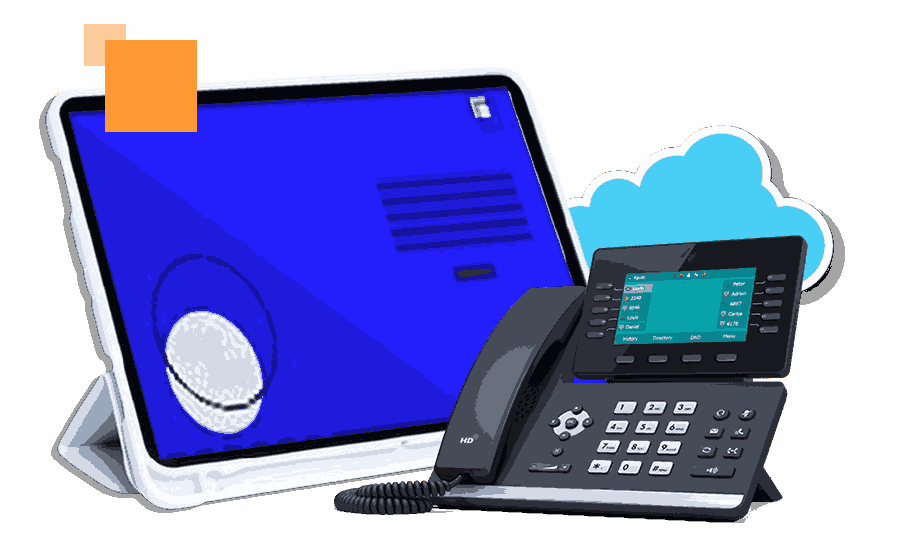 Cloud Business Phone System
Vitel Global is one stop for all your communication at the workplace.
We might have heard about the latest cloud technologies like PBX, VoIP, hosted PBX, etc. There are many misconceptions about VoIP and cloud PBX among the public in differentiating them operational-wise. We will be looking into this more in detail. Before upgrading the existing phone system or switching to the new cloud based PBX any organization has to be aware of the variances between the both.
What is Cloud PBX and how does it differs from a traditional PBX?
Cloud PBX stands for Cloud-based Private Branch Exchange and it runs only based on the internet which will auto responds to all calls and transfers them to the concerned section or extension.
Previously PBX systems were mounted on-premises and the equipment related to the setup was huge and that required a dedicated space to store. Initially, the installation process of traditional PBX has involved higher prices and that has turned down the hopes of those businesses which were running with minimal investments. With the introduction of Cloud based PBX, all those challenges related to price and storage spaces have been kept to check. Hosting of Cloud PBX is done in the remote data centers which are secure and they provide the services through the Internet. The features of traditional PBX and the Cloud based PBX are the same. Besides this, small industries can opt for availing the Cloud based PBX services as they are available at an affordable price with customized plans.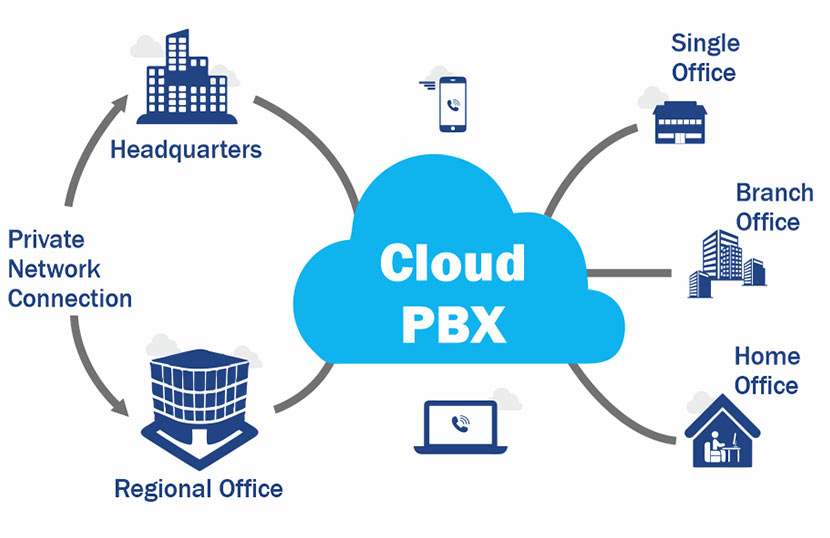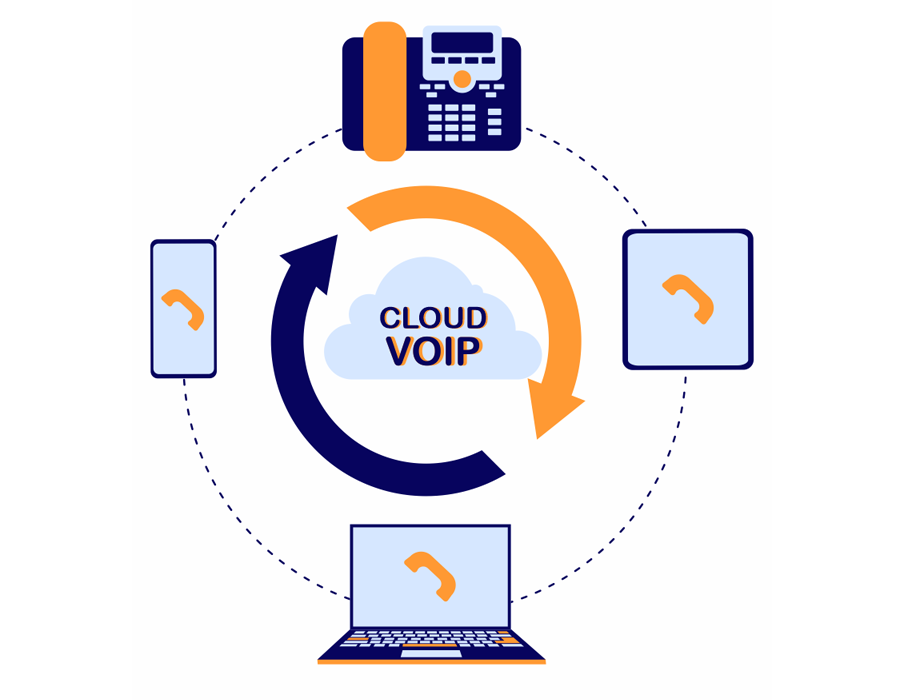 What are VoIP and its features?
VoIP is an outstanding feature that works with the Internet. Calls are made in real-time with the VoIP Phone Services. The quality is not compromised while on call when compared to the general phone lines or Public switched telephone network). VoIP phone providers can rout the other phone services due to the functions and flexibility, unlike the general phone connections requires much delay in setting up and mobilizing it from one place to the other, VoIP phones don't require any physical involvement for transferring them from various locations, portability wise VoIP phone services take one step ahead over all other phone services.
For businesses that involve different departments and have multiple sections to deal with daily, VoIP business phone services are the go-to place to communicate with the employees and customers and thereby increasing the productivity and the overall outcome of the tasks will be impacted productively. One can access the best VoIP services from the concerned provider across multiple devices like laptops, PCs, and mobile devices.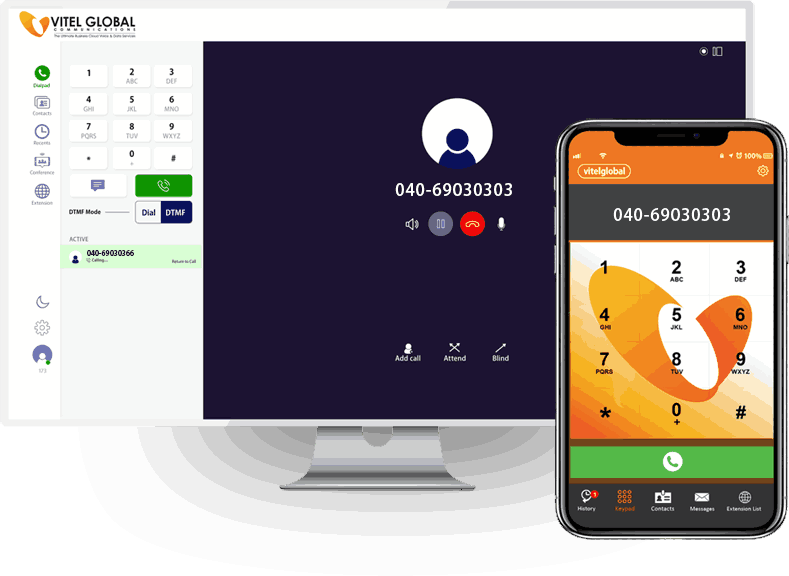 Everything you need in one beautiful app Team messaging, video meetings, and a business phone—reimagined so you can do more from anywhere.
Transform your employees' mobile devices into an extension of their office phones or into standalone cloud phones. Install the Vitel Global Mobile softphone application (free with the purchase of a Vitel Global Voice seat).
Carry your business communications in the palm of your hand.
Being out of the office shouldn't slow you down. Facilitate easy communication and collaboration between employees, suppliers, and clients. Access calls, voicemail, video, chat, and text through one mobile interface.
One app to access all the features
Unswerving application with 24/7 access and a fingertip away