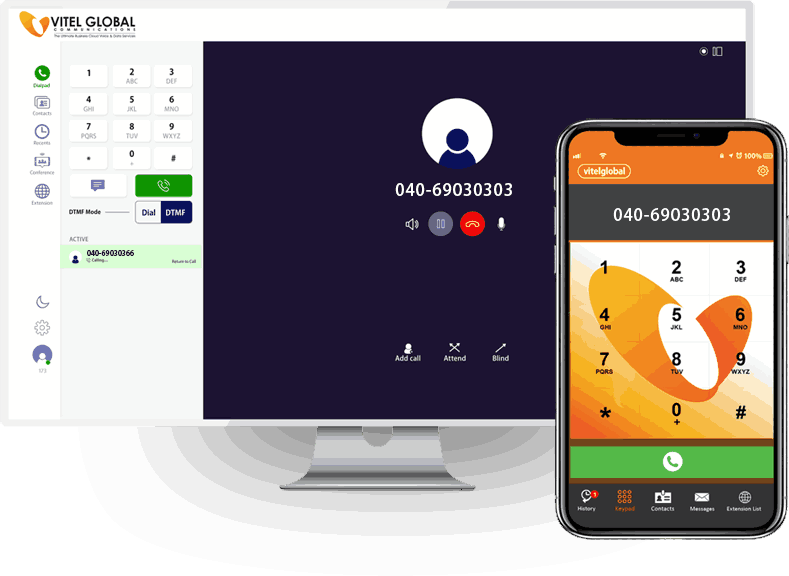 Everything you need in one beautiful app Team messaging, video meetings, and a business phone—reimagined so you can do more from anywhere.
Transform your employees' mobile devices into an extension of their office phones or into standalone cloud phones. Install the Vitel Global Mobile softphone application (free with the purchase of a Vitel Global Voice seat).
Carry your business communications in the palm of your hand.
Being out of the office shouldn't slow you down. Facilitate easy communication and collaboration between employees, suppliers, and clients. Access calls, voicemail, video, chat, and text through one mobile interface.
One app to access all the features
Unswerving application with 24/7 access and a fingertip away