Effective Tips for Handling Small Business with Cost-Effective Technology
Reading Time:
4
minutes
In the recent past, the scope for small businesses has grown a lot. There are a lot of young entrepreneurs who are primarily focusing on developing their interactions with the use of cost-effective technology advancements. Small businesses must be nourished with effective care and consistent efforts to grow.
Most businesses do not grow because they lack the efficient technology to support them. Since technology hit businesses, most have preferred to use these modern methods to avoid further disturbances and inconveniences. Tech has proved to deliver more accurate results than manual efforts.
How to Improve Small Business?
Learning to run a business successfully in the long term is a never-ending process. There are several courses about business and improving business functioning in the current market, but these courses can only provide information up to a certain level. With the accumulated knowledge, people need to use their skill set and learnings from practical experiences to improve the business.
Courses and books can only guide us to an extent, but strong market knowledge will speed up the process. But there are certain steps tried by some small businesses that are now well established. Although this does not promise guaranteed results, there are high chances of success rates.
Financial Aspect of Small Businesses
Many small businesses do not have proper funding in the early stage of business. When a business is young, the owner must focus on reducing expenses and maximizing profits. Strategic planning of finances and how to use them wisely is an important concept.
However, few businesses do approach a suitable financial investor and seek funding in the early stages. In such cases, the owners are responsible and accountable to the investors. Hence, they have to maintain financial strategies. Compared to well-established companies, the strategies curated for small businesses should be very specific.
Considering the financial aspect and strategic planning, setting up cost-effective technology is another benefit for any organization. Technological equipment can be very affordable yet provide accurate solutions. They are also designed to be very user-friendly, which makes them suitable for every business style.
Benefits of Using Cost-Effective Technology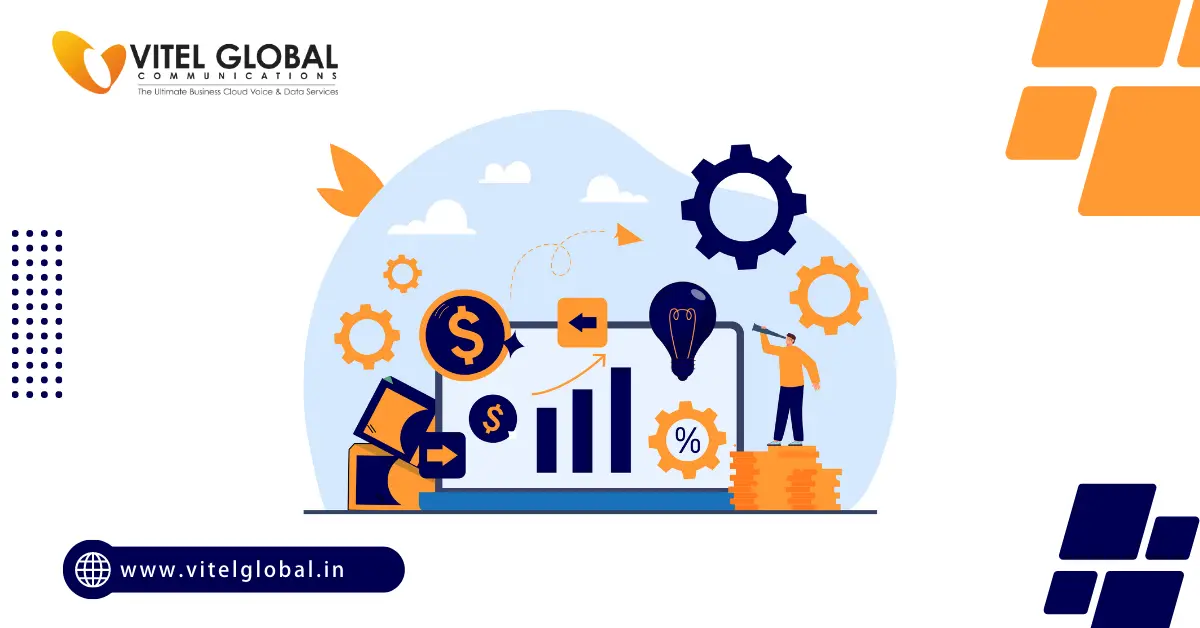 1. Budget-Friendly :
As discussed, the financial scenario between well-established and small businesses is different. They try to cut down the expenditure and focus more on the optimum utilization of services. In that case, technology plays a major role by providing quick and easy solutions.
2. Flexibility:
Most small businesses do not have a fixed work location physically. The resources may also be situated in several parts of the country or maybe internationally sometimes. In such cases, people cannot always travel across and connect physically, so they use technology.
3. Uptime
The work culture may be slightly packed up when a small business tries to expand. It will have to work in different time zones as well. Employees cannot make sure to be available for their customers all the time, so they may choose to use technology as the uptime is high and it creates fewer disturbances.
4. Collaboration
Small businesses usually have many goals to achieve in a short period with limited resources. Significantly, all the employees should collaborate to reach their target. It will contribute to the growth of a company.
5. Relationships
Small businesses are usually in a stage where they have to maintain successful relationships with their existing customers to ensure customer retention. It will help them boost their revenue and their income levels. It also works as a key factor in enhancing public reputation.
Technology Advancements You Should Adopt
Several examples of technological advancements enhance the operations of a business. For a small business to survive and grow, here are a few examples of technology advancements you should adopt for your company. These tools can add much value to your company and are also scalable so that they can stay longer.
Business Phone Services
Facilitating business communication within the organization is very crucial. Business phone services offer the best features to ensure that all the employees are connected and are working productively. They offer call conferencing, call forwarding, call recording, call monitoring, call flip, and many other features.
These features facilitate advanced calling services according to employees. They can be customized according to the company's size so the employees can use their maximum potential.
Digital Marketing
We have all heard that "modern problems require modern solutions." It has to be followed the same way in reality. We see many people being attracted to digital websites and social media nowadays. Online traffic is comparatively much bigger than targeting the audience personally.
As a part of digital marketing strategies, many companies focus primarily on website creation, search engine optimization, and content creation as major aspects. They deliver the best and fast results.
Social Media Operations
The traffic on social media websites is incredible and is growing every day. In the olden days, people just used social media for entertainment and information. But companies now take this opportunity to promote their products and services creatively yet innovatively to the audience.
Investing in the ad campaigns of such social media apps is worth it as they charge affordable prices. The market size is huge and facilitates direct communication; hence, it is a financially safe decision.
Tips to Choose the Technology Efficiently
Once you install any new technical service, utilize it to the maximum. Try to gain complete knowledge about its usage and use it in every possible way. Optimum utilization is the key.
Make sure to invest in cost-effective technology that is useful to you for the long term. Do not buy something instantly. Ensure consistency in the maintenance of the device or tool and its usage.
It is significant to add a human element before presenting the final product to the audience. Try adding your employees' creativity to the software and making it work more efficiently.
Avoid buying heavy machinery or heavy equipment. Although the maintenance may be cost-effective, the installation process won't. It will also reduce the flexibility of employees.
Investing in complicated technology is also a minus point. Even if the tool provides maximum output, there is no point in buying something that is not user-friendly and cannot be used properly by all employees.
Published: February 17th, 2023
Subscribe to Our Newsletter
Get monthly product and feature updates, the latest industry news, and more!
By submitting this form, you agree we may contact you in the manner described in our Privacy Policy.