How Video calling integration assists businesses in improving the sales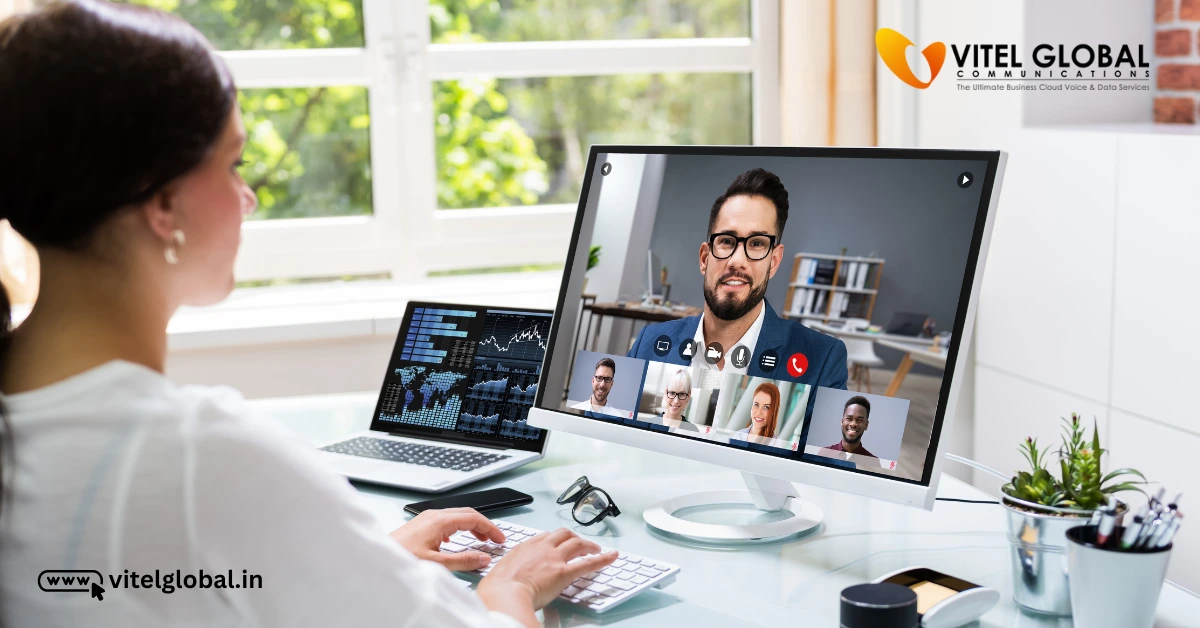 Modern technology has gifted the present generation with an advanced option of video calling. Unlike phone calls based on audio, real-time communication through video can enhance the business to customer and business-to-business relationships. 
Today, sales professionals have started searching for new ways to modify their approach in order to communicate with prospects and also customers. This approach could help as most firms nowadays allow remote and flexible work-from-home options.
Fortunately, VoIP is a forgiving and straightforward technology that sales representatives can now use to meet with potential clients, contacts, and staff members, irrespective of their geographical location. This blog is about the video conferencing feature in the VoIP business phone system and lets us get into the details of how Video conferencing features can help business organizations in improving their sales.  
Discussing video conferencing technologies, consider email and chatting apps that help our day-to-day communication. Video meetings are unique and cannot be matched when it comes to closing deals. Video calls can be a handy tool if you are not physically available to attend the meeting (probably remote workers). With effective use of this feature, video calling can increase your sales opportunities and help you close more deals.
Real-time Images can make more difference than a name:
Undoubtedly, client meetings if conducted in person, lead to establishing a friendly rapport and trust with a new person. This is an advantage of in-person meetings. For instance, according to research, if you want to consider the impact percentage of interactions, words only make up a single-digit percentage of communication. But the other part (around 90%) is communicated by body language and voice tonality. Hence, expressing your idea completely while conversing solely via phone or text is challenging.
Videos can Grab Attention:
If you interact through face-to-face meetings in video calling, you can carefully observe how your prospect is responding to your sales pitch. If needed, you can modify your strategy as per your necessity. So, remember that you are not just another email in their inbox. You mean more to your customer, making your prospects remember as you created a good rapport through the sales pitch.
In order to establish and sustain a professional relationship, it is a preference to get your customers to see your face and get a sense of who you are.
Video conferences enable you to connect with decision-makers:
It can be challenging to convince at least one decision maker or an entire team to one time and location physically. The same can happen in the case of meeting customers and prospects in person. Therefore, coordinating in-person meetings is practically difficult. It can be a real challenge if the organization itself is largely remote or its critical team members are remote workers.
Reach the Team or Prospect with a click:
Now, it is fairly possible for you to meet your clients through meeting irrespective of where they are. Also, thanks to the technology that made it simpler to meet with others easily in real-time. So, anyone can join the video call with just one click from their mobile device, which can be connected to the internet.
Additionally, if you are into business, Video conferencing simplifies the process of checking in with your prospects by scheduling follow-up meetings. Besides, you can respond to any queries; because it cannot be possible every time for everybody to meet on the same online video calling. 
The Magic of Screen Sharing:
The screen sharing and file transfer options are very handy, especially in business operations. For example, you note some beats in a live call and go with an in-depth demonstration. You perform many practices regardless of whether you've established a rapport with a prospect and informed them of all the features and advantages of your company's product. Also, a real-time video call can effectively handle walkthroughs, your response to additional inquiries, and even help with setups by screen sharing and file transfer when needed.
Therefore, as part of your sales pitch in a video call, it is possible to share presentations and other materials such as infographics, datasheets, and even videos.
Cost Effective and Saves Travel Expenses:
Meetings in person are not only expensive but also constrained by costs such as travel expenses, accommodation costs, and vehicle charges. Question yourself about how many people you can meet in one day, after all. Additionally, frequent journeys in and out of vehicles and other places such as airports can be physically and emotionally exhausting. It can eventually make it harder to be productive at work.
Reduced physical Strain:
Suppose sales representatives today are meeting many clients without stepping out of their office. And they do it in a very short amount of time using the video calling feature as they don't need to travel to each one in person. Thus, salespersons are able to expand their market and find more business options. Also, it is easy to connect faster, and accomplish their business objectives by surpassing their sales targets quicker than before.
Convenient gesture for Customers:
It is well known that productivity is the key to success in today's fast-paced world. It would be best if you accomplished more in less time while reducing stress. Sales teams are not an exception.
With advanced technology features, sales representatives can reduce the time they spend traveling to meet potential leads. Instead, they can fill their valuable time with these features, and they are not required to meet with clients and prospects face-to-face more than before.
Furthermore, knowing that a correct program will only enable you to shorten this commute distance is important. It creates a lot of convenience for the users as they can attend and host meetings easily with a single click. This feature saves time in installing and configuring software.
Invest more time in Generating Leads:
With all these current upgrades due to the digital revolution, users communicate with one another on any mobile device. The same has allowed representatives to engage with prospects even when they are out of the station.
That, sales representatives may go straight into the action with a live demo grabbing customer attention through visuals and fine presentations in an online meeting with the customer. During the conversation, many individuals assign tasks so that they can start working on the lead right away. Sales representatives can swiftly contact the customer through a phone after the meeting. Furthermore, discuss the meeting's highlights with them and redirect the customer into a conversion.
Increased Sales:
Not to say that a solid customer relationship is an essential foundation for a sales conversion. Now, without any doubt, video conferencing excels in this one area. As we have discussed earlier, teams can save a lot of time and money by interacting through video conferences with people all over the world. Therefore, everyone benefits if you enhance the capacity of your sales staff, complete deals within the deadlines, and contribute to raising revenue for your business.
Conclusion:
Vitel Global is one of the fastest emerging VoIP service providers supporting thousands of businesses all over the world. Video conferencing is an essential business feature that cannot be ignored, and it must be inbuilt into a VoIP business solution. 
We became our customers' choice for our affordable and customized plans. To know more or to subscribe to VoIP business plans.
 Vitel Global promises the highest uptime simple system administration and quick addition of new members from anywhere in the world. Additionally, all of your staff can connect easily regardless of the devices they each use. Why not request a demo today?