How to Choose a Cloud Calling Service Provider that Meets your Needs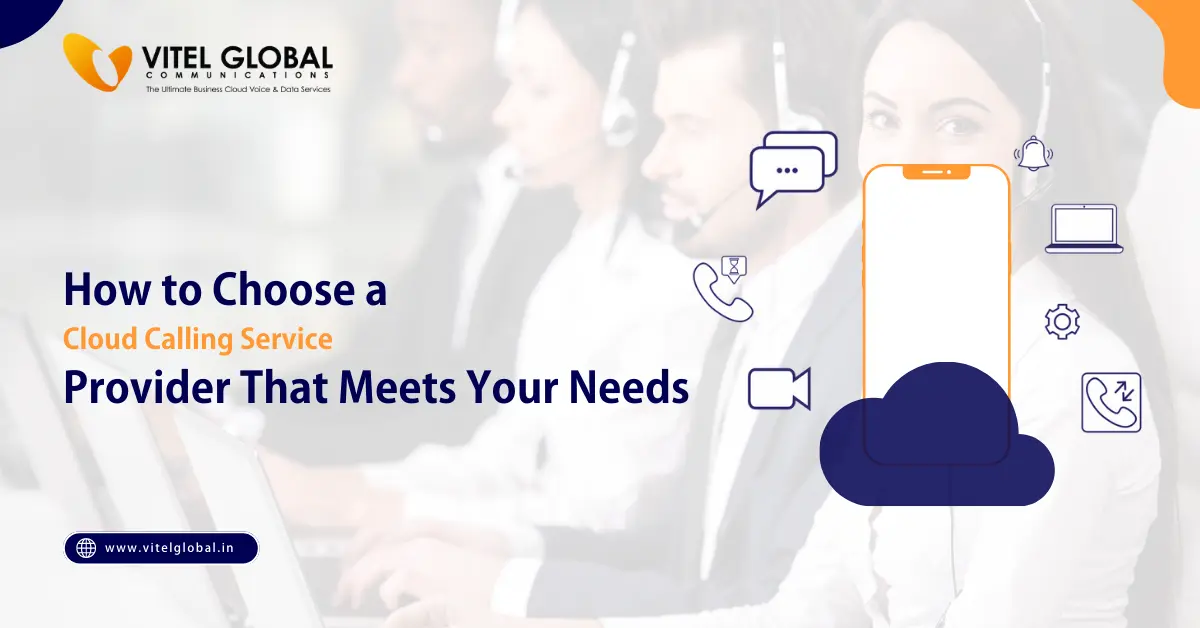 Reading Time:
5
minutes
The importance of cloud calling service in every company is rapidly rising. Unlike in earlier days, companies now prefer strengthening their existing business communications to achieve their goals and to take steps towards growth. These phone services play a significant role in successfully running an organization's operations and maintaining a smooth flow.
Ever since these phone solutions revolutionized the corporate industry, several companies have already adapted to these solutions. Over time, these phone services are also proven to be suitable for small businesses, irrespective of their company size and industry profile. Hence, in the coming years, we see a lot of companies switching towards cloud-calling services.
Cloud-Based Calling
Cloud phone solutions are like any other business phone service and offer similar features to businesses. The significant difference, as the name suggests, is that these services are wholly accessed through the help of the internet. These phones work with the internet as their principal component.
The cloud phone is well suited to businesses as it can integrate several phones simultaneously with one server. It does not require installing any special hardware before the employees start using these services. The employees can access these features from anywhere and at any time.
Benefits of Using Cloud Calling Services 
Advanced Calling Features 
Cloud phone solutions provide extra calling features unavailable on any regular residential landline. These phone solutions are best suited for organizations that have to deal with many inbound and outbound calls daily. They simplify the tasks of an employee and enhance productivity.
High-Call Quality 
It is essential for the employees of an organization to maintain professionalism with their audience or customers. Using cloud-based phone services, separating personal calls from professional calls is very easy. These calls are automatically routed to the correct department and to the right employee to avoid disturbances.
Erasing Location Barriers 
Most companies ensure to be present across the country or globe without setting up a physical workplace. Setting up a work location might be costly, but with these cloud telephony systems, you can connect to people irrespective of location. It facilitates easy calling. It also provides local numbers according to your necessity, and all the numbers are related to one single server making it easy for the management.
Affordable Business Phone Services 
These cloud-based telephone systems are incredibly budget-friendly. As mentioned earlier, they do not require specific hardware, eliminating the installation charges. Using these phone solutions is also easy as it entirely depends on the internet. There will be fewer maintenance charges incurred regularly.
Less Downtime or Inconveniences
Since these cloud phone services work with the help of the internet, you may not experience any issues in the long run. There will be no hardware that might have to be serviced now and then. Besides, accountability also does not remain with your company or employees. In case of any downtime, the company's IT team can solve it by themselves.
Security and Privacy 
In business communication, much confidential business information might be passed on during phone conversations. It is one of the primary concerns for any business owner to ensure security and privacy in their organization so that the data is not stolen or leaked. In such cases, cloud telephony can help you safely store the data where only people with the proper credentials can access the data. The data is not transparent to anyone except the management.
Cloud Calling Service Provider 
As global trends have predicted that these cloud-based business phone services might take over the corporate world, there have been a lot of service providers offering similar features but with notable differences. The market has expanded in the field of telecommunications, and you might need help to choose the right business partner.
Why Is It Important to Choose the Right Cloud Telephony Service?
Every company has its level of requirements, needs and objectives. It is exceedingly significant for companies to choose providers that align with their goals. They have to identify the best service provider who can offer them maximum utilization for their investment and help the company grow and develop.
How to Choose the Best

Business Phone

Service Provider

 Provider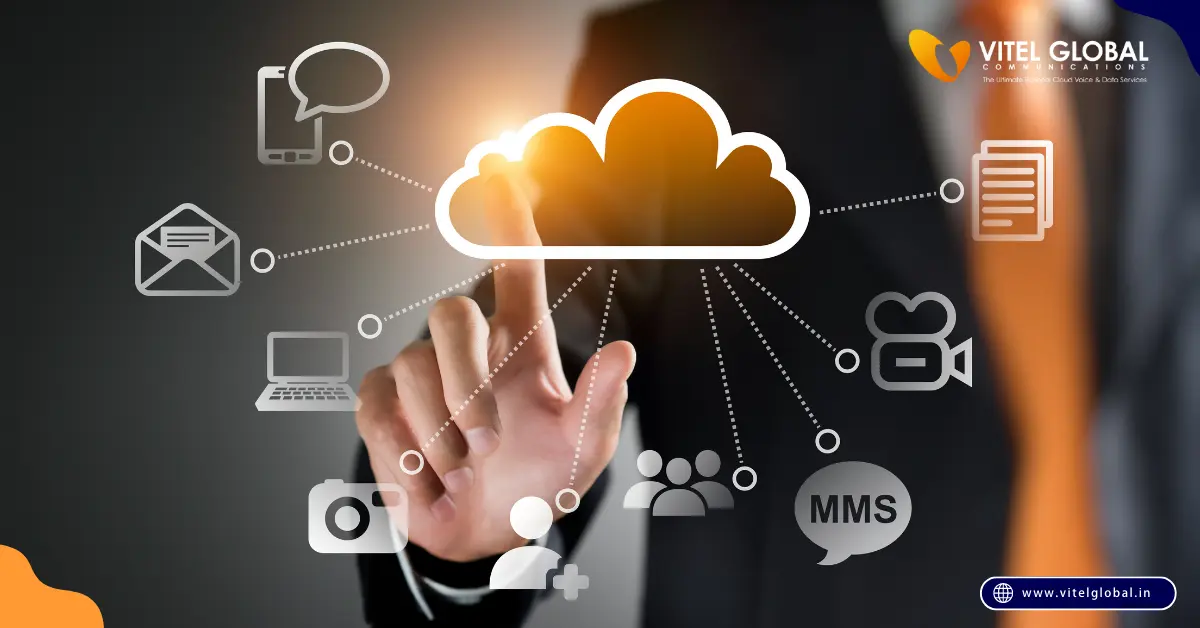 Self-Introspection 
Conduct deep research in your company about what you want and need at this point. It is crucial to understand your requirements and jot them down to clarify the future scope of your business. It makes it easier for you to shortlist companies that offer the exact solutions that your company needs.
Shortlisting of Providers 
Several cloud-calling service providers will be available in the market and online. It is essential to analyze all the companies, their pricing, features, services, ranking and several other features before deciding. Further, you can shortlist companies that match your criteria.
Online and Offline Reviews 
Considering testimonials from previous users before taking a decision is extremely important. It will paint a clear picture of your time with the company in future and the experiences faced by their other clients. It will answer the question if a cloud telephony provider is truly worth your time or not.
Request a Quote 
Every company has a specific budget set for business communication and might clearly understand how much they are willing to invest. Requesting a quote from all the shortlisted providers will help you know which company is giving the utmost services at a reasonable price and what suits best for you.
Customer Support 
Only considering the quality of their products and services is never enough. Once you choose to install these cloud-based business phone services in your organization, they will remain for a very long period. In such cases, ensuring customer support is very crucial because, in any circumstance of issues or disturbances, the provider will offer alternate help. The maintenance becomes more accessible and more straightforward.
Free Live Demo 
Several employees will use a cloud-calling service in an organization in organization. It has to be designed user friendly as it will stay with the firm for a long time. Hence, companies should take live demos to understand all the features of the calling service and how to use it to the maximum. They can further explain it to their employees for better reference, and this demo session will solve any doubts and queries regarding the usage. Book a Live Demo Now
Agreement 
Another important part of cracking a deal is agreed. When you have selected your suitable partner, and it is your time to move forward with them, make sure you are making an agreement that clearly states all sorts of terms and conditions from both parties. It will maintain transparency among businesses and help keep healthy bonds.
Conclusion 
Cloud-based business phone services have become very popular in business communications and are predicted to be even more famous soon. There are a lot of companies that are now providing these services. Business owners should be wise about what they choose and how it will impact their business. The tips mentioned above may not be the standard of checking but are a tried and tested method to help you choose a suitable partner.
Published: March 21st, 2023
Subscribe to Our Newsletter
Get monthly product and feature updates, the latest industry news, and more!
By submitting this form, you agree we may contact you in the manner described in our Privacy Policy.