5 Key Benefits of Switching to Cloud Calling in Financial Services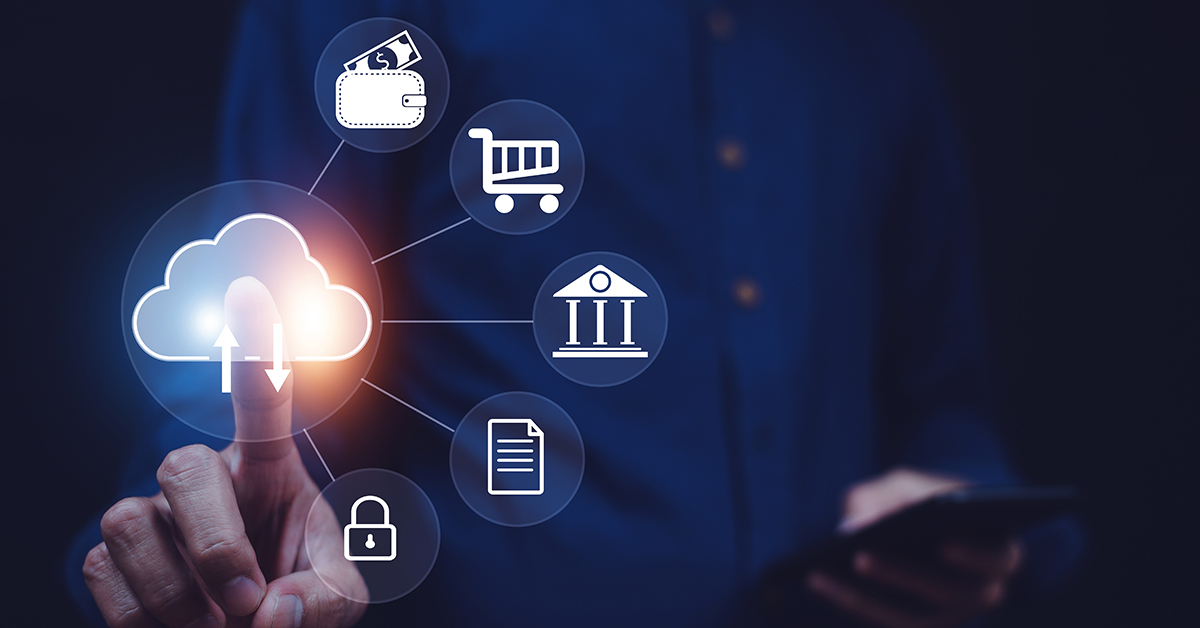 Reading Time: 3 minutes
Cloud calling refers to using a cloud-based phone system and calls center software to deliver customer service and account management for financial services institutions. Business work ethics have changed due to the digital revolution, which has also affected the finance sector. The availability of more options has made it simple for customers to shift finance service providers.
Customers today expect financial companies to provide top-notch customer support because they are more demanding and well-informed.
Customers require immediate assistance as technology develops, which may not come as a surprise. Financial companies must now provide customers with omnichannel support and be active on all platforms.
What is Cloud Calling?
Due to the lack of landlines and other hardware, it differs from earlier phone call solutions. Users can select a third-party provider who uses their platform to "host" the cloud-hosted phone service. Then, as part of their comprehensive cloud telephony services, they can use the provider's various solutions. Although unified communication as a service (UCaaS) is a popular term for internet calling, which technically only refers to voice-based communications, most providers are expanding their offerings to be a central location for all cloud-based business communication requirements. Cloud phone system providers frequently provide collaboration tools, data insights, text or instant messaging, integrated contact centers, and web conferencing.
Benefits of Switching to Cloud Calling in Financial Services
The financial services sector is constantly evolving to meet the requirements of a consumer base that is becoming more digital and mobile. IP telephony is one of the revolutionary technologies that has significantly accelerated in recent years. VoIP solutions revolutionize financial institutions' interactions with customers and operational efficiency. This blog will examine five major advantages of moving to a cloud-calling system for the financial services industry.
Flexibility and Scalability
Due to changes in the market, new regulations, or seasonal demand, financial services companies frequently experience fluctuations in call volumes. Scaling up or down traditional on-premises phone systems can be challenging quickly. At the same time, virtual calling solutions offer unmatched scalability and flexibility. Companies can easily include or exclude lines and features to ensure they have the necessary staff to handle customer inquiries effectively. This flexibility is especially important during periods of high demand, such as tax season or the introduction of new financial products.
Cost-Efficiency
When compared to conventional phone systems, cloud-based calling offers significant cost savings. By using cloud computing, financial institutions can eliminate the need for expensive on-site hardware, upkeep, and upgrades. Regarding cloud calling, service providers frequently offer subscription-based pricing plans that let businesses only pay for the resources they use. It also lowers long-distance call costs and provides affordable rates for international calls, which can be especially helpful for global financial firms.
Improvements in Security and Compliance
The financial services industry places a high priority on security and compliance. The significant security investments made by IP calling providers protect sensitive customer data and financial information. They frequently follow sector-specific laws like the Payment Card Industry Data Security Standard and provide access controls, disaster recovery options, and encryption.
Additionally, financial institutions can keep thorough call logs and recordings using virtual calling platforms, which is necessary for regulatory compliance and dispute resolution. These features lower compliance risks by assisting organizations in adhering to stringent reporting and auditing requirements.
Continuity of Operations and Disaster Recovery
Unexpected setbacks, like natural disasters or technological malfunctions, can significantly impact the operations of the financial services industry. VoIP solutions include redundancy and disaster recovery features by default. Calls can be seamlessly forwarded to backup data centers or mobile units in case of a network outage or hardware malfunction. Financial institutions can better uphold customer trust and fulfill crucial service level agreements by ensuring business continuity and reducing disruptions.
Enhancing Customer Experience
In the financial services industry, success largely depends on exceptional customer service. Virtual calling enables businesses to provide a better customer experience. Customers can interact with companies more quickly and individually by using features like intelligent call routing, interactive voice response (IVR) systems, and call analytics. Cloud-based telephony solutions also enable omnichannel communication, allowing users to contact businesses via phone, chat, email, or video, ensuring a seamless and practical experience across various touchpoints.
Conclusion
Cloud calling has emerged as a paradigm-shifting technology as the financial services sector continues its digital transformation journey. Financial institutions looking to remain competitive and offer top-notch service to their clients should strongly consider it because of its advantages in terms of scalability, cost-efficiency, security, business continuity, and improved customer experience. Financial institutions can put themselves at the cutting edge of innovation and more effectively navigate the opportunities and challenges of the contemporary economic landscape by adopting cloud-based communication solutions.
Vitel Global understands the needs and difficulties facing the financial services sector. It provides a robust set of cloud-based phone system features to help your financial service representatives offer individualized service that consistently outperforms the competition, whether placing or receiving calls.
Published: September 7th, 2023