How to integrate an API with a VoIP phone?
In this blog, we ensure our readers know about the terms VoIP, and API and how to integrate the technology with the interface. First, let's see the definition of VoIP.
Introduction Of API Integration With VoIP Phone:
VoIP (voice over internet protocol): VoIP, is a technology that helps us to make voice calls using an internet connection instead of the old traditional phone system.
API (Application Programming Interface) consists of a set of functions that permits applications to operate and access the data with third-party components like software components, operating systems, or microservices to deliver user responses to any system and also to deliver the system's response back to the user.
So, nowadays many organizations are implementing the latest method of integrating API with VoIP technology which helps their customers as well as their associates with flexible, low-cost, and easy maintenance calls. In the olden days, it was not possible for any technology to get integrated with the phone system as they were analog phones with which integration was not possible. The introduction of VoIP calling API has revolutionized digital communication by enabling easy call-making, automatic recording, and transcription.
Vitel Global provides a range of cloud-based applications and services that facilitate the import and export of data. VoIP is seamlessly integrated with widely-used enterprise tools like CRM applications, HR software, and other related apps.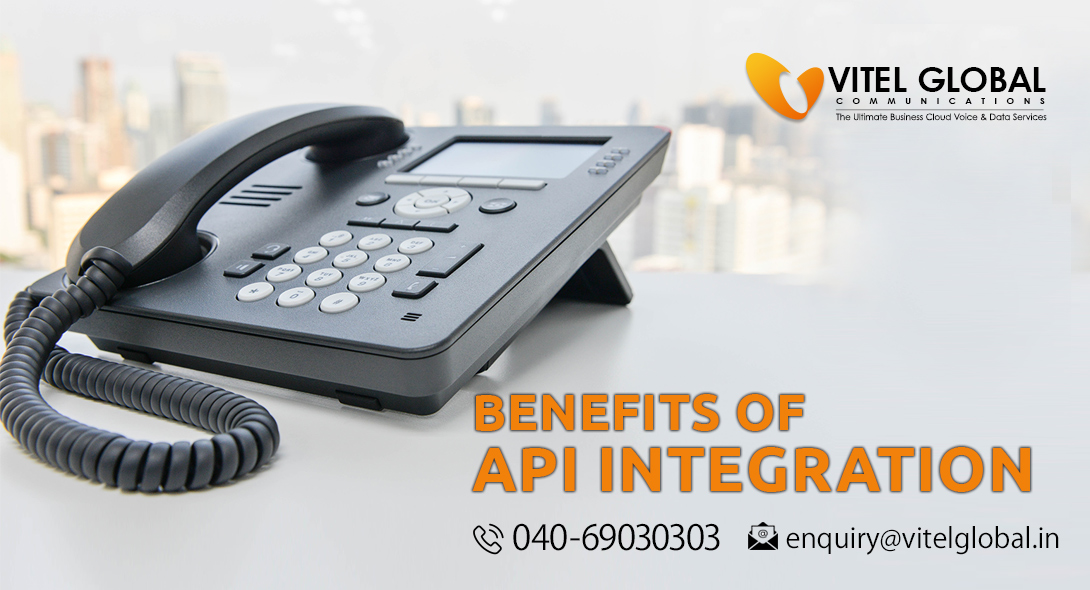 Features Of API Integration With VoIP
Unlimited calling
Call routing
Call queuing
Voice recording
Push to talk
Live audio streaming
Easily customizable
Crystal clear voice
Make private calls
Voice conferencing
Benefits Of API Integration
Access on any device
Access to any platform
No private information is shared with third parties
No code writing
Time-saving
Easily imports and exports data
High scalability
Reduces the bandwidth of data usage
Conclusion
With a hardworking and dedicated team of API developers Vitel Global is offering many flexible packages with enriched features implementing advanced technologies and protocols to build high-end apps that meet your business needs that add an additional performance.