Virtual Phone Numbers: Global Business Game-Changer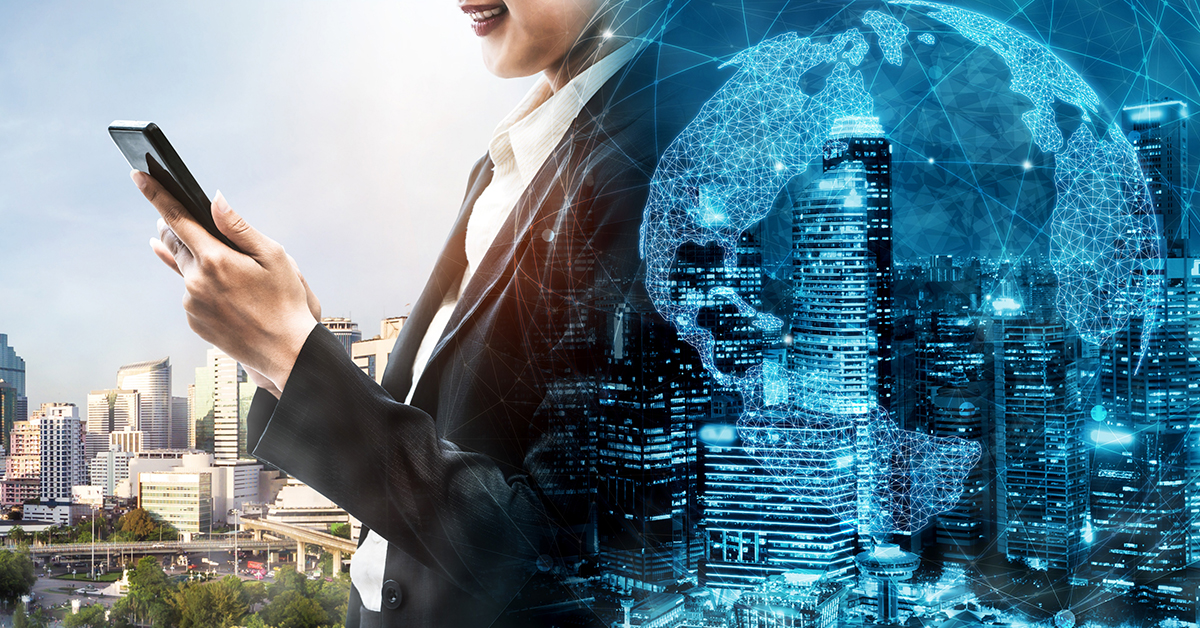 Reading Time:
5
minutes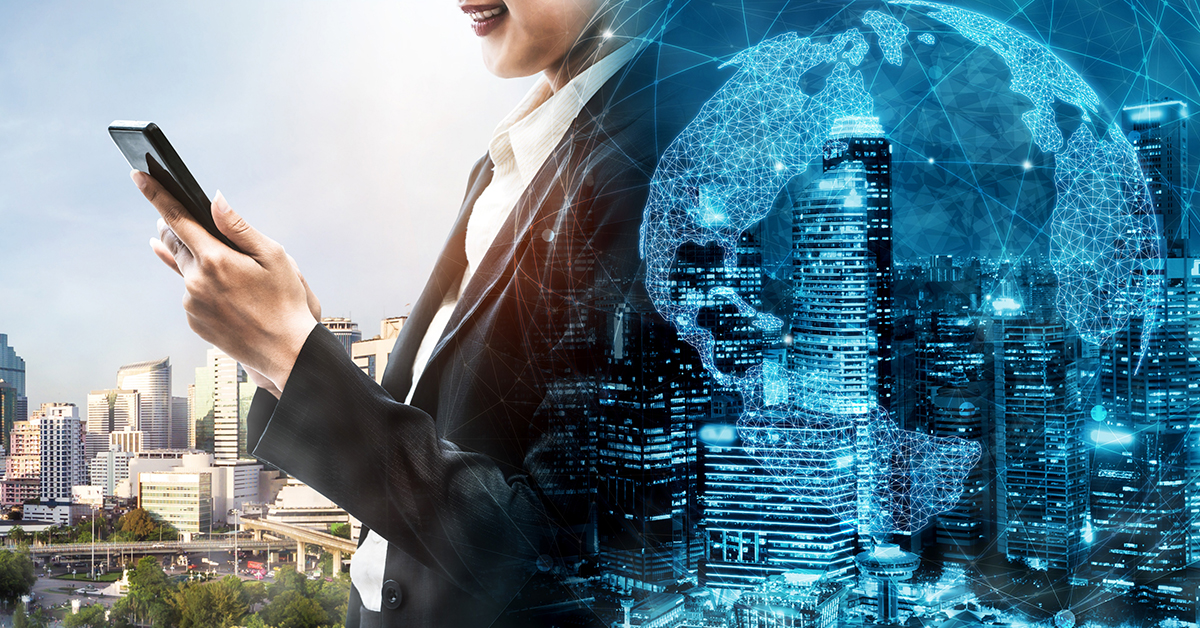 Virtual phone numbers enable you to differentiate business calls from personal calls. The ability to forward business communication to any nearby internet-connected device makes it a flexible solution for mobile employees, busy business owners, and dispersed teams. With cloud telephony solutions, business owners can now immediately enter new markets.
Consider virtual number solutions if you are thinking about growing your business internationally. It streamlines your business operations, establishes credibility with your international clientele, and fosters trust. Your business can achieve unprecedented success and open up limitless opportunities with this ground-breaking strategy for global expansion.
Digital numbers are among the most valuable and versatile business tools because they enable seamless communication. These numbers are the best option for businesses because they have classy features like IVR, voicemail, call recording, call routing, and the ability to forward calls internationally. Please keep reading for more information on these figures and how to use them to expand your business into new areas.
Virtual Phone Numbers: What are they?
Virtual phone numbers, also called cloud-based phone numbers, are a revolutionary advancement in communication technology because they allow calls to be forwarded over the Internet rather than through regular telephone lines. These operate digitally, offer several advantages, and can work with landlines, VoIP lines, mobile lines, or any combination.
By implementing call management, businesses can boost productivity, efficiency, and customer service. Businesses can significantly lower their costs for domestic and international calls by utilizing the power of virtual numbers, streamlining their operations, and boosting their bottom line. Everything is manageable, from call routing to voicemail, with our user-friendly interface and customizable features, ensuring a smooth and trouble-free experience for you and your clients.
Virtual Numbers for International Business Expansion
Businesses must distinguish themselves from the competition and forge a solid presence across various markets. In today's hyper-connected world, where competition knows no bounds. The secret is to use the power of local area codes on international virtual phone numbers to establish a reliable local presence across numerous markets without the need for physical offices. Companies that do this can increase consumer trust, improve brand reputation, and open up a world of possibilities for expansion and success.
Without establishing pricey brick-and-mortar offices across numerous locations, managing global operations has never been easier with virtual phone numbers. Getting an international virtual number enables you to establish a local presence and serve clients worldwide from a single location.
Unlike traditional ones, these numbers allow for both inbound and outbound calls from any location and are functional on various devices. One of the main advantages of having an international virtual phone number is that it allows businesses to have a local number in their home country while still being reachable from abroad. A call forwarding system allows routing calls from other countries to a local phone line. For instance, automatic call forwarding from an Indian local line to a UK caller is possible.
Providers in various formats, including local, international, toll-free, virtual mobile, and international toll-free numbers, offer virtual numbers for businesses. It gives you the flexibility and control to manage your international operations easily.
How Does a Virtual Number Work?
The international virtual phone number is connected to an advanced Call Forwarding system skillfully created to divert incoming calls from international locations to a designated local phone line.
These are also known as cloud-phone numbers, and they have complex programming that allows them to quickly forward incoming calls to chosen destination numbers. When you obtain a virtual number, you can choose the "destination number" to which all incoming calls will be forwarded.
Because of their adaptability, you can easily coordinate and modify your routing preferences to meet your needs. You can ensure that every call promptly goes back by being able to route calls back to the most practical line.
Virtual number solutions allow businesses to quickly get around geographic restrictions and connect with a wide range of international customers. Additionally, companies can make their services more accessible to customers by giving them local or toll-free numbers for their specific regions, which saves money on international calls.
Besides, a virtual number plan is a comprehensive answer for companies looking to go global because it includes extra features that enhance global connectivity and the caller experience.
These top features include Outbound Calling, which enables companies to make outbound calls using customizable caller IDs; International Call Forwarding, which forwards incoming calls from any location to another destination, Hosted Call Recording, which saves all calls—both incoming and outgoing—for later review; Cloud IVR, an automated voice response system that takes incoming calls and offers callers with assistance, and Cloud IVR.
Benefits of Using Virtual Numbers to Internationalize Your Business
As a result of advancements in telecom technology, global expansion of business has become simpler. Because the virtual phone number resembles a local number in the foreign country or city of the customer's choice, it is difficult for the customer to tell that the call is being answered in another location.
It is essential because customers might be reluctant to buy products if they cannot contact the business by phone. Customers may hesitate to make international calls due to added charges on their phone bill, especially when inquiring about products, discussing exchanges or returns, or providing feedback.
Additionally, using these cloud telephony numbers can help a business's reputation. Craft the desired impression by branding your business as a thriving international venture with multiple contact points across various foreign nations. Even while running a virtual office, you can portray yourself as a prominent player in the global market.
A method for establishing an affordable global presence is to purchase an international virtual phone number. It can help you avoid paying for opening and maintaining a foreign office and recruiting a new workforce.
Additionally, integrating virtual number solutions into your cloud contact center enables you to keep in touch with contacts abroad, which is essential if you want to grow your company internationally. Every relationship needs effective communication, but entering new markets makes this even more crucial.
Configure Your Virtual Phone System Now!
In conclusion, virtual phone numbers are a game-changer for global businesses. Their services provide savings, enhanced accessibility, flexibility, and a professional image. These factors collectively boost customer relations and foster worldwide business expansion.
Vitel Global Communication provides cost-effective virtual numbers that enhance business operations by reducing expenses. These numbers create a local presence in various countries, eliminating high international calling charges. You can choose from over 70 countries and set up your caller ID. Leverage Vitel Global Communication's cloud PBX system for various features like voicemail, call recording, call forwarding, and beyond.
It makes it simple and lets you pick from various numbers, personalize your features, and easily manage your account. Why wait? Contact us immediately to learn more about the numerous advantages and limitless potential of virtual numbers for your company. Book a Free Live Demo to learn more about cloud phone technology.
Published: August 15th, 2023
Subscribe to Our Newsletter
Get monthly product and feature updates, the latest industry news, and more!
By submitting this form, you agree we may contact you in the manner described in our Privacy Policy.