Why are CPaaS Solutions the future for Enterprises?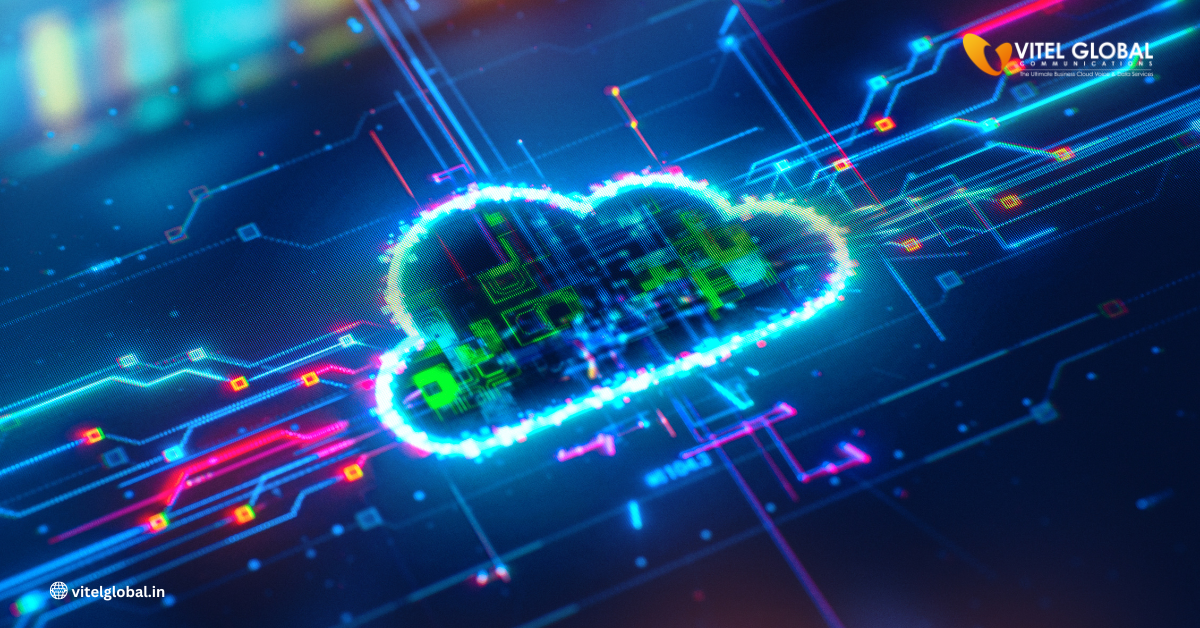 Reading Time: 5 minutes
An Omni channel platform built on the cloud designed to deliver better client experiences, address issues, and enhance procedures is known as a Communication Platform as a Service (CPaaS). Using this service, companies extend the functionality of their current business tools, such as CRM, web chat, and social media, with real-time communication features. It delivers personalized experiences that increase productivity and customer engagement. Also, CPaaS emerges with Omni-channel automated interaction solutions that integrate with your current business procedures and apps. They offer useful information and insights about your interactions with customers and your employees too.
An Overview of its Past:
CPaaS was a relatively new concept around ten years ago. It was an infrastructure often in the form of software used to run on actual servers or even proprietary hardware. Before the advent of CPaaS, the only ways of communication for clients were SMS, voice, and email. Businesses were deliberately compelled to get in touch with carriers directly. But gradually, their products required communication capabilities. While the requirements given to carriers varied, some of them were common like complicated equipment and the need for specialized personnel to maintain it. Also, there are various amounts of carriers requested in exchange for the right to patch directly into their networks.
In the Present Day:
Today, many organizations are integrating real-time communication tools into their business applications with CPaaS Solutions. In doing so, there is no need to worry about the backend infrastructure or interfaces. Businesses prefer CPaaS mostly for the reason that it makes it easier to establish long-term client relationships by offering top-notch customer service. 
If you integrate these technologies with your current apps, you may respond to your customer inquiries with relevant, and engaging context. Additionally, the cloud design makes scaling up and down easy, and you only pay for what you use. Because CPaaS is flexible that they don't have to pay for services they don't use, enabling businesses to benefit greatly from this.
What are the benefits and services CPaaS offer today's businesses?
It's clear to assert that this technology has a wide range of uses and a promise for the future of businesses. This will further enable organizations to switch the tools they previously used and adopt more modern technologies.
Read on to learn more about CPaaS functions. There are many CPaaS functions to take into account for how they may be used to produce value for your firm.
Automated Text Messages:
CPaaS allows for the provision of automated outbound voice and SMS alerts and notifications. These notifications depend on manually entered circumstances from a business workflow, and automated scheduling. Sometimes, it streamlines the manually entered conditions based on a specific event. Text-to-speech, customizable recorded audio, and even language transcription are all features of CPaaS message functionality. Besides, uninterrupted communication with customers through automated outbound messaging is a beneficial approach to keep them interested in updated information.
Inbound Routing:

CPaaS uses sophisticated routing options according to routing, time of day, client profile, and more. It manages incoming phone calls and SMS conversations. Systems in some companies are not set up to manage omnichannel interactions at this time. In such a case, you can use the enhanced inbound routing capabilities of CPaaS as an addition to UCaaS solutions.
The automated self-service features of CPaaS are becoming more and more significant to modern consumers. 
Practical Information:

Platforms that use CPaaS promptly provide real-time call analytics and reporting tools for tracking SMS delivery and call usage information. Fortunately, all of this data is available on a single platform. Therefore, your team can readily discover what is working and what isn't. You can access all the information by using actionable insights and then make the necessary adjustments.

Universal Integration:

Using CPaaS, one may integrate many sources of communication into your current workflow and client experience. Besides, CPaaS offers a user-friendly platform and makes it simple to deploy and interact with third-party software and apps.
Applications of CPaaS:
Business Appointments:
With automated voice and SMS features, you can send appointment confirmations and reminders easily with a single click. In addition, there will be a rise in customer satisfaction as appointment cancellations can be decreased with CPaaS. Additionally, you can relieve yourself of the burden of sending manual reminders.
Customer Interactions are automated:

CPaaS assists you to provide clients with self-service responses. For example, conversational AI is used by chatbots to deliver answers to certain types of basic queries that customers pose or information they provide.
For this, you may give your sales and customer support staff pertinent information. You can also give these interactions on the same platform as all other contacts. Agents will have all the information they require when they speak with the customer.
Additionally, it is possible to set up canned messages to automatically reply to consumer texts and calls and conduct post-call surveys.
Direct Messaging:
You may have secure and private communications with customers on this platform. On such secure platforms, credit card delivery alerts, payment processing, claim updates, and even insurance renewals must occur.

However, CPaaS is essential if your company routinely manages the sensitive data of the customers. So, your management can introduce an additional layer of security. This is how CPaaS aids in the mitigation of fraud and hackers. Customers receive text messages with one-time passwords (OTPs), two-factor identification codes, and other information, etc.
Personalized Voice and Messaging Features:
On this business communication platform of CPaaS, you can incorporate voice calling and messaging into your customer-facing applications. Customers and clients can then get in touch with your team during crucial times. For instance, when arranging a trip to a physical site, they will be able to get in touch with you. Along with this, they might also get in touch with you after making an online purchase to check their account or some feedback about a previous purchase. Remember that by using phone conversations and texting on a large scale, it is possible for firms to provide quick and better solutions your clients require.
Conclusion:
The functions and benefits discussed are very few of the actual capacity of the CPaaS communications platform. In order to implement it casually, it is your imagination that is the only true restriction on how to use the abilities of CPaaS solutions to leverage to improve customer experience.

However, CPaaS solutions are quick and simple to deploy and they don't need any professional assistance to be effective for you and your company.

We at Vitel Global Communications are waiting to assist you in putting these Unified communication solutions for the success of your company. Various organizations such as law firms, hospitals, IT companies, financial institutions, and more are among our valuable and diversified clientele. Whether your business is small, medium, or big, CPaaS addresses your problems, and our team is ready to assist.
Vitel Global India is a cloud-based phone solution that is best in class and includes fully secured, cross-channel communication. It enables your agents to seamlessly shift support interactions from one channel to the next. See how it works to learn how Vitel Global India can help you to choose the right communication. Why not request a free demo today?
Published: January 19th, 2023