Introduction Of CRM Integration
CRM integration is very successful when implemented in small business when compared to large business areas as customer relationship management is very important for small business and it can be achieved through 5C's which is discussed in this article and also the benefits that are achieved through this CRM in small business is discussed.
The five things which are important for CRM integration to get implemented in small business :
COST: CRM integration for small business provides affordable solutions on cloud based CRM platform as there is no strain of infrastructure headaches like maintenance and hardware equipment.
CONVENIENCE:  It is very convenient application as it can be accessed through any cross platform that means it can be connected through web, smart phones, tablets which helps to work together.
CUSTOMISATION: It can be easily tailored to businesses irrespective of size to get the customer information and for its maintenance.
CONNECTIONS: The best CRM will easily integrate with provide the full product service suite irrespective of the platform they are implemented and executed.
CAMPAIGNS: It has the ability to provide multichannel management, document management, sales collaboration, marketing campaigns.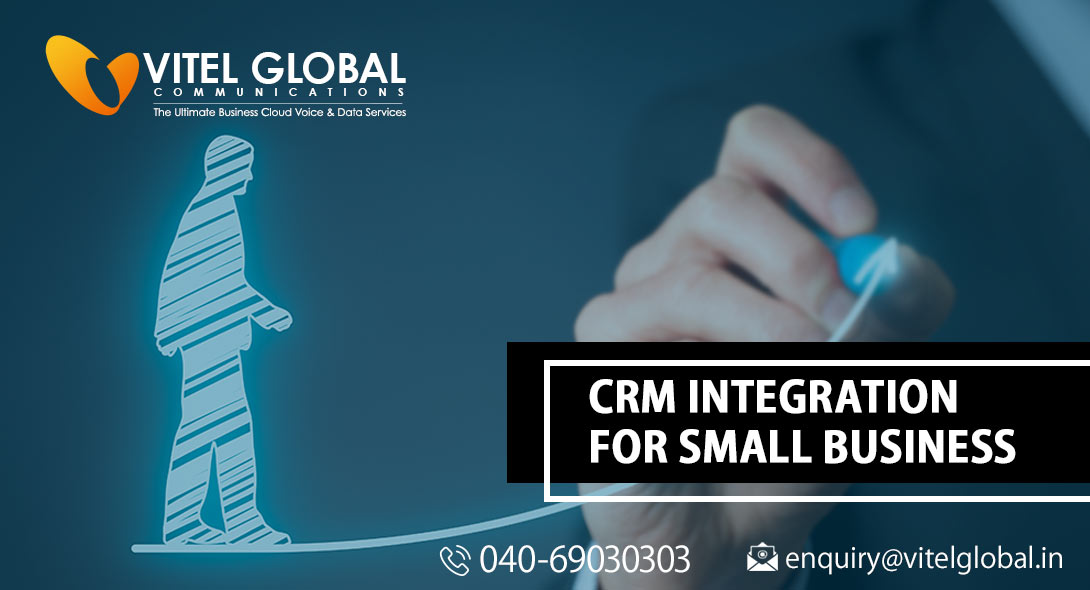 Features That Are Required In CRM For Small Business
In this article, let's see the features that are required in CRM for small business before knowing the benefits that are obtained by every small business:
Integration done easily with email
Sales analysis
Sales campaigns
Data regarding sales
View data on your mobile devices
File sync and file sharing is easy
Reports and dashboards tools are available which helps to view the statistics, customise reports, report generation are done
These are the few features that are obtained through the implementation and integration of CRM with the other application.so, let's see the benefits now which are obtained through CRM:
CRM Benefits For Small Business
It allows to manage bigger amount of data which in turn helps to grow the business
Perfect organisation of data regarding customers details is done which helps in finding out the preferences, priority tasks to be done thus attaining maximum customer satisfaction.
Easy collaboration done through online where issues like input data and other notifications are easy
Better and more effective team communication between the members of team between different branches are allowed.
Easy to perform online operations and marketing the products of your company
Easy automation for everyday tasks is done
Data miscalculations can be avoided by creating automatic reports on the basis of the data gathered thus improving the analytical data and reporting.
It is very easy to message and market your future products to the current customers as CRM helps to reach the target audience easily.
Easily trackable through messages and email templates.
These benefits are attained through this CRM software as it can be easily integrated with other apps or software maintained by your company. we hope this article has helped our readers which explained the benefits that are obtained by having CRM software which is handy too.