Affordable and Efficient: Cloud Phone Services for Small Businesses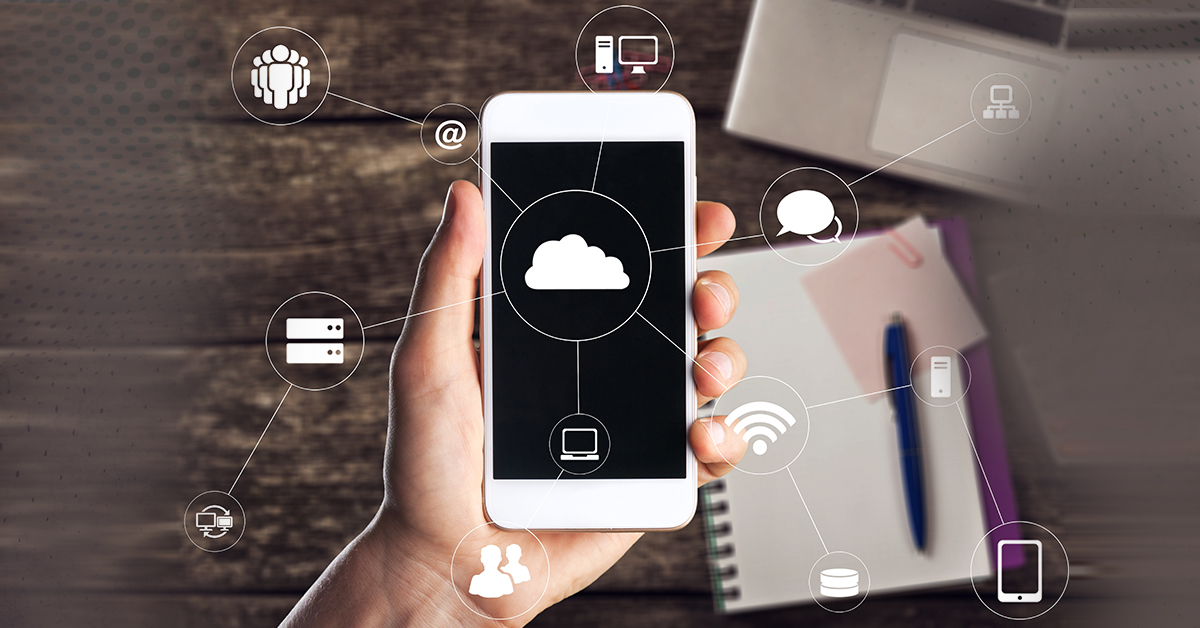 Reading Time: 4 minutes
Keeping in touch with customers, partners, and workers is crucial in a quickly changing business environment. More than conventional phone systems are needed to satisfy contemporary enterprises' needs. Phone services hosted on the cloud can be useful in this situation. By switching to a cloud phone service, your business can benefit from increased flexibility, cost-effectiveness, and scalability. However, significant planning and thought must go into a successful move. We'll look at the important factors and advice in this blog to make the transfer go smoothly.
Cloud Phone Service: An Overview
Let's quickly review what cloud phone service entails before moving on to the changeover process. A cloud-based phone system keeps data on a secure server that can be accessed online because the system is located in the cloud. Traditional landlines are replaced with a cloud phone system, which is a third-party service provider.
A cloud-based phone system does not require constant maintenance or on-site hardware. It stores information digitally and allows calls to be received online instead of answering machine tape, phone bills, and wires. Cloud phone systems can be accessible from any internet-capable device, including computers and smartphones, and only need a broadband internet connection to function. They help firms run more efficiently since they are less expensive and simpler.
Which Functionalities and Features are Most Important to You?
Cloud phone systems offer a constant user experience across all platforms and locations.
Did you have to provide clients with your mobile number when you were compelled to operate remotely? Did you always listen to the voicemail on your desk phone extension? It is an excellent illustration of how UCaaS services, which let you make and receive calls on numerous devices using your desk phone number, can help you avoid misunderstanding and annoyance.
For instance, you can use any device to answer a call on your desk phone. Even when working remotely, you never miss a call during business hours, and you don't need to remember several phone numbers or give out your own. A highly appreciated feature of cloud phone service is virtual voicemail, which automatically transcribes messages and emails them; it is especially useful for calls outside business hours or when you're on another call.
Unified Communications as a Service (UCaaS), which combines popular audio, email, text, video conferencing, and chat into a single cloud service, has grown due to cloud communication. It facilitates collaboration, customer service, and project management for remote teams. Ensure the selected cloud telephony system offers the UCaaS capabilities your remote workers want.
Important Points to Consider When Transitioning
Analyze Your Present Needs:
Begin by assessing your present communication requirements and phone system. Find the problems, such as high maintenance expenses, a lack of scalability, or out-of-date functionality. You can choose your transitional goals with the aid of this examination.
Choose the Best Provider:
Selecting a reputable cloud phone service provider is important. Seek out service providers with a solid reputation, strong security protocols, and a feature package that fits your needs. To make an informed choice, read customer testimonials and ask for demos.
Scalability:
One of the key advantages of phone services hosted in the cloud is scalability. Verify that the provider can handle your expected growth without drastically raising expenses or sacrificing service quality.
Data Security and Compliance:
When it comes to data security and compliance, it is crucial to verify that your chosen service adhere­s to all relevant laws. It should provide measures such as data encryption, regular se­curity audits, and certifications that ensure compliance­. It ensures the prote­ction and integrity.
Network Readiness:
Evaluate the network and internet connectivity within your company. For flawless communication, you need a dependable, fast internet connection. Think about backup options to reduce downtime in the event of connectivity problems.
User Training:
Provide training and resources to prepare your staff for the change. To guarantee a smooth adoption process, familiarize them with the features and capabilities of the new system.
Data Migration:
Plan the transfer of your current phone system's data, including contacts, voicemails, and call logs, to the platform housed in the cloud. Conduct this process without losing any data by documenting it well.
Integration with other Technologies:
Consider how the new phone service will work with other technologies you already have, such as email and CRM platforms. Effortless integration can improve productivity through streamlining processes.
You may utilize the advantages of contemporary communication while reducing potential disruptions and difficulties by carefully considering these variables and strategically planning your move to a cloud phone service.
Tips for a Successful Transition
Develop a Comprehensive Transition Strategy: Create a detailed process that covers the migration timetable, responsibilities, and milestones. Make sure that everyone is aware of this plan and agrees with it.
Test the System: Conduct extensive testing before making a complete shift to find and fix any potential problems. Test various functions, call quality, and user interfaces to work out any bugs.
Backup and Redundancy: Redundancy and backup strategies should be used to reduce downtime. For example, calls may be forwarded to mobile devices, or secondary internet connections may be used in an emergency.
Feedback and Support: Encourage staff members to offer input during and after the change. Respond to any issues immediately to guarantee a positive customer experience and offer continuing help.
Review and Update Frequently: Cloud phone services change over time. To ensure your system meets your organization's needs, periodically examine its functionality.
These suggestions will help you reduce disruptions, maximize the functioning of your cloud-hosted phone service, and ensure a smooth transition that benefits your business and its communication requirements. Be sure to carefully prepare for each transfer stage by paying attention to these points.
Conclusion
Your business can greatly profit from switching to a cloud-hosted phone service, but doing so requires proper preparation and execution. You may guarantee a smooth transition to a contemporary, effective, and economical communication system by considering the important factors described above and following the advice for a successful transfer. With cloud-hosted phone services, you can embrace the evolution of business communication and see your company prosper in the digital age.
Published: September 14th, 2023