How Cloud-Based Business Phone Solutions is Going to Benefit Your Organization?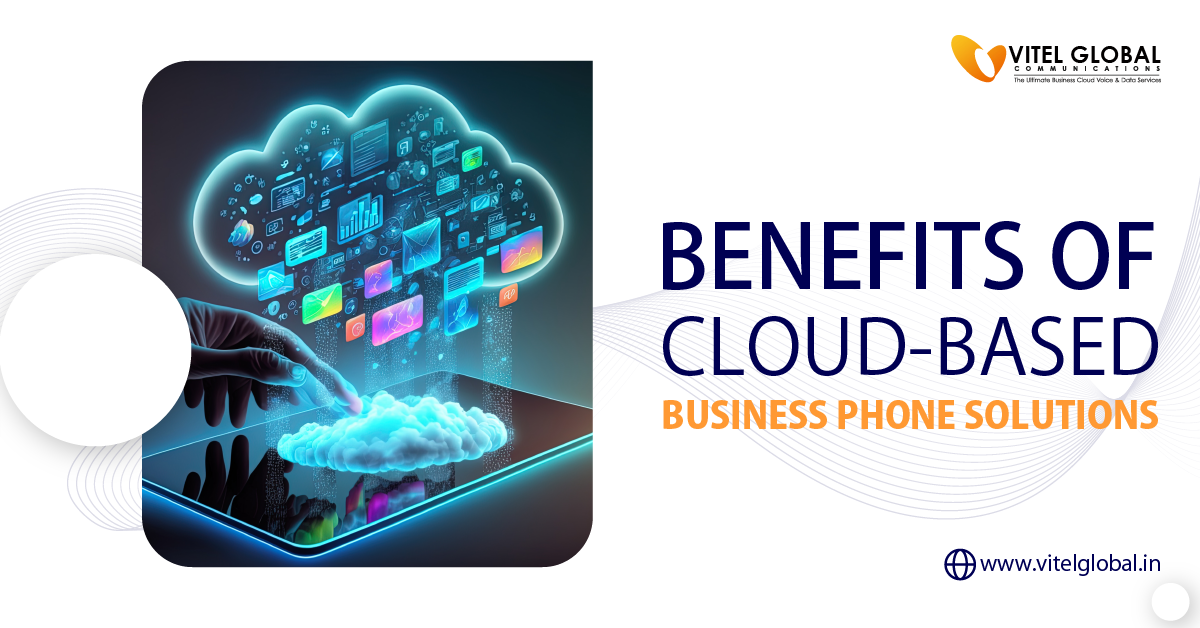 Reading Time:
4
minutes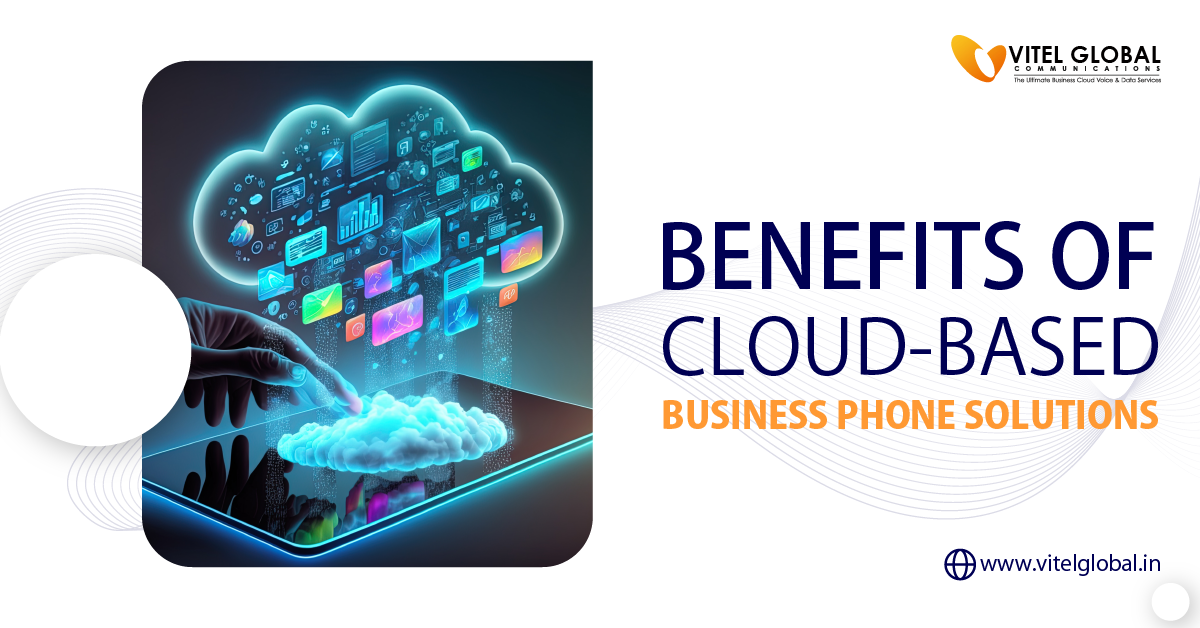 Cloud-based business phone solutions are now a viable option for businesses. These solutions allow businesses to separate their independent phone system from traditional services and offerings. The cost savings and ease of use make these solutions attractive to organizations, but the steady growth in cloud-based business phone systems also means there is a great deal of choice for these companies.
Communication and its Impact on the Workplace
Offices are turning into digital work environments as technology progresses. It means employees are required to be available on the go. The only problem is, communicating via mobile devices or computers can be challenging and costly. 
Cloud-based business phone solutions help you resolve issues such as dropped calls or limited network coverage in the area by using a virtual phone connection to a cloud-based PBX system in the office. You won't need to invest in additional hardware when cloud-based business phone solutions are easily accessible on almost every device—laptops, tablets, smartphones, desk phones, Etc.
What is a Cloud-Based Business Phone Solution

?
To understand this, let's first look at the basics of cloud computing and how it works. For the uninitiated, cloud computing is a collection of servers working together to provide companies with a wide range of services. It can include everything from telephony solutions to collaboration tools and more. Your company can access its phone system online rather than calling a local or toll-free number.
If you're an organization that struggles with employee mobility and communication needs, it can help. Cloud-based business phone solutions eliminate the need for your employees to have access to landlines to communicate from remote places such as customer locations or away from the office. The best part? You'll also see a significant reduction in your organization's telecom costs!
Services in the Business Phone System
Service makes it possible for organizations worldwide to use these services, one of their greatest strengths. Cloud computing also allows businesses of virtually any size to use these phone systems. In the past, phone solutions were often relatively inexpensive for smaller companies and organizations. With cloud-based offerings, however, various pricing plans can cater to any business size and budget.
The cost savings are just some things that make cloud-based business phone solutions popular. They're also straightforward to use; many organizations choose them because they are simple to learn and set up. You'll be able to train employees on how to use these systems with minimal effort, saving time and money. Training staff on new technologies is a frequent problem for businesses; however, cloud phone systems have been designed to be simple enough for almost any employee to use and quickly get up to speed with them.
The best part of all; these offerings are highly reliable. They are set up to respond instantly in the case of problems the first time you use them. It means you'll never have to worry about your organization's telephone system failing because it wasn't correctly configured when it was first set up; instead, your organization will be able to rely on a stable and reliable system with no issues.
Benefits
If you're looking for a way to modernize your business and boost productivity, there's no better time to learn about cloud-based business phone solutions. With the rapid evolution of technology, a lot has changed about how our company does business. Gone are the days of finding time during business hours to call prospects or customers — now, everything is done in seconds on the go with a simple mobile app for business!
And we think it's Going to Benefit your Organization too:
Stop wasting money on expensive hardware and software upgrades every year. Cloud-based services offer new features and updates on demand without downtime or expensive maintenance costs.

Increase productivity and speed up time to market with next-generation call center and help desk solutions. With cloud-based solutions, you can customize your business rules and make them available for use by employees or suppliers to increase customer service efficiency.

Improve customer satisfaction ratings with voice recognition capabilities and directly dial voicemail without waiting in line. Take advantage of essential calls due to bad reception or accidental disconnections!

Save money on costly equipment maintenance, direct in-house management, labor costs, repairing damaged phones, vandalism issues Etc. 

Access to live support from a single source via phone, email, and chat.
So why these next-generation business phone solutions are better? Why should you choose cloud-based services over traditional phone systems? 
Here are Five Compelling Reasons
1. Better Quality Calls
Cloud-based business phone solutions offer sound quality that rivals payphones. You can communicate with your customers without any lag or delay due to powerful digital signal processing (DSP) technology. Not only does this lead to better customer experience, but the business returns quickly as your customers become loyal to your brand in no time!
2. Greater Flexibility
Cloud-based phone services offer a wide range of options to customize your solution. Whether you want to remove certain features and functions or add new ones, there's no need for costly and time-consuming hardware or software upgrades. It also allows you to expand your business and meet the needs of new customers with minimal downtime and maintenance costs.
3. Better Productivity
Cloud business phone systems have enabled an organization to benefit from virtual call center solutions without a long-term commitment. With cloud-based phone services, instant access to various productivity features, including call center automation and collaboration tools, are at your fingertips!
4. Better Security
Cloud business phone systems offer end-to-end encryption and security, ensuring that your data is safe in cloud storage.
5. Improved Collaboration
A cloud phone system allows employees to collaborate by sharing dialing codes, directories, and other contact information, therefore, the cloud solution can also improve employee productivity by providing centralized administrative control and management functions for the entire organization.
Conclusion 
Without phone lines, this will save a lot of money. If you have any doubts, contact a cloud phone systems provider for more information and grab your seat for a free live demo to choose the best service for your organization. 
Besides, cloud-based phone services offer you various options to customize your solution. Whether you want to remove certain features and functions or add new ones, there's no need for costly and time-consuming hardware or software upgrades. It also allows you to expand your business and meet the needs of new customers with minimal downtime. 
Published: July 21st, 2023
Subscribe to Our Newsletter
Get monthly product and feature updates, the latest industry news, and more!
By submitting this form, you agree we may contact you in the manner described in our Privacy Policy.