Stay Connected Anywhere, Anytime with Cloud Phones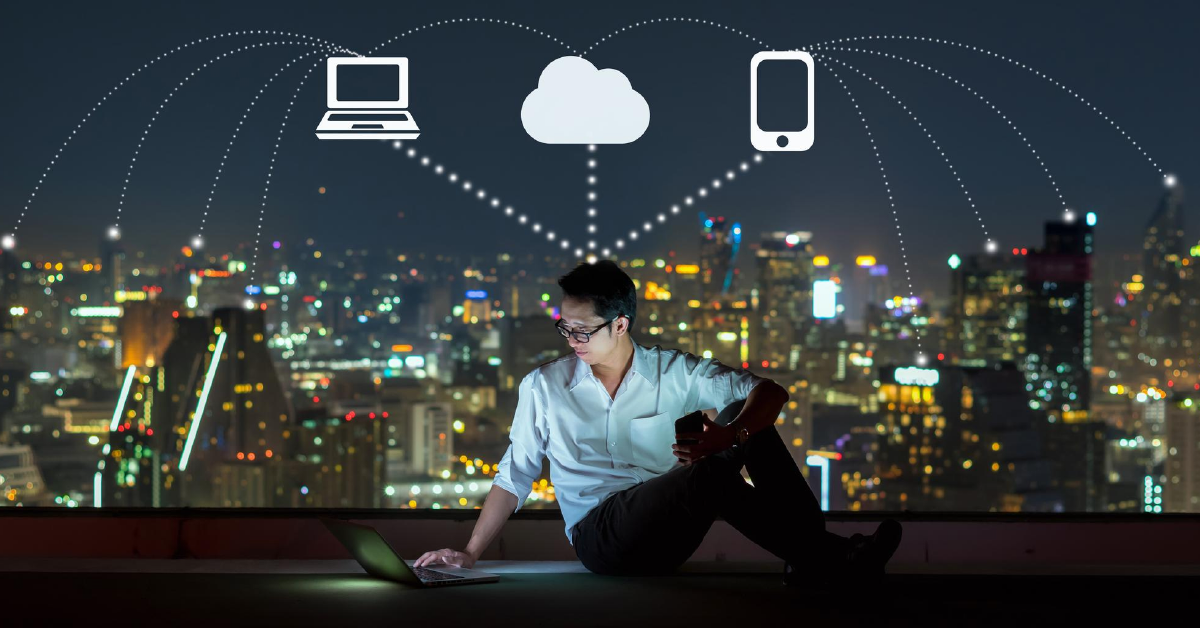 Reading Time:
4
minutes
Nowadays where staying connected is not just a luxury but a necessity, the emergence of cloud phones has transformed how we communicate. Imagine having the power to "Stay Connected Anywhere, Anytime." The world of telecommunications is evolving, and cloud phones are at the forefront of this revolution. This blog will take you on a journey through the remarkable advantages of how this technology is changing the game for businesses and individuals alike. Whether you're a word traveller professional, a remote worker, or simply looking for a more efficient way to communicate, these have the potential to redefine your connectivity experience.
Understanding the Cloud Phone Technology
At its core, cloud phone technology converts voice data into digital packets, which are then transmitted over the internet to the recipient. Hence, this digital transformation allows for efficient and cost-effective communication, making it an ideal choice for businesses and individuals alike.
They provide users with global connectivity, enabling them to make and receive calls from anywhere with an internet connection. It ensures that whether you're in the office, working remotely, or travelling, your communication remains seamless. Additionally, cloud phone systems are available around the clock, guaranteeing anytime accessibility.
Are These Common Productivity Mistakes Holding You Back at Work
Business Connectivity: Cloud Phones Anytime, Anywhere
Cloud phones offer businesses the invaluable advantage of global connectivity. These innovative communication solutions empower organizations to stay connected from anywhere, facilitating collaboration, customer support, and accessibility to international markets, with features like anytime availability and cost-effectiveness. These have become indispensable tools for companies seeking to expand their reach and enhance their operational efficiency on a global scale. Let's look at the reasons behind the use of this technology by enterprises.
Fantastic New Features
Specifically, in traditional phone systems, you would not have access to specific incredible capabilities available with cloud telephony.
With each of these capabilities, you can win business and stay on top of all the crucial statistics from a single, user-friendly online portal, all while impressing consumers and making their lives (and yours) more accessible.
With cloud phone systems, your company can hire virtual assistants to answer calls while you're not available. This way, you won't lose any more leads or business opportunities and can easily retrieve voicemail recordings and messages left on any device through your email account.
Make Calls from any Device, Anywhere, at any time
You can be liberated from the limitations of a conventional phone system using cloud telephony. You can move your phone system anywhere and seamlessly transfer calls to any device you need, whether you use a desktop, laptop, tablet, smartphone, or all.
Whenever Employees can take and make calls while on the go. They are giving them the freedom to travel as they need to, without missing any leads or inquiries.
Observe Employees from Anywhere
A User-friendly web interface will give you complete control over your phone system. You may get comprehensive analytics on call prices, call duration, waiting times—number of calls per agent, and much more through the online portal.
Hence, this implies that you can oversee your group even if you are on different continents or even in other countries! These tools are priceless for company owners and can be the difference between having highly skilled employees and serving your clients and having them on the same page, thanks to conference calling.
The Phone System Will Expand Alongside You
With so many more capabilities at your disposal and the increased adaptability of your phone system. Your business will undoubtedly begin to expand. You can add as many extensions to your phone system as you need with hosted phone systems, and they won't stop you from doing so.
It allows you to hire as many employees as necessary to meet client demand, which is especially helpful during periods of high sales.
Global Connectivity
Virtual phone systems give you the comfort of remote work solutions. These enable you to make and take calls as if you were at your primary location, whether you're at the office, on the road, or across the globe. For companies with clients throughout the world or dispersed workers, this worldwide connectedness is novel.
Future Trends in Cloud Phone Technology
As technology advances, the field of cloud phone technology is poised for exciting developments. Here are some of the anticipated future trends in cloud phone technology.
5G Integration
Faster and more dependable internet connections will be made possible by introducing 5G networks. These internet phones will leverage this technology to offer higher-quality audio and video calls, as well as improved real-time communication experiences.
Enhanced Security
With the increasing reliance on cloud-based communication, security will be a top priority. Expect advanced encryption, multi-factor authentication, and improved cybersecurity measures to protect sensitive data.
Artificial Intelligence (AI) Integration
AI-driven features, such as virtual assistants for call handling and predictive analytics for call routing, will become more common in cloud phone systems, enhancing efficiency and user experiences.
Unified Communications
Integrating various communication channels, including voice, video, messaging, and collaboration tools, into a single platform will streamline communication and provide a more cohesive user experience.
Customization and Validity
Accordingly, customization the cloud phone systems will become even more customizable. And they are allowing businesses to tailor their communication solutions to their specific needs. But, scalability will also be seamless, enabling companies to adapt their systems as they grow.
Internet of Things (IoT) Integration
IoT devices will become more interconnected with cloud phone systems, allowing for intelligent automation and monitoring of various business operations.
Hybrid Cloud Solutions
Many businesses will adopt hybrid cloud-based business phone solutions. They are combining on-premises and cloud-based systems to meet unique requirements while maintaining data control.
Conclusion
Business professionals on the move, remote workers, and companies with a global presence have all benefited from the flexibility and accessibility these systems provide. The cost savings, scalability, and feature-rich communication capabilities have reshaped how businesses communicate and serve their clients.
Getting started with internet phones is straightforward, as businesses choose a suitable service provider, assess their needs, and customize their systems for optimal efficiency. The potential applications are vast, from business scenarios where cloud phones streamline operations to personal use cases that provide a more efficient way to stay connected with friends and family.
Published: November 8th, 2023
Subscribe to Our Newsletter
Get monthly product and feature updates, the latest industry news, and more!
By submitting this form, you agree we may contact you in the manner described in our Privacy Policy.