A Competitive Edge in Real Estate: The Power of CRM Integration with Cloud Phone Systems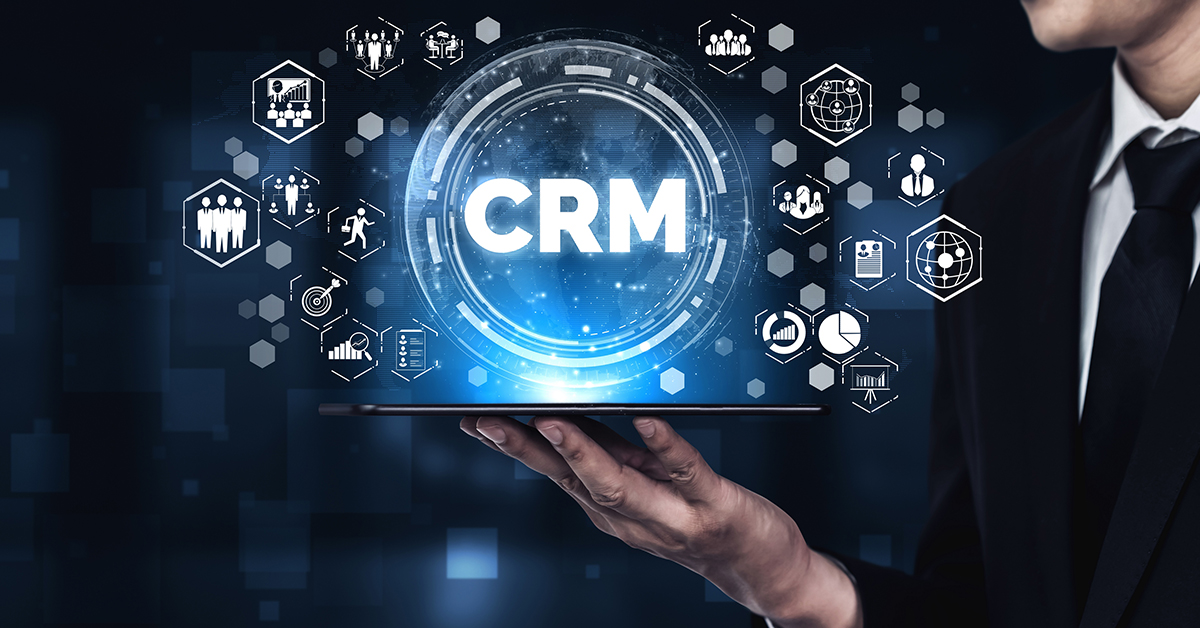 Reading Time:
5
minutes
The dynamic pair of cloud phone systems and Customer Relationship Management (CRM) software is transforming how real estate agents conduct business. Being one step ahead of the competition is more important than ever in the competitive real estate market of today. Effective client relationship management, fast inquiry responses, and communication streamlining can make all the difference.
Understanding the Basics of CRM Integration
Understanding CRM and why it's important in the real estate market will help us better to rise the advantages of combining it with cloud phone solutions.
Customer relationship management (CRM) is what the term refers to. It is a comprehensive software program created to assist companies in managing and growing their relationships with customers and leads. With options for lead management, contact monitoring, communication history, and more. CRM software is like a digital Swiss army knife for real estate salespeople.
The challenge in real estate: Managing customer relationships and data can be burdensome in this industry. Crucial information may be overlooked without a centralized system like CRM, leading to lost opportunities and disgruntled customers.
How to Integrate Cloud Telephony into Real Estate
Let's now turn our attention to the cloud-based phone system and their importance in the context of real estate technology.
Understanding the Basics of VoIP
Voice over Internet Protocol (VoIP) make use of the Internet's capabilities to conduct voice communication. It provide flexibility, scalability, and affordability in contrast to traditional landlines.
What Makes Business Phone Systems so Popular Among Real Estate Agents?
Real estate agents frequently travel to interact with clients and show off properties. They can stay linked whenever and wherever they are, through cloud phone solutions. They can easily place and receive calls using their desk phones, smartphones, or computers.
Why is CRM Integration with Cloud Phone Systems Necessary?
Let's come to the main topic point, which is the powerful interaction that VoIP systems and CRM produce.
Streamlined Communication: Consider the following scenario: A prospective customer contacts your business, and your CRM immediately recognizes the caller, bringing up their details and most recent interactions. By providing a customized experience, you go beyond merely returning a call.
Gains in productivity: When a CRM is integrated, calls, messages, and emails are automatically tracked in the system. No longer enter data manually. It decreases the possibility of errors and saves time.
What are the Advantages of Integrating CRM for Real Estate Professionals?
For real estate professionals, in particular, integrating Customer Relationship Management systems with VoIP has many benefits. To see why this collaboration is revolutionizing the market, let's inspect these advantages in more detail:
Time savings: In the quick-moving real estate market, time is of the essence. By giving callers immediate access to crucial client information, CRM integration with VoIP improves procedures. The need for time-consuming manual data retrieval and note-taking is no longer necessary for real estate agents. Making relationships and closing deals may take advantage of every extra second.
Better Lead Management: The key to real estate success is effective lead management. Lead tracking, segmentation, and automatic follow-ups are functions that CRM systems provide. Agents can easily move leads from initial contact to conversion when business phone systems are linked. Automated reminders assurance that every prospective customer is noticed, resulting in more successfully closed sales.
Improved Customer Experience: In the crowded real estate market, outstanding customer service sets you apart from the competition. Clients value the individualized service that agents can provide. Building rapport and trust with clients can result in enduring connections and referrals. Real estate agents can do this by remembering previous contacts and comprehending preferences and requirements.
Improved Communication Coordination: Real estate transactions can involve a number of team members, from agents and dealers to support personnel. Through CRM integration, it is possible to get the same up-to-date client information. As a result of this cooperation, misunderstandings are avoided, teamwork is improved, and deals are not put at risk.
How to Integrate CRM with Cloud Phone Systems
The strategic implementation of CRM integration with cloud phone systems in your real estate organization can greatly improve your productivity and client interactions. Here is a step-by-step tutorial for beginning to use this integration:
Choose Compatible Tools
Decide on cloud phone and CRM service providers that guarantee smooth connectivity. Popular choices include Vitel Global Communication and Salesforce.
The first and most important step is choosing the best cloud telephony system and CRM solution that offers seamless connections. Make sure the two systems are compatible and take into account the particular features and payment options that suit your company's requirements.
Configuration
Adhere to the set-up guidelines given by your preferred service providers. Permissions must typically be granted, and the systems must be linked.
Give Access: Sign in to your CRM system and visit the integration settings or app store. Locate the cloud phone integration and allow the required access.
Account Connection: Enter the information needed to link your business phone system and CRM accounts. Typically, this entails setting webhooks, inserting API keys, and providing authentication information.
Set-up Options: Tailor the integration options to your business requirements. Set up parameters like call logging preferences, lead generation automatically, and synchronization rules.
Training
Make sure that the integrated configuration is pleasant for everyone on your team. To maximize the advantages, training sessions could be required.
Check the Integration: Test the integration thoroughly before deploying it fully to make sure that data transfers between your CRM and business phone system go without a hitch. Verify that call logs, contact records, and communication histories are accurately documented by placing test calls, sending test messages, and reviewing them.
Your crew should receive training: To utilize CRM connectivity with cloud-based phone systems completely, proper training is important. Teach your staff how to effectively use the integrated tools by holding training sessions. Highlight important elements, industry standards, and processes. Encourage your staff to ask queries and offer continuing assistance as required.
Observe and Improve
Once the integration is operational, keep an eye on how it is performing and solicit feedback from your team.
Observe important data points, including call response times, lead conversion rates, and customer satisfaction levels.
Utilize this information to pinpoint areas that need improvement and to streamline the integration settings and procedures.
Stay updated
Vendors of CRM and cloud telephony systems routinely provide updates and new features. Keep up with these improvements, and think about how they might improve your integration. To make sure you're always getting the most out of your integrated tools, implement new features that are in line with your company's objectives.
Maximizing Business Efficiency and Customer Satisfaction with Cloud-Based IVR Systems
Testimonials and Success Stories
Do you still need to decide? Here are some examples of actual success stories and endorsements from real estate industry experts who have implemented CRM integration with cloud phone systems:
Since integrating CRM with our cloud-based phone system, our response time has increased significantly. Customers observe the difference and value it. – Jane Doe, Realtor
It used to be impossible to manage leads. It's easy to do now. In terms of our agency, CRM integration has been revolutionary. — Broker John Smith.
Future Trends and a Summary
We may anticipate even more advancements in CRM and cloud-based phone systems as technology keeps developing. These developments will assist the real estate sector in the future, giving it an unmatched competitive edge.
The real estate industry may greatly benefit from CRM integration with cloud phone systems. It improves communication, saves time, and eventually results in contented customers and increased output. Implementing this integration can help you stand out in a crowded market rather than just keeping up with the competition. So embrace the real estate of the future and watch your company reach new heights.
Published: September 22nd, 2023
Subscribe to Our Newsletter
Get monthly product and feature updates, the latest industry news, and more!
By submitting this form, you agree we may contact you in the manner described in our Privacy Policy.