Next-Generation Communication: Exploring Cloud Telephony in India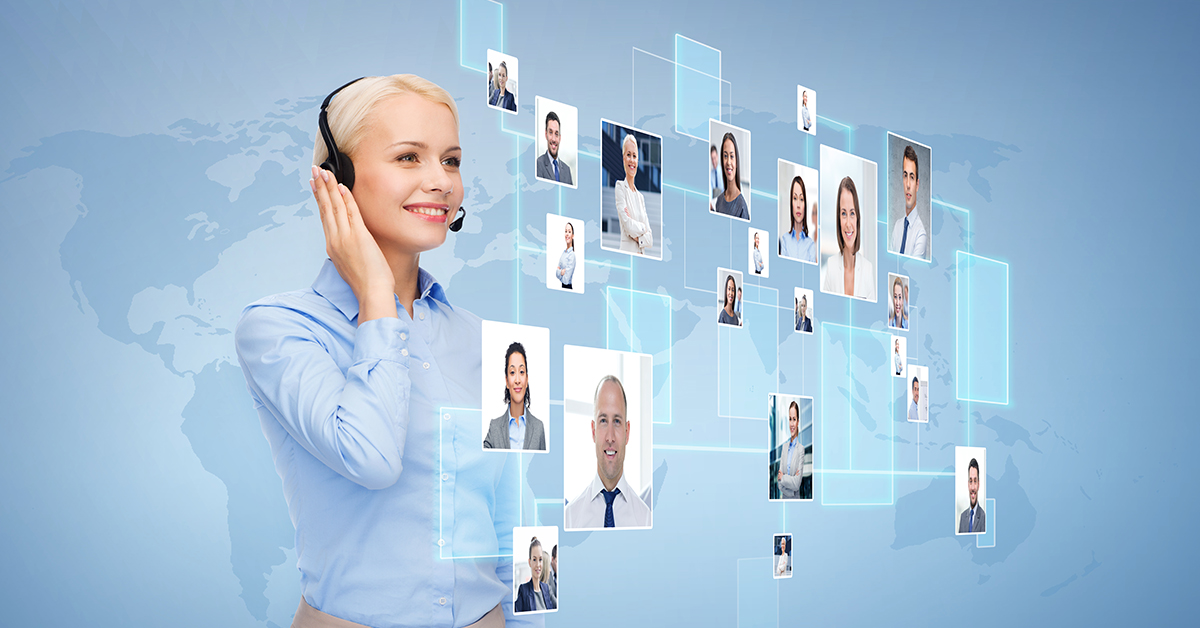 Reading Time: 5 minutes
In this blog, we will examine the idea of cloud telephony in India and its advantages to various Industries.
In the coming years, cloud telephony will be one of the technologies with the fastest growth. It is an easy pick for every organization that deals with clients due to its minimal startup cost and straightforward scalability.
Customer phone calls are the foundation of many Indian firms since they are aware of their connection with their customers. It is still valid even in the age of social media's tremendous growth and pervasive email. Clients adore contacting service or product providers and finding a solution immediately. In that regard, cloud-based telephony has become a company's primary infrastructure.
The way businesses communicate in India is changing because of virtual phones. Organizations can optimize their communication processes and improve customer experiences through cloud communication's affordable and scalable options.
What Exactly is Cloud Telephony?
The technology that moves your company's phone services to the cloud is called cloud telephony. Utilizing virtual phone numbers stored on cloud servers enables companies to place and receive calls. It is the most effective way to manage sales calls without compromising cost or quality. Cloud phone systems provide businesses with a scalable and reliable alternative to integrated corporate communications without the complexity of infrastructure setup or additional fees.
Customers receive subscriptions or on-demand wireless connectivity through the Internet from cloud communications providers, which build, operate, and maintain regulated phone platform products on their servers. With the help of this method, businesses may do away with time and money-consuming traditional on-premises telephone networks like virtual PBX.
Businesses no longer have to worry about buying and maintaining discrete hardware, such as PBX boxes and phones. Cloud voice services enable users to make calls from nearly any PC or smartphone connected to the Internet.
How Does Cloud Telephony Work?
The servers of the cloud-based phone provider take calls that are forwarded over the Internet. The provider handles call routing, call management, and other features. A web-based interface or mobile app allows users to access virtual phone numbers and adjust their communication preferences.
Cloud telephony in India has revolutionized the way businesses handle communications by leveraging a VoIP service provider. All calls are sent through distant servers. These servers are not in the office but in the service provider's data centre. The cloud manages the routing and switching of the complete telephone system, which includes Session Initiation Protocol Trunking and Primary Rate Interface lines.
It prevents the company from spending money on system installation and upkeep. Like other kinds of cloud services, these servers can be accessed online. Instead of the staff members' cell numbers, a virtual number might be used to place the calls.
Workflow Optimization using cloud telephony
When a consumer calls, the call is forwarded in line with the pre-established flow. Depending on the callers' needs, the callers can be sent to a staff member on his device. Cloud phone systems allow businesses to scale quickly, manage calls effectively, and offer additional services.
Your service provider handles the call routing once you dial a phone number to start a call. The voice signals from the cloud-based phone are converted into data and sent to the call recipient over your internet connection. In this manner, the appropriate individual receives the call.
Any device linked to the cloud and with a reliable internet connection can make cloud-based calls from anywhere. Typical landlines, computers, desktops, softphones, smartphones, etc. are a few examples. VoIP phones are also an option. Although they appear like conventional landlines, they link directly to computer networks instead of copper phone lines.
Individual phone extensions are replaced with cloud-based business phone solutions. As a result, you can connect mobile phones to the network and place calls without a landline. The business may quickly automate the calls using call automation software.
As a result of all the data being stored in the cloud, you can control the complete company communication system through an online dashboard.
Is Cloud Telephony VoIP?
While a cloud-based telephony system and business VoIP are similar, several differences exist. At the same time, a cloud system is just one platform that might employ VoIP; almost all virtual phone solutions do as well.
But, not all VoIP systems will operate in the cloud. VoIP entails transmitting communication packets for calls and other purposes online. Businesses can implement VoIP technology by deciding whether to host their system on-site with a PBX or outsource it to a cloud service.
What are the benefits of Cloud Telephony?
A cloud-based phone service is beneficial for your company for the following reasons:
Save money
VoIP services give business owners a low-cost method of connecting to other companies, employees, and clients.
Users can share voicemails and voice messages with the service. They can also employ the business's customized welcome and automated receptionist messages. By eliminating real receptionists with these features, cloud phone services can help companies save money.
No Maintenance or hardware upgrades
Using a hosted Interactive Voice Response (IVR) system reduces the expense of the hardware, server space, and technicians required to maintain and handle the PRI phone service. Additionally, you can make and receive business calls using any web-enabled device or mobile phone with an internet connection!
The cloud platform that the cloud voice service uses doesn't need any physical gear installed, and it doesn't charge extra for maintenance or software updates.
Scalability
Multiple channels or agents are typically required as the firm develops. With a hosted IVR system, you have all the tools you need to finish your work and can easily add or delete channels and agents.
Your business phone system subscription can be started with just one channel or agent, and you can scale it up or down based on your company's needs. It's crucial to remember that these phone systems let you monitor your phone usage so you can determine how much you pay for service each month. Additionally, you will only pay for extra features beyond what you need.
Feature Rich
The future of communication is hosted telephony, which is transforming business communication. IVR systems that are hosted are more productive and economical. Additionally, they provide 25+ other capabilities and significant features like multi-level IVR, call recording, voicemail, call queuing, office hours, and holiday routing. No matter your device, you may access these capabilities with just a click from anywhere. Therefore, it is time for businesses to replace their outdated phone systems and utilize modern technology.
Explore all Cloud Phone Features and find the ones that match your requirements.
Flexible
Employees can easily make incoming and outgoing calls from anywhere using a cloud-based phone number. Remote work employees benefit significantly from cloud telephony in India.
Cloud Telephony in Various Industries
Due to its flexibility, scalability, cost-effectiveness, and feature-rich capabilities, internet telephony has a wide range of applications across numerous industries. Here are some examples of how various industries are using cloud telephony in India.
Recruiting and staffing:
Cloud telephony services empower recruiting and staffing professionals with tools to improve efficiency, enhance candidate experiences, and gain valuable insights into their hiring strategies, ultimately contributing to better talent acquisition. By using this technology Call logs and messages can be tracked, ensuring a streamlined workflow. Staffing and recruiting agencies can manage incoming job requests and candidate submissions efficiently.
E-commerce:
The cloud-based phone is widely used in the e-commerce industry for functions including order monitoring and delivery alerts, customer help and inquiry resolution, and the automatic transmission of payment reminders to improve the shopping experience.
Healthcare:
By assisting with appointment scheduling and reminders, providing telemedicine services for remote consultations, and making emergency helplines available for prompt assistance, it significantly enhances patient care in the healthcare sector.
Education:
VoIP telephony makes parent-teacher communication more effective, promotes virtual classrooms, and supports online learning platforms to support a more connected and engaged learning environment in education.
Any industry that focuses on gaining increased customer loyalty and productive workflow, whether it may be retail, IT staffing, manufacturing, healthcare, call centre or legal services can benefit from the features offered by Business Phone solutions. Vitel Global Communications offers a practical solution with round-the-clock customer service.
Conclusion
The future of cloud telephony in India is highly bright due to the benefits this communication solution provides and the various factors that will fuel its growth in the future.
However, make sure the virtual phone service you select has all the necessary features to meet the demands and goals of your business. Choosing the right VoIP service provider ensures your money is invested rather than lost.
Do you find conventional phone networks to be too complicated? Ordering yet another pair of phones might have been the final straw. Or if all you want to do is get rid of your landlines and switch to a more contemporary form of communication. You may improve the effectiveness and efficiency of your consumer communications by working with Vitel Global Communication. Register for a free trial immediately to discover more about business phone solutions.
Published: September 19th, 2023