Gearing Up for Growth: Building Scalable Business Models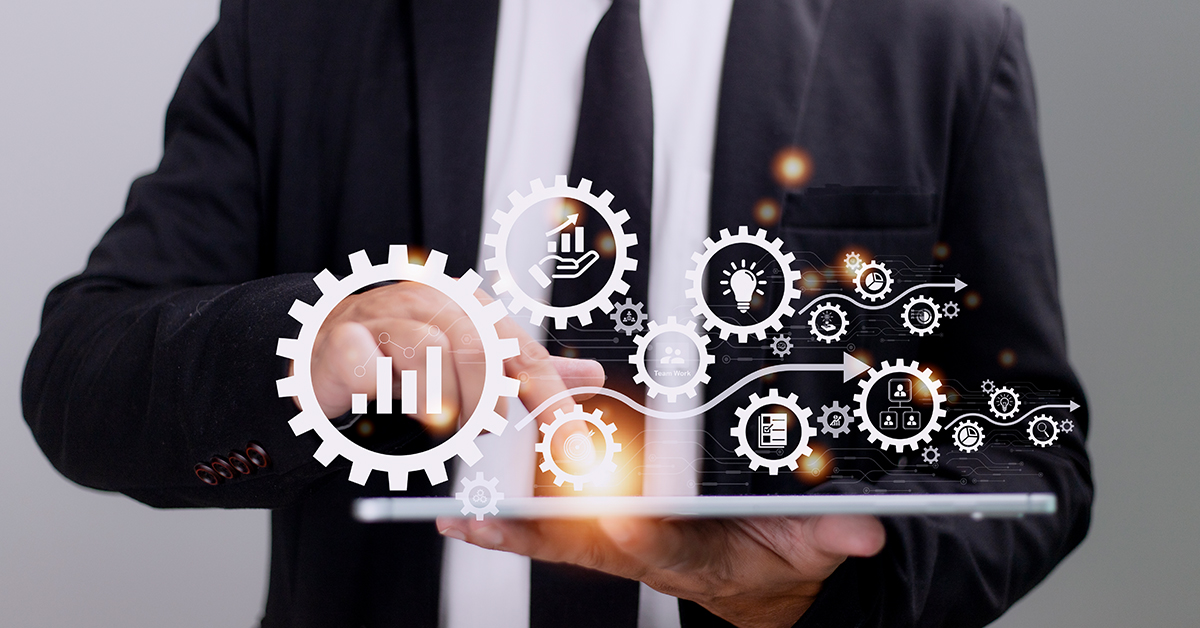 Reading Time:
4
minutes
A scalable business model allows the organization to boost productivity using the same resources. "Gearing Up for Growth" is an ongoing process of careful planning, implementation, and transformation. It takes time and energy to invest in to grow your business. However, if you invest time in recognizing potential problems, you may create a strategy to get around them. Additionally, some approaches can help you get through typical obstacles. One of a company's most crucial characteristics is its ability to scale. However, it's a common term in planning; not all business concepts can be mounted.
The idea focuses on a company's ability to expand, whether it is worldwide, within a system, product, or project, to meet new needs without sacrificing its core competencies.
This blog will provide all the information about scalability, how significant scaling is, and much more.
What Exactly is Scalability?
Both financial and company strategy considerations apply to scalability. In both situations, it refers to an entity's capacity to bear pressure brought on by expansion unhindered by its resources or structure.
Scalability is becoming increasingly popular, particularly in light of recent technological developments that facilitate customer connections and boost business productivity. Does the company's profitability grow, stay the same, or decline? Does the effectiveness of conducting business rise, stay the same, or fall? It is the foundation for calculating scalability in all situations, including business and financial ones.
How Significant is Scaling?
The company's future viability depends on knowing how to scale a project. You should clearly outline growth strategies and objectives when you run a scalable organization and are thoroughly versed in your company's potential.
We have listed a few reasons your business should be concerned about this issue.
Flexible Procedures
Granting additional flexibility to processes is one of the major tenets of a scalable company. Flexible procedures exist because systems may be duplicated when a business grows without requiring more work.
It makes new investments less labor-intensive because the foundation is already set up and ready to be used.
Enhanced Profitability and Cost Efficiency
Making a corporation scalable is a concept that emerged from the need to develop expansion strategies for a business without increasing costs proportionately.
A scalable firm keeps prices down and invests in automation technologies, network tools, and other cutting-edge strategies to increase daily productivity and maintain company profitability.
Increased Output
A scalable firm offers greater operational flexibility, streamlining different business phases and expanding as the business grows.
Businesses become much more productive when new projects don't require starting from scratch.
Additionally, spending money on technologies for business process optimization to increase agility and avoid mistakes becomes conceivable.
The Creation of Value
It is crucial for a corporation to create value, both in the manufacturing chain and from the perspective of the final consumer, in addition to having a financial return for the business. A scalable business model makes a significant and minimally expensive contribution to this.
Business Expansion
Companies must find it easier to establish a dominant market position due to technical development and industrial growth.
While some businesses appear out of nowhere and take over their market rapidly, others fail because they need to properly invest in their potential and eventually go out of business.
Knowing your business growth potential is crucial for thoughtfully, tactically, and affordably growing your brand.
What Approaches Can a Business Take to Scale?
Strategic Planning, making decisions, and concentrating on operational excellence are necessary when scaling a business. To succeed, companies can adhere to the main steps listed below.
Identify the Target Market
Companies must determine the consumers they want to attract and understand their needs and preferences. By going through this process, they increase their chances of success. Can develop products or services that align well with what the customers want.
Develop a Product Lineup
Businesses should prioritize innovation and continuously develop new products to meet the changing demands of consumers.
Establish a Reliable Infrastructure
Investing in technology and infrastructure that supports growth, such as data management practices and scalable IT systems, is key for companies aiming to expand their operations.
Streamline Processes
Organizations require efficient methods for handling tasks such as customer support, product creation, and money management to function properly.
Hire and Retain Top Talent
To keep great staff members, you must initially employ first-rate employees.
Compelling employee retention strategies require catering salaries and job progress prospects across HR sections and Marketing Departments.
Improving the current workplace environment, leading to increased productivity and job satisfaction, should be prioritized.
Encourage a Robust Corporate Culture
Culturally, companies should prioritize cooperation, creativity, and development. Progress evaluation and adjustment-making are key factors in attaining established targets and remaining competitive.
Secure Financing
Growth necessitates financial backing, which businesses may seek via tried-and-true approaches and creative alternatives.
What are the Advantages of a Scalable Business Model?
Scaling a business can be a successful way to increase profits. It has its benefits, too.
Increased Revenue: A scalable business model allows you to capture a portion of the market and serve a growing customer base. It leads to revenue. Ensures long-term sustainability.
Flexibility: Scalable businesses are better equipped to adapt to market fluctuations and changing customer preferences. They can quickly adjust their strategies in response to challenges and opportunities.
Consistency: Scaling helps businesses navigate ups and downs with ease.
Long-Term Sustainability: Scalable models are designed for long-term sustainability, reducing the risk of becoming obsolete or stagnant by building a business that can adapt and grow over time.
Competitive Advantage: Scaling gives your business an edge by enabling faster responses to market changes, offering competitive pricing, and maintaining high-quality products or services that outperform competitors.
Conclusion
In conclusion, preparing for expansion and creating a scalable business model is a dynamic process that demands careful preparation, smart thought, and constant adjustment. You may schedule your company for growth and success in today's cutthroat market by emphasizing efficiency, technology, talent, and customer happiness. Always remember that success requires the appropriate strategy and that progress is a journey.
A clear strategy identifying important benchmarks for one, five, and ten years from now and beyond—is necessary for scaling a business. Coordinating your short- and long-term goals can also help you scale at a manageable rate. Maintaining the broad picture and your company vision in mind while putting the right people in place will put your business in a good position to scale.
Published: September 6th, 2023
Subscribe to Our Newsletter
Get monthly product and feature updates, the latest industry news, and more!
By submitting this form, you agree we may contact you in the manner described in our Privacy Policy.