What are the essential features of IVR Service for business growth?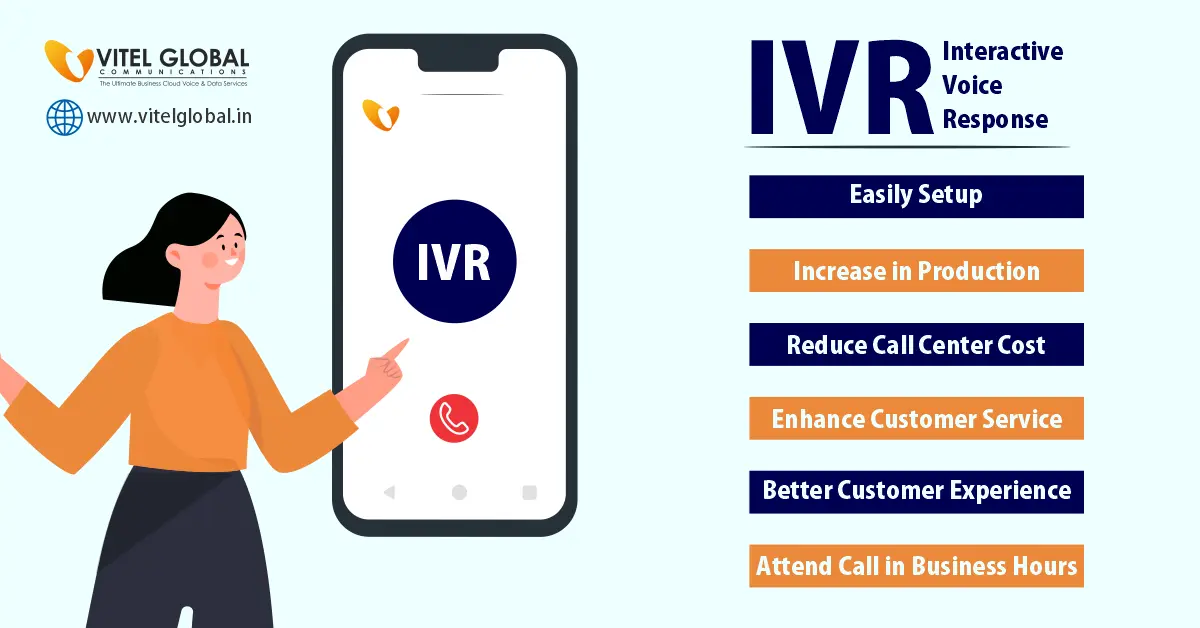 Reading Time:
3
minutes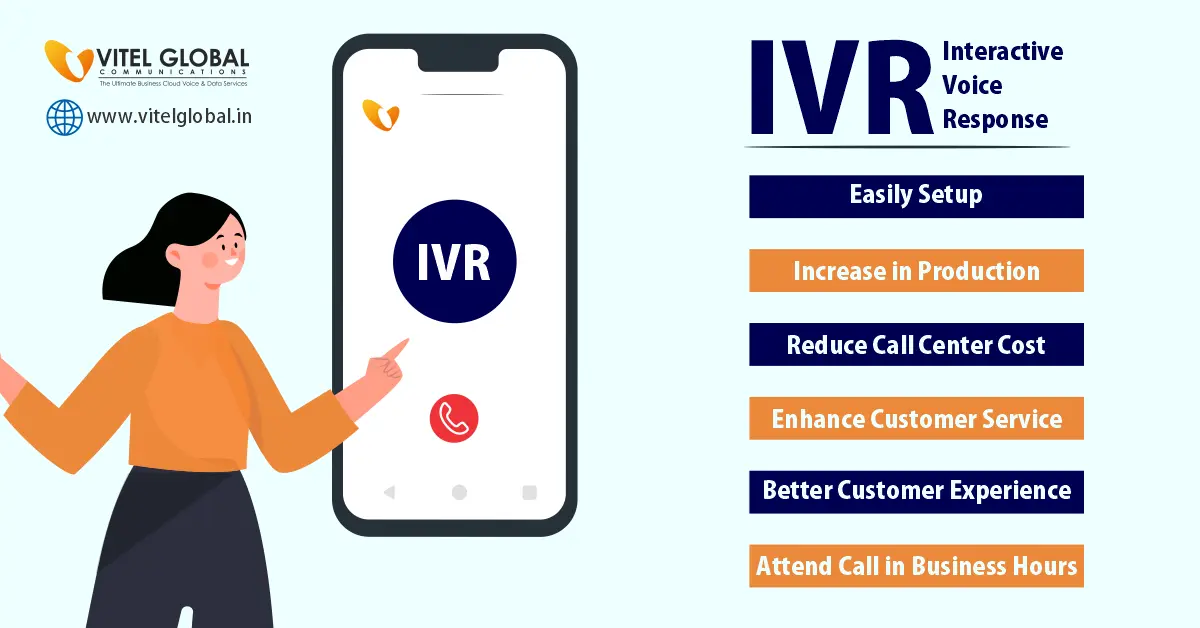 It is not an exaggeration but IVR Service itself is a customer support program. Interactive Voice Response is a pre-programmed voice assistant that is equipped with some information customers frequently look for.
Also, IVR can help the customer with certain operations such as booking a slot or a ticket for a journey, etc. On a basic level, IVR is designed for 2 things. Firstly, reduce the call flow and route them; secondly, respond to customer calls when executives are not on board.
What is Interactive Voice Response?
It is automated software programmed to manage the call flow. It can keep the calling customer on hold while interacting with options where a customer can choose the preferred selection. Once the customer selects an option, the program responds accordingly with a service or by routing the call to the agent.
Why Does a Business Require IVR Service?
Generally integrated with virtual phone systems, IVR Service can make the entire telecommunication very flexible while managing calls. It serves the agents as well as the customer, acting as a perfect intersection.
IVR can divert incoming calls by reducing the call flow and it will solve most of the issues with its pre-programmed information. Thus, only complex issues are routed to the executives.
Perfectly redirecting the calls to the concerned department or an agent needs a program.
Most importantly, IVR can provide the customer's basic data for better analysis of the issue, especially for customer care agents.
Now, let us dive deep into the subject of how IVR can help in business growth with its features.
It can prioritize calls:
This pre-programmed system can recognize high-value customers and urgent calls that need attention. IVR calls related to loyal customers or urgency are routed to the best-qualified agents. If the executive is unavailable, such calls will queue, ensuring no important call is skipped.
Cost Effectiveness:
Every business leader must be aware that IVR (which is perfectly programmed by an expert analyst) can remarkably ignore the need of a human agent, almost solving every minor issue of the customers.
This is how it can save the investment and helps your customer care executive spare their valuable time only on important calls.
Reduces Long Waiting Time:
Any customer calling the support team expects a quick response. But, it is not always possible if the incoming call flow is high and it can annoy the customer easily, leading to frustration. 
Within that waiting time, IVR can collect the required information from the customer by the options he selects.
IVR can analyze LMS:
With the help of advanced technology, IVR can prioritize customer data and analyze the probability of lead generation and management.
Best Call Experience:
It is unnecessary to describe why customers get frustrated, especially while calling the support teams. Firstly, they come with an issue and want a quick response that they cannot expect to be immediately fulfilled.
In such a case, IVR interacts with the customer to analyze the customer's problem providing some possible solutions. If the customer is still unsatisfied, the call will be forwarded as soon as possible to the concerned agent.
A best-programmed IVR can promote your business brand, making the conversation more engaging. IVR numbers act as the medium to carry out the process.
Present IVRs are Scalable:
Cloud-based telephony is flexible to integrate any new infrastructure and business requirements changes. Accordingly, cloud-based IVRs are customizable and have productive features such as intelligent call routing, multilingual, and many more helpful features. 
Through such artificial intelligence, virtual IVR can be customized for needed services and make your telecom system more productive.
Round-the-Clock Service:
This is a prime feature of cloud-based IVR systems. Because customers can receive a response anytime as it is online. Besides, if needed, the call can be redirected to the remote team or your mobile if you integrate it earlier.
Personalized Self-Service:
Think of the simple issues. People tend to reach out for these too. But, with the introduction of the IVR system, customers can solve their minor problems just with a call and without any human assistance. As already informed, at times of high call flow, interactive voice response will serve its best by solving and reducing the calls.
Summary:
Summing up the above, the IVR system is beneficial to any sized business. It is affordable and it reduces the investment too. This can help the customer and agent simultaneously ensure customer satisfaction. Advanced IVR integrated with cloud-based PBX will be the best-preferred option currently.
Thanks to technology, IVR service providers are enhancing the quality of the call, Services, customer engagement, and solutions by providing access to information. 
Grow your business and 𝒎𝒂𝒙𝒊𝒎𝒊𝒛𝒆 the 𝒑𝒓𝒐𝒅𝒖𝒄𝒕𝒊𝒗𝒊𝒕𝒚 with the industry's best business communication service.
For more details, visit our website and start creating wonders in your organization right away.
For More Info or Book, Your Free Demo Today click here.
Published: September 12th, 2022
Subscribe to Our Newsletter
Get monthly product and feature updates, the latest industry news, and more!
By submitting this form, you agree we may contact you in the manner described in our Privacy Policy.