A Guide to Evaluating Affordable Business Phone Services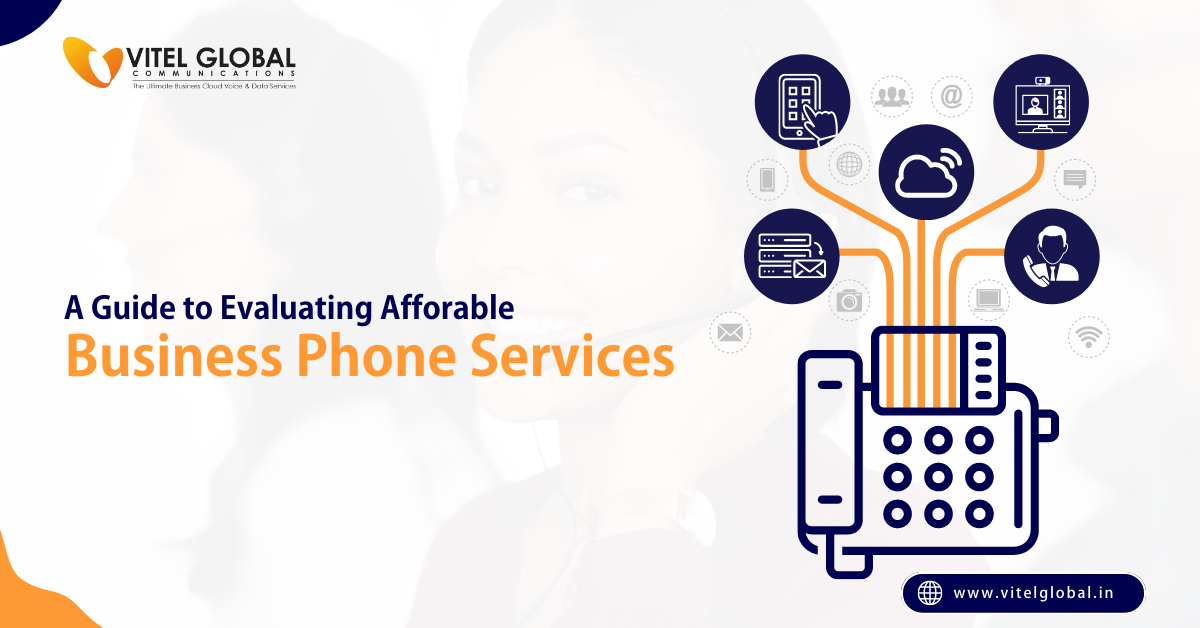 You've decided to start your business and are ready to invest in a business phone system package. Naturally, you want the lowest price that will give the best value for your money; however, this can only be possible by first evaluating which type of phone service provides the most value to your needs. As with anything important, ensuring that your phone service is affordable, reliable, and fit your needs is good practice. This guide will help provide helpful information about evaluating affordable business phone services.
The first thing to figure out is how much you need to spend. You can compare the cost of a business phone service with your existing home phone, cell phone, or tablet plan, but it's best to know what you want before getting started. Are you looking for a standalone business phone service? Or do you need bundled packages that include VoIP and data services? One method to evaluate business phone services is to compare packages by features that are relevant to your specific needs. 
It's hard making that choice. Here are some features of affordable business phone services. We've included them in this list based on their features, the service quality they provide, and more.
Affordable services 
Business phone service providers can provide multiple features such as conference calling, caller ID, Voicemail, and call waiting at an affordable rate. Many companies also provide standard office equipment such as phones and fax machines. The providers also offer affordable, high-quality phones integrates with the Internet with voice mail, conference calling and advanced features like caller ID and call waiting. The only difference between a standard office phone and a business telephone is that it has additional features that make it compatible with multiple communication applications from a PC or IP phone.
As the competition among businesses increases, so do the needs of businesses to initiate communication with their members and clients. Despite the excessive amounts of cell phones and other devices that people carry around these days, some companies still need a virtual phone number they can use to reach their clients or members.
One of the best benefits of vitel global is the ability to manage your business from anywhere in the world using your smartphone or computer and an internet connection. 
As the providers continue to increase their rates, businesses are turning to more affordable services with more features. Consider some of these inexpensive options to find the best for your company.
Some World-Class Features of Business Phone Services:
Low Cost: This low price can save you hundreds of dollars a month and save you from paying more when on the phone at an international call centre. If a local remote agent is needed for that country, then a high cost is incurred for that user's call time. However, with a business phone service provider, customers only pay once per month and never worry about getting paid more for their time if someone else needs to be called in for assistance with an international call. 
Business phone services are a great option for those on a budget, with the increasing price of technology.
High-Quality Equipment: Business service providers also provide high-quality IP phones with amenities like voicemail, cloud video conferencing, caller ID, and call waiting. These phones use the Internet to be used in any country around the globe.
Multiple Extensions: The service provider provides unlimited extensions for you to use. Businesses with numerous employees or multiple branches can save significantly on costs. Your business phone service provider charges a single monthly fee for their services, which include unlimited extensions. This enables seamless collaboration and fulfils international communication requirements.
Receptionist service: A receptionist will answer your call, help with all your questions, and schedule a convenient time for you to talk to someone knowledgeable about the company. 
24/7 service: Businesses that offer affordable business phone services understand that most employees work during these times. They will typically serve 24/7. It is great for those without other work obligations or flexible schedules. 
More inclined options: 
Local numbers: No matter how small or large your business is, you should be able to get a local number option. You'll also want to know what sort of service they offer about long-term plans, which will make the most sense for your needs. 
Related websites: Some companies offer an additional website dedicated only to the phone service. It is beneficial because you can use it as a resource for features and pricing on different products and services without dialling the company's main number again.
Speed dialling: With more and more businesses offering 24/7 access, it's important to have speed dialling available.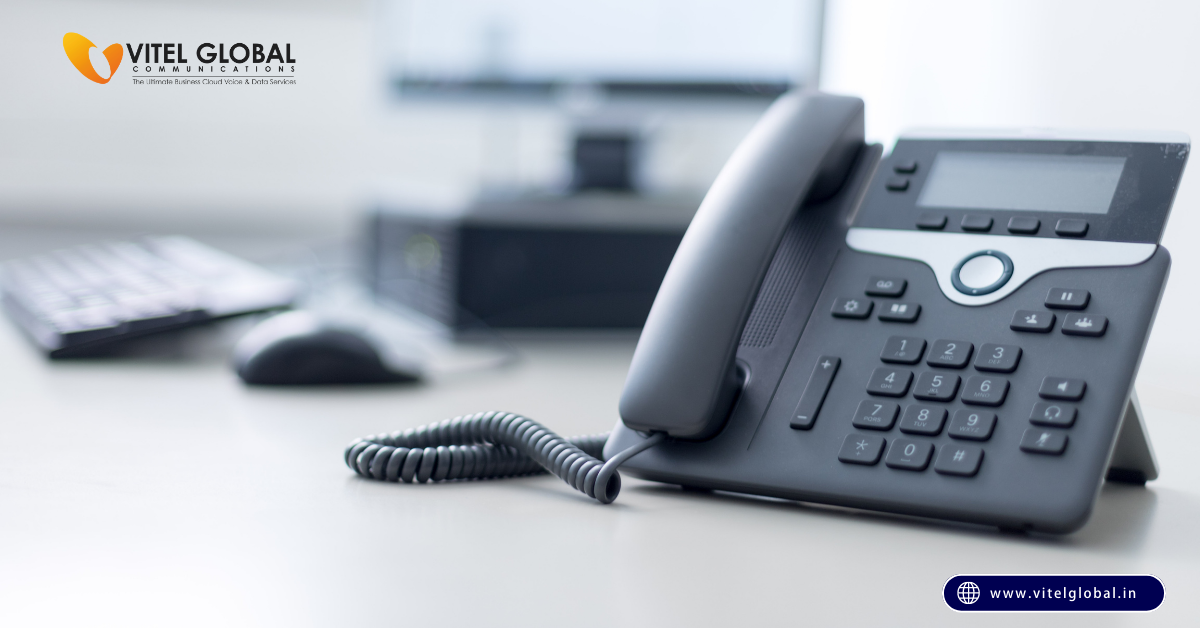 Types of phone system
Vitel Global is one of the best affordable business phone services. It was being able to execute tasks from anywhere and everywhere. It offers the following types. 
1. Traditional Landline system
2. VoIP 
3. Cloud and on-premises systems
4. Virtual phone systems
Traditional landline system
Telephone lines are all metropolitan trunk lines that carry voice transmissions with standard copper wire to ensure exceptional call clarity and reliability. You get more than just affordable rates with the traditional landline system. You also get excellent quality service!
Often, consumers must choose between the affordability and quality of traditional landline services or getting affordable services with a mobile phone.
● Landline systems are a time-proven, reliable solution that makes companies more comfortable. 
●    It is best for businesses. Cloud-based PBX is used to run the service and to connect each phone.
● It works even without high-speed internet access. 
VoIP phone system
Knowing about the great VoIP phone system's affordable services is important if you are trying to save money on your phone system. There are many reasons why people will move away from traditional voice-over-internet protocol service providers and to these more affordable alternatives.
Some of the advantages are: 
Lower prices 

Better quality, 

Mobile apps instead of phone lines, 

Remote monitoring of your service quality and 

Availability without any need to be physically present in one location.
Cloud and on-premises system
Cloud computing is widely used and, at the same time, overwhelming. There are more services available in the cloud than ever before. It's now possible to get much of what you need without buying new technology, with most functions accessible through mobile devices. IT professionals can use this data to deliver quality work with cost-effective, easy-to-use and sustainable access.
However, every day, new technological changes about what technologies they should adopt for their enterprises need to be clarified.
This confusion is especially evident for the on-premises systems. Cloud computing is gaining popularity and becoming more price competitive and accessible. Some of the popular on-premises systems are being replaced with cloud communication tools. 
Virtual phone systems
The market is riddled with changes in technology and the needs of everyday people. These changes have led to virtual phone systems that consumers can use to manage their business needs without investing in an on-site system.
Consider using an affordable virtual phone service for a better business runway. It will save money by replacing a physical telephone system and going virtual instead. We explain how this solution works and offer tips on how businesses can use it. 
Running a business and keeping an office open all day is quite expensive. One of the highest costs is the telephone. Some office spaces will have a hard-wired telephone system, which will only work for some small businesses. These systems are generally expensive to install and maintain and need help to expand when your business grows. You must keep paying monthly for phone service even if your office is closed on certain days or if no one is there to answer calls.
Enter virtual phone systems. You can set up a virtual line using VoIP phone solutions for just a fraction of the cost.
Conclusion:
Choosing a broadband internet service provider is a challenge, but you'll need to add to that by also deciding which business phone services are the best for your needs. 
However, if you only need unlimited calling plans and don't have special security needs, then VoIP may not be important to the type of service you desire. Determining the monthly cost is one way to determine what value you can get from a service.