What Is VoIP Technology and How It Works?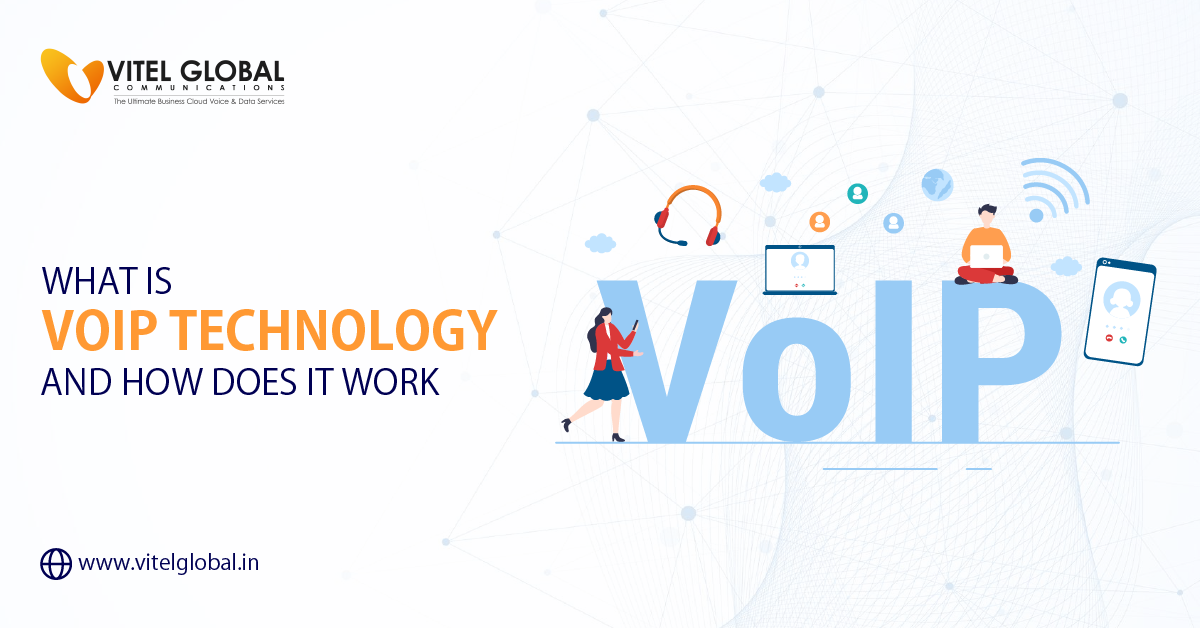 Reading Time:
4
minutes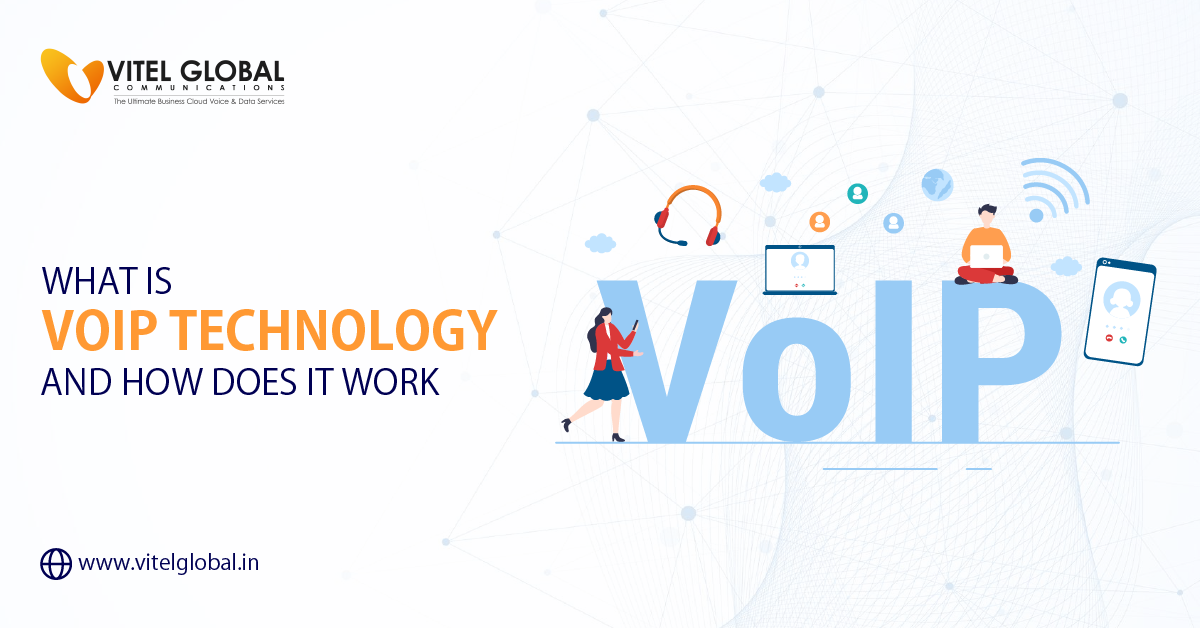 A key component of day-to-day business operations is good internal and external communication. VoIP technology is increasingly regarded as the standard in today's commercial contacts.
VoIP is a well-established technology that allows users to make phone calls online. It originated in 1995 but gained greater dependability and stability as the Internet expanded. Consequently, it became the preferred choice for an increasing number of businesses when upgrading their phone systems.
What Does VoIP Mean?
As the name suggests, it is a group of technologies that allow voice communications (such as phone conversations) to be sent through the Internet.
For this reason, VoIP phone service is often known as internet phone service. Internet-based voice communication, both sending and receiving, as opposed to a traditional phone line, is now possible through VoIP technology.
What are the Advantages of VoIP technology for Business?
By utilizing VoIP, your company can turn the internet service you currently pay for into the foundation of a robust business phone system that costs a fraction of a conventional telecommunications solution.
A VoIP phone system gives your team more independence than a conventional phone system. With VoIP technology, your staff members can dial and receive calls from their personal smartphones, desktop PCs, and laptops using their company numbers.
VoIP technology can also unify your company's communication channels onto a single platform, including video conferencing, online faxing, and text messaging. You won't need to support many tools or pay vendors to meet your demands.
What Does a VoIP System Do?
A VoIP-based phone system enables you to integrate more of your corporation's business communications into a single solution rather than managing several communication technologies, and providers need to operate better together continuously.
With VoIP technology, you can free your employees from being chained to their desks as their workplace phone numbers are no longer associated with any single phone. With the Vitel Global desktop app, with just an internet connection, a set of speakers and a microphone, or a headset, you can allow your staff to conduct business calls from their desktop or laptop.
In addition to full softphone functionality, the Vitel Global desktop software offers a unified user experience for the many communication services your staff will regularly use, including group file sharing, messaging and collaboration, task management, and online meetings.
With the help of the Vitel Global mobile app, your staff can use a single smartphone app to access all of the unified communication features, including VoIP phone calls, online meetings, conferencing, SMS, and even team messaging and collaboration.
What Differentiates VoIP from Conventional Phone Systems?
In the background, VoIP is distinct from conventional landline telephone systems. Traditional telecommunications networks utilize circuit switching to connect calls. On the Public Switched Telephone Network (PSTN), a circuit links you and the person you call.
Technology for switching circuits has been in use for about a century. It is dependable and continues to work, but more effective and economical choices exist.
Instead, VoIP uses a technique called "packet switching." In other words, you only transmit information when it is necessary, creating a quick connection every time you speak. It's okay for the relationship always to be bidirectional. Usually, you won't speak simultaneously with the person you're speaking with.
Data packets are also transferred swiftly. They have a choice of options on the Internet. The packages are reassembled when they reach their destination.
Things to Think About When Choosing a VoIP Technology
Making the right decision when selecting a business communications solution could greatly influence your firm. Even though VoIP technology might be the best choice, conducting a current situation and needs analysis is crucial. Once everything is done, you can decide if corporate VoIP technology fits you well. Here are some suggestions to help you assess your requirements and make wise decisions.
Would You Like to Continue Using Your Current Tools? Does It Meet Your Requirements?
If you are still using a traditional phone system and don't have the necessary funds to replace your equipment, look for a VoIP system that enables you to make a regular transition. Learn How to connect the new VoIP system with your current phone system, whether it is compatible, ensuring business continuity during the upgrade, and other issues. Confirming that the VoIP service providers you are considering will function with such equipment is also critical. At this moment, direct communication with the VoIP provider is essential.
What Kind of Unified Communications (UC) Features Does it Provide?
The connection with coworkers and clients is more comprehensive than voice calls. However, VoIP phone systems do contain a variety of telephony functions for handling audio calls. Unified communications (UC), which has recently entered the business communications scene, should be one of your top priorities when evaluating your VoIP options.
At its most basic level, unified communications include streamlining a dizzying array of communication options and channels into a single access point. VoIP serves as the foundation for most UC systems, and many VoIP providers have UC elements in their product lines to increase functionality and flexibility.
Some of the most typical UC features are as follows:
Messaging Unified
Immediate Messaging (chat)
Business Directory
Presence
Collaboration in a group
Through video conferencing, individuals can converse.
Is it Compatible with Other Platforms and Tools?
Organizations must continue to be flexible and prepared in this rapidly changing environment. A VoIP system's capacity to seamlessly integrate and communicate with other solutions is more critical than ever, given the proliferation of systems, platforms, and software in the workplace. Both managers and employees desire a uniform and integrated solution to increase efficiency.
If you integrate your phone system with other business-enhancing tools, your team can communicate, work together, engage with one another, and speed up the entire process. Many VoIP providers make promises about the compatibility of their phone service with widely used collaboration and communication tools.
Final Thoughts
VoIP could reduce the cost of your communication services. Long-distance and international calls are typically free with a VoIP service. The only fee is for your internet connectivity.
VoIP only requires some of your staff to have IP phones. Even if your business still uses analog phone stations, the best VoIP services integrate IP telephony while protecting your investment in current telephone equipment.
Published: June 7th, 2021
Subscribe to Our Newsletter
Get monthly product and feature updates, the latest industry news, and more!
By submitting this form, you agree we may contact you in the manner described in our Privacy Policy.