How To Pick Right VoIP Phone For Your Organization?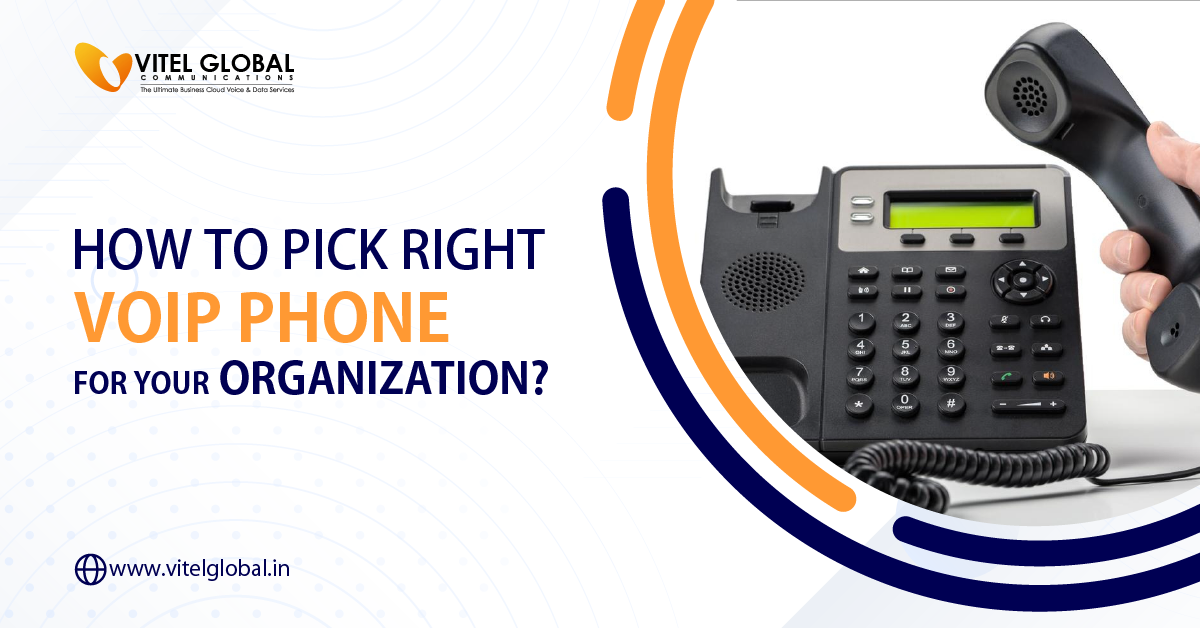 Reading Time:
4
minutes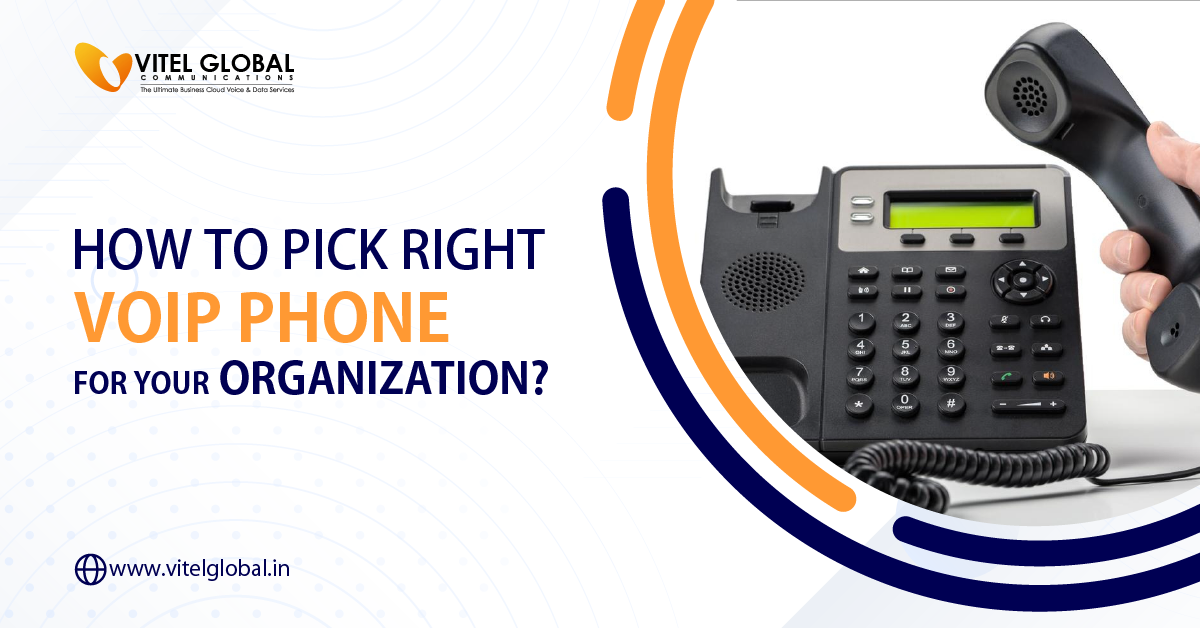 When choosing the right VoIP phone for your organization, several factors must be considered. For any business, office phones are the center of communication. Technology and communication are constantly evolving. However, VoIP phones are being developed and tailored to meet the demands of modern businesses.
Large and small businesses are searching for a durable and dependable system that offers third-party integrations, hybrid analog to VoIP solutions, Wi-Fi voice, video, virtual phone systems, and more. Especially selecting the best VoIP phone for any business with many options can seem complicated. It depends on how `various questions and situations are resolved. This blog will guide you through some critical points. Consider these points while choosing the best phones for your business or clients.
Some of the essential factors to consider while choosing a VoIP phone
1. User Base
When selecting the best VoIP phone, you must first understand how the business runs. Who are the end users? How many calls the industry makes daily, and the budget. The answers to these questions will all be crucial in determining the type of phone that the company might require. Therefore the entire company can use a single phone model. Depending on the departments, a different model may be necessary for more complex deployments.
2. Budget
The effectiveness of communication within a company significantly affects its productivity. When selecting the best internet protocol phone, making a budget for these tools should be critical.
The loss of time and money due to outdated systems can exclude by investing in a modern cloud-based phone system.
When a budget is set, it will be easier to ensure you can get what you need without going overboard on sophisticated features your company might not require. Budget constraints need not translate into less effectiveness. Even basic transmission control protocols possess all the qualities and requirements an organization looks for.
3. Phone Features
The need for these phones may depend on how effectively a business communicates with its clients and staff, both internally and externally. External communications may impact the requirements for SIP accounts, lines, call volume, call complexity, extensions, and other factors. Simultaneously businesses that engage in frequent internal communications may require devices with BLF (Busy Lamp Fields), SD (Speed Dial), headset compatibility, and other features. Different models and components are set up for these phones, depending on the needs of a business and its users.
4. Integration
Should Internet Protocol phones for deployment be inserted with other communication systems like intercom paging, door access, security cameras, and others? A critical factor in some solutions' success is the interoperability of communication devices. A unified communications (UC) solution can help your company build a technological foundation that increases productivity, efficiency, and teamwork. Buying your equipment from a single manufacturer can ensure the seamless operation of a communication system. A flexible and scalable system can make by selecting a brand that enables the management of the devices from a GUI, a central or hosted IP PBX, and a management platform.
As a result, an installer or IT team can streamline a company's device ecosystem while managing firmware updates and device tracking from a single platform or location.
5. Ethernet or Wi-Fi Connection
The capability of this phone to adapt to various network structures has evolved along with the technology we use at work. Wi-Fi has become more widely used as a method of internet connection due to BYOD (bring your device) and open offices, and IP phones have adapted to Wi-Fi deployment.
Most of these phones support PoE connections. Though this allows power to supply to the IP desk phone through the Ethernet, port-making the traditional Ethernet-connected transmission control protocol an excellent option for more conventional offices. Wi-Fi desktop phones might be a better option for more recent IT infrastructures that opt to do without all the extra Ethernet cabling in favor of a Wi-Fi solution.
6. Mobility
Wi-Fi voice networks enable companies to create wireless workplaces with unmatched mobility while streamlining setup, administration, and ongoing maintenance. Standard IP desk phones and Voice over IP phones are available to meet mobile staff's demands, including retail and restaurants, faculty teachers, and more.
Robust Wi-Fi networks are necessary for most businesses, and they present and these networks are to reach every nook and cranny of a building. Wi-Fi voice enables cordless Wi-Fi IP phones to wirelessly access voice and video networks, eliminating the need to install and maintain an endless network of ethernet cabling. With the help of these devices, mobile users can continue to use their devices throughout their daily activities.
7. Softphone Compatibility
In the age of remote work, many employees require immediate access to extensions for professional calls. For this reason, employers may search for softphone compatibility or a cloud-based system obtained from a person's laptop or smartphone.
Conclusion
In conclusion, consider the above factors when researching the standard VoIP phone for your business. These crucial inquiries will assist you in creating the ideal phone solution for your company or clients. Hence, to meet the requirements of personnel in various sectors, you must choose the best business phone service provider. VoIP phone offers a wide range of advanced features with customized calling plans.
Vitel Global business phone solutions can be an excellent choice for your organization. It offers cost savings, flexibility, and scalability. Including that, it can improve communication and collaboration between your team members.
Published: June 4th, 2021
Subscribe to Our Newsletter
Get monthly product and feature updates, the latest industry news, and more!
By submitting this form, you agree we may contact you in the manner described in our Privacy Policy.