How to Integrate Skype with VoIP Phone Systems?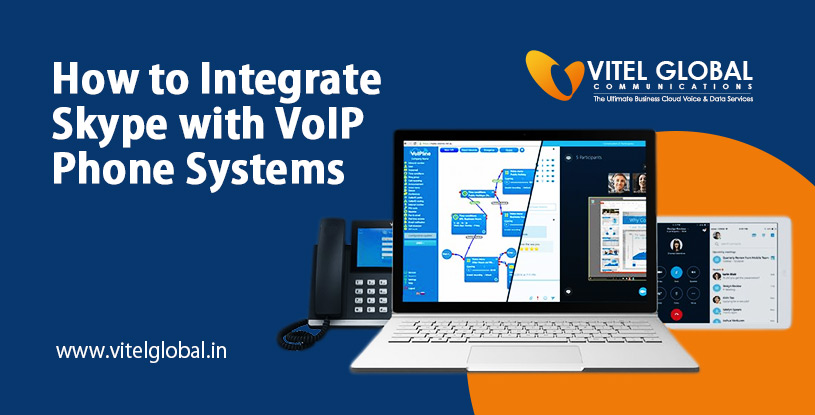 Reading Time: 3 minutes
Setup VoIP with Skype
Before knowing the setup of VoIP technology integrated with Skype, let us learn what VoIP is. And what is Skype in simple terms?
What is VOIP?
VoIP stands for voice over Internet Protocol which works by taking analog voice signals from one end that converting them into digital signals on the other end of the receiver side thereby sending them as data over the Internet.
The VoIP system could be used through any device such as a phone and a VoIP adapter that is connected to a phone socket in the wall or into your router, with a computer, with a smartphone.
In simple words, a VoIP phone system works by using a high-speed Internet connection instead of a regular landline or a mobile network where the analog voice signals get converted into digital signals and a VoIP server connects the calls to two other telephone networks. VoIP configuration includes an address phone and sip server that is provided by a VoIP service provider offering multiple benefits and features compared to the old traditional phone system Thereby providing high security to your data as it gets stored securely in the cloud managed by the VoIP service providers that can be accessed through an online dashboard where users can adjust contacts, forward calls, add additional lines and many more services can be done.
What is Skype?
Skype is also known as a voice-over-IP service that allows registered users to communicate through online video calling, instant messaging, and other application software used for communication between family and friends who require an in-built or external camera and microphone including an internet connection.
How does Skype Work?
The best application software can handle its basic functionalities easily, like creating an account before initiating the process of call-making or receiving.
The functional working of Skype may be simple, but the technical scene behind the process is a bit complicated that involves a few steps given below:
The functional working of Skype involves sip which stands for session initiation protocols that create and send multimedia data packets over the Internet.
Download the Skype application on your favorite device to communicate free of charge.
Install and launch the application software using the setup assistant.
If you are a new user, enter your details just by one click on the create option and fill in the required field such as name, age, email address, location, and other information that has been requested.
If you are an old user, digest login with your existing credentials into the Skype account.
Select a unique Skype name and password
No additional upgrades are required by adding Skype connects to the existing SIP-enabled PBX of your business which saves huge communication costs.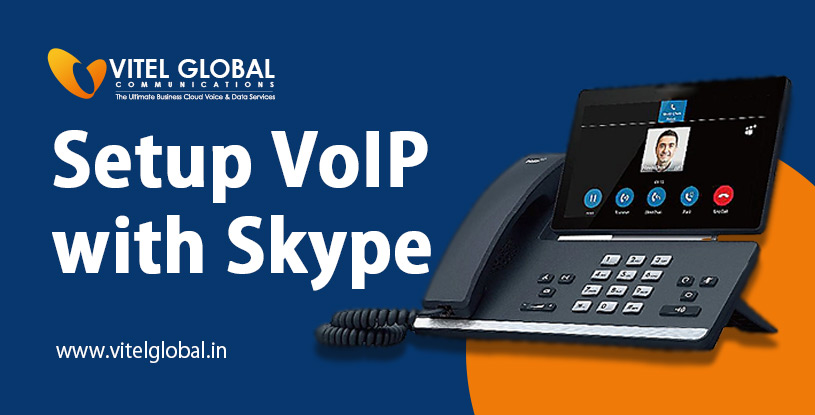 How to Integrate Skype with VoIP Phone Systems
Open and log into Skype manager
Go to the features field in the toolbar and click on it.
Click Skype connect
Click to set up a SIP profile
Buy channels and add credit to your Skype profile
Upgrade the configuration of your existing PBX systems or VoIP gateway systems with the sip profile.
Start making and receiving calls.
For more details, get connected with VITELGLOBAL today, visit our website www.vitelglobal.in to know more about VOIP business phone systems and our services rendered across many countries like the USA and Canada.
Published: September 23rd, 2021