What is a Virtual Number for Text Messaging and Business Voice? text messaging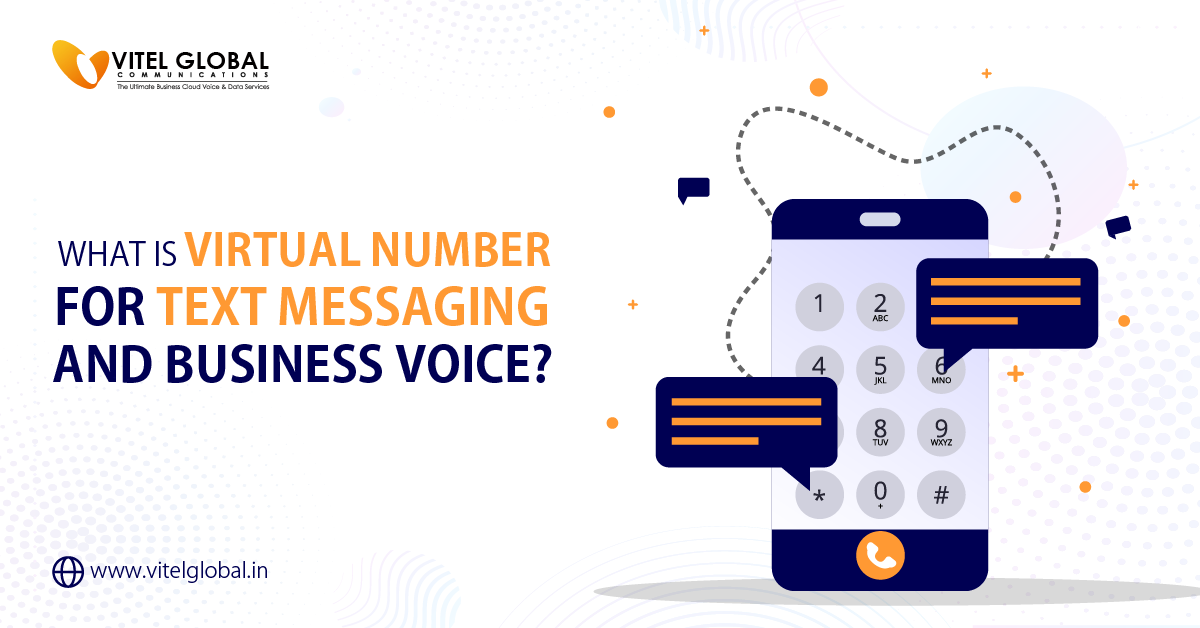 Reading Time:
4
minutes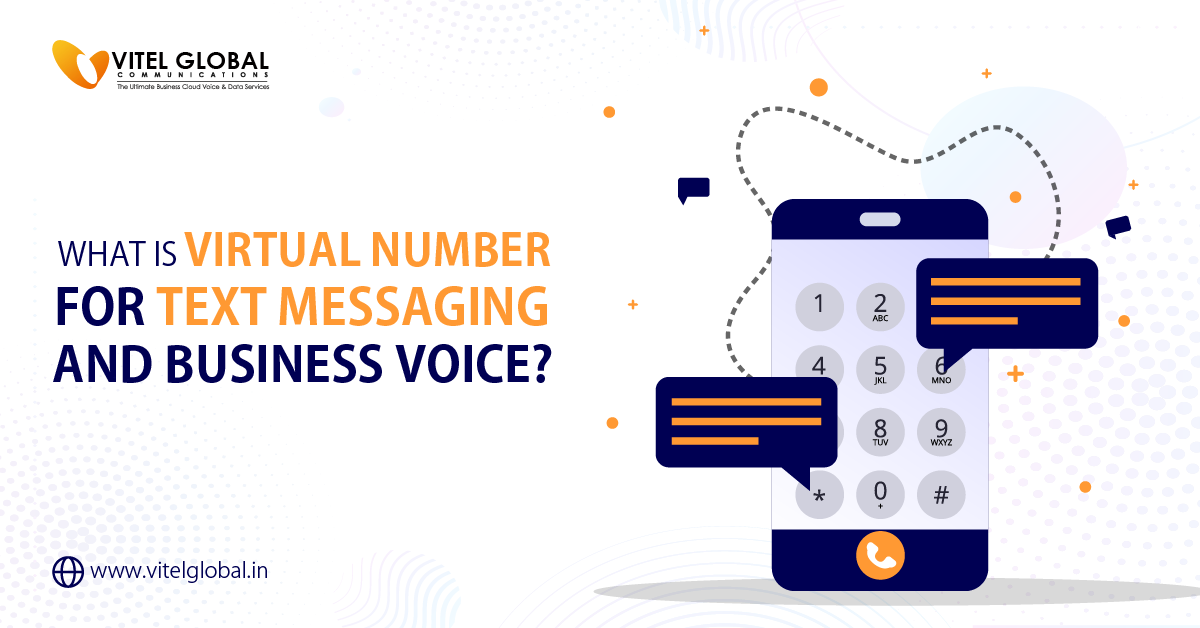 A virtual number for text messaging and business voice is a telephone number that allows you to receive a text message or voicemail via a phone or to make an outgoing phone call even when out of range. It's separate from your typical mobile number, which is used for standard calls made using the mobile network of your operator.
It is a mobile telephone number that can be used with any compatible phone or device. It does not function as a dedicated line. Instead, it appears to the recipient as an "incoming call," meaning the caller does not need to dial numbers to reach their intended destination.
What is a Virtual Number? 
A virtual number is an alternate phone number that you can use for text messaging and voice calls. It is an excellent way to protect your personal information and give your business a professional flair.
It is also known as a virtual telephone number based on VoIP technology. You get an online phone number that you can use for your business over the Internet instead of paying per-minute fees to a phone company.
It can be useful for texting or making voice calls through an app or internet phone system.
Cloud-based numbers are increasingly being used as part of phone banking platforms. They can also be useful for VoIP applications to allow outbound calls without incurring charges from the operator, although termination rates may apply. Another use of it is by mobile phone manufacturers who use it as part of their virtual operator platform.
Virtual Phone Numbers are not a service the public can use to make or receive long-distance phone calls. The design is primarily for businesses and entrepreneurs. Who needs an additional business line without all the associated costs?
How does It work?
The company will redirect the call to your virtual number whenever you make an outgoing call. When someone calls you, all they will hear is your message or an automated message stating that they have reached an invalid or unavailable number. As long as your wireless phone has enough coverage in the area where you want to use it, you can use it virtually anywhere in the world. You can even send text messages from any mobile device using a software application provided by your service provider.
Why SMS/Text Messaging Service For Your Customers and Their Employees?
The world is moving quickly in the field of communication technology. Over time, many features will be added to mobile telephone equipment so that telecommunication engineers can provide even more outstanding service to the customer.
With it, you can create multiple extensions (both local and toll-free) and forward calls to each extension as you like. The callers are greeted with a professional message when they reach an extension on your telephone number rather than hearing a busy signal while you are out or on another call.
You'll have to ensure your carrier has a virtual number plan, as the program is typically not included in their voice and data rates. If you do not provide one, the connection will go to voicemail automatically.
Nowadays, there are many reasons why people choose to use text messaging over voice calls when communicating with others, like lack of coverage, leaving voicemails due to busy signals, time constraints, Etc.
It can access advanced cloud phone features such as Voice Call Forwarding (Voicemail), Call Holding Call Waiting for Multiple Voice Mailboxes, Virtual DIDs, Virtual Faxes with Short and Long Codes, and Virtual Email Consolidation.
Text messaging with Virtual Number
Two-Way Communication: 
When you text someone on it, they can text you. Business voice will not be included. There are no long-distance charges for the content. Some internet calling plans have no limit for business voice texting, which will not include with that service plan. Business Voice Text Messaging voice over internet protocol allows you to host your VoIP numbers with unlimited two-way texting for qualified companies or individuals without needing third parties such as call centers or outside telecommunication providers. When you text someone, they can also text you.
Integration: 
It can be easily integrated with various messaging platforms, including SMS and business communication tools. This integration streamlines communication channels, making it easier for businesses to manage and respond to messages from a centralized interface.
High Reach:
Virtual Phone Numbers are ideal for reaching a broad audience with access to over 60% of the US population or around 90% of the North American population using a single number.
Flexibility: 
Digital voice services allow you to operate a business from anywhere in the world.
Be flexible and mobile with your staff, not just your office hours. You are now diligent down by old-style office hours and having to drive over long distances. You won't be overpowered with unwanted texts or calls if someone else has your number and is using it fraudulently.
Cost-Effectiveness:
Digital voice services can place calls cheaply without incurring expensive phone bills. Digital voice services are more cost-effective than traditional lines, as you can access your voicemail anywhere. Conventional phone systems often come with significant setup and maintenance costs. Virtual phone numbers, on the other hand, offer cost-effective solutions with lower monthly fees, making it an attractive option for businesses looking to save on communication expenses.
Convenient: 
Text your friends or business contacts from any place or anytime. Virtual number service operates using a web interface. The number can accept SMS, and the caller ID can display whatever name and number you like, even if that name will not link with the line.
It may also be useful for text message marketing or "SMS broadcast," as it is also known in many countries worldwide. The advantage of using it for this purpose is that it can be useful anywhere in the world. In contrast, regular mobile phone numbers (even those of premium rate services) have strict geographical limitations.
Conclusion
With the power to enhance text messaging and business voice services, virtual numbers open new avenues for improved customer engagement. It has become a vital tool for businesses seeking efficient and cost-effective communication solutions. This technology can be a significant step forward for businesses of all sizes.
Virtual phone numbers are useful for texting and making voice calls through your computer or any other device. Being a virtual service has drawbacks, such as being unable to make long-distance calls and getting voicemail notifications. Using a local virtual phone number service can easily overcome these limitations. It provides many benefits when compared to traditional telephones.
Published: October 5th, 2021
Subscribe to Our Newsletter
Get monthly product and feature updates, the latest industry news, and more!
By submitting this form, you agree we may contact you in the manner described in our Privacy Policy.