Importance of Communication at the Workplace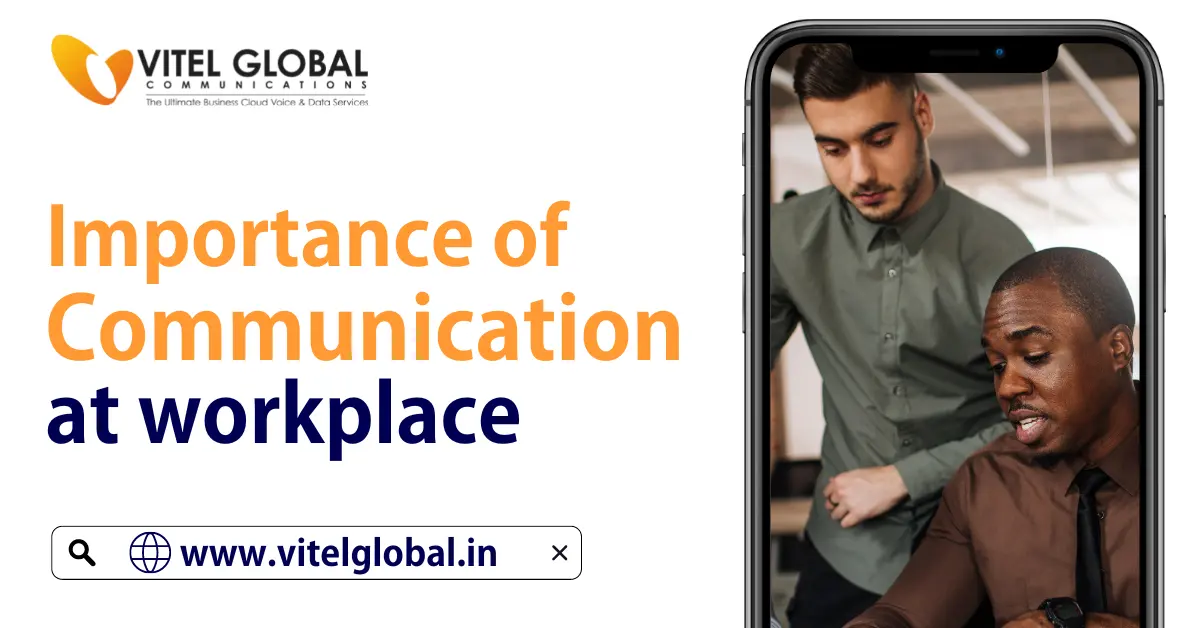 Reading Time:
4
minutes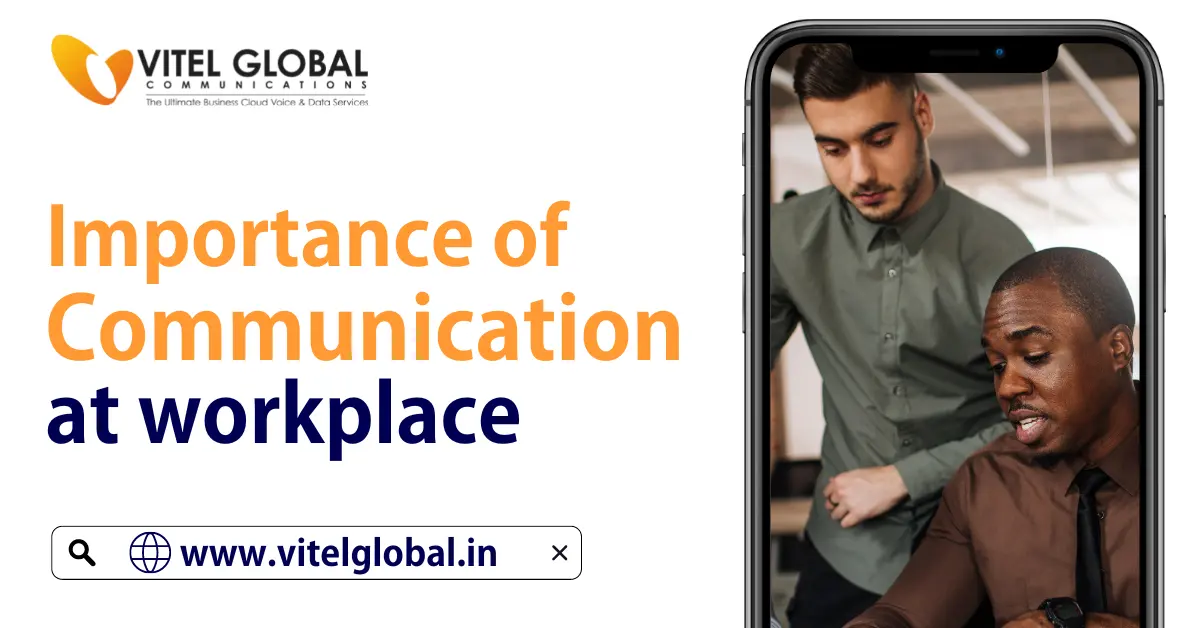 Human beings are considered the most evolved creatures on this planet, and it is believed communication contributes as one of the reasons it is believed. We can communicate and convey what exactly we need and want. We can put forth our views, opinions and other details in a civilized manner.
Communication plays a major role in everybody's life. Not just personally but also professionally. But there are also certain criteria by which effective communicators are judged on. People must communicate their points clearly, completely and without offending anybody.
In the olden days, academic qualifications and achievements were considered one of the major parameters for getting jobs, but in this generation, employees must project effective communication skills. It has become a major criterion of employment anywhere in the globe.
VIRTUAL COMMUNICATION
Many people prefer virtual communication in this digital era to facilitate effective business communication. Virtual communication consists of tools like business phone services, unified communications, hosted PBX and cloud-based phone solutions. In recent days, these services are gaining popularity in the business world.
They offer several features that can simplify employees' jobs and create an effective flow of tasks. Completing tasks with the help of these phone solutions is very affordable, flexible and reliable, which is why many companies are attracted to it. Virtual communication is one of the easiest forms of communication and also the most effective one.
THE IMPORTANCE OF COMMUNICATION
1. Better Opportunities
People who are effective communicators are often considered to be valuable assets to the company. Communication skills are required for every position, irrespective of the role and responsibilities in an organization. Candidates that have good communication skills can often extend their circle largely.
They can apply to multiple opportunities and positions across the globe. Even if the candidate requires relocation, they can do it as they can survive anywhere with these skills. It helps them expand their opportunities.
2. Strong Network
There is no single limitation of why you should not have a strong network. Networking skills do come from effective communication skills. People who can enlarge and maintain a strong network can often create a successful career path ahead of them.
Networking skills not only help the employees to develop their careers professionally but also can be used for the organizational benefit where the employee represents the organization to make new connections.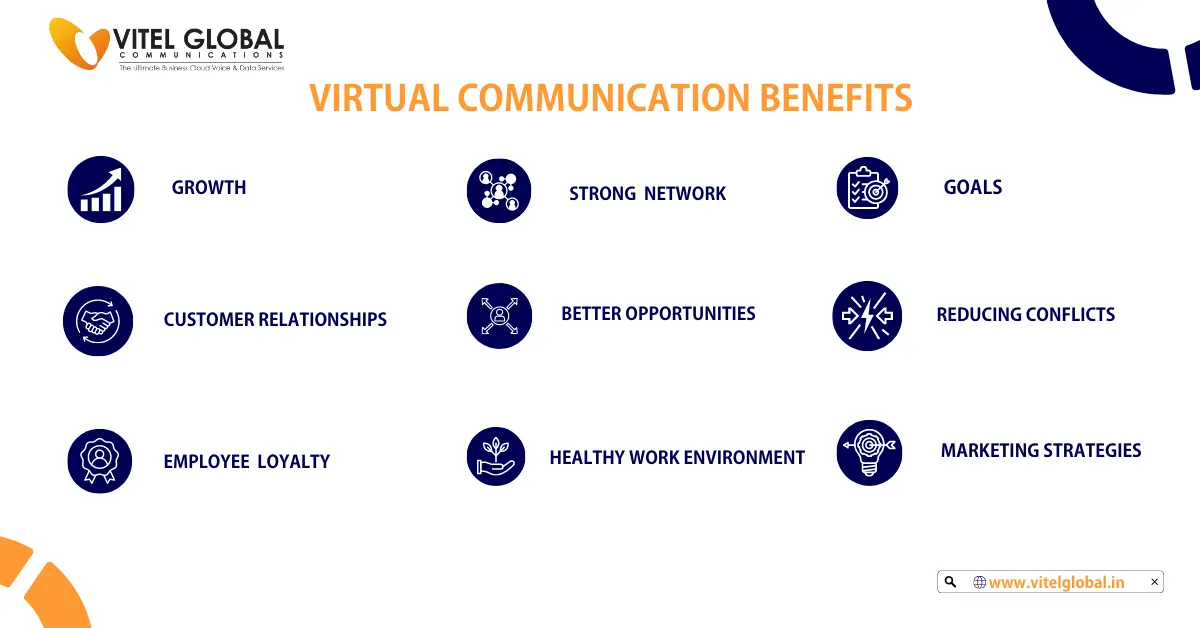 3. Healthy Work Environment
The work environment plays a major role in the successful running of any organization. If all the employees do not stay connected, they cannot work collectively to deliver the best results or outputs. The employees must collaborate and brainstorm to improve the quality of the company's output.
Candidates who can communicate and interact can quickly convey important messages and reduce the chances of conflicts. The lesser the conflicts, the more productivity will be.
4. Customer Relationships
It is not enough for companies to think and look forward to growth. They need to take action for the same, and one of the most important techniques for that is through customer relationships. By building effective communication channels like Business phone services, companies can establish a successful relationship with their existing customers and take their business forward.
So, Hiring candidates who excel at people skills can manage customers well. They can interact with the people daily, generating customer engagement and contributing to customer retention.
5. Marketing Strategies
Companies primarily focus on developing new and creative marketing strategies to take their business to the next level. These strategies are very efficient for companies to enhance their public image and revenue. Using business phone services, the employees can access several features like call recording, monitoring, conferencing and forwarding.
Using these features, companies can record and analyze their performances. Employees who handle regular inbound and outbound calls will work as valuable assets.
6. Reducing Conflicts
In an organization with multiple employees, there are also chances of conflicts. Conflicts in the organization can impact all the employees' mental health and reduce the quality of work output. Effective communicators can ensure to avoid these kinds of situations and disturbances.
When employees carry informal discussions and other conflicts, they can be overburdened and may not complete their tasks up to the mark. Henceforth, communicators are necessary for a peaceful environment.
7. Presentations
Irrespective of the company size, presentations are always a part of any company. Companies now seek employees who can address a large crowd with clear clarity of information. Employees who can do public speaking can often address numerous people and convey their intentions without fail.
In today's world, due to the usage of Video conferencing and unified communications, it has become a lot easier for employees to use virtual communication for presentations.
8. Employee Loyalty
Communication at the workplace refers not only to the employees but also the management. The top-level management should make sure to maintain professional communication of the activities in the organization. It increases employee loyalty towards the company.
When the employees are satisfied with their work and are loyal to the company, they will produce high-quality work and increase their performance efficiency. Henceforth, employee-employer communication is also important.
9. Goals
Every organization has certain goals to achieve, and they are equally divided among employees. To achieve these goals, having regular interactions between the employees becomes necessary. Cloud-hosted Phone Services can generate, record and store frequent interactions between employees virtually. This data can be accessed anytime and from anywhere, which helps employees stay updated with each other's work and focus on working collaboratively.
Attaining organizational goals is the utmost priority of any employee. They will have to facilitate clear communication to pass clear information to develop further.
10. Growth
Every company needs to grow consistently to survive and succeed. Growth is necessary, even if it is a startup company or a well-established brand. Effective communicators may indirectly contribute to the growth of the company. They can assist the firm in smoothening the flow of activities and operations.
When all the tasks of the management run smoothly without any disturbances, then the efficiency of it increases, eventually leading to growth. Henceforth, integrating advanced technologies like Cloud Telephony is considered essential for any company during its early stage.
CONCLUSION
Business communication is essential for any organization to function smoothly. Apart from education qualifications, companies now look for skilled employees who can develop the company's work environment and convert it into a productive one. Communication at the workplace is an important concept in both startups and established organizations.
Published: February 16th, 2023
Subscribe to Our Newsletter
Get monthly product and feature updates, the latest industry news, and more!
By submitting this form, you agree we may contact you in the manner described in our Privacy Policy.