7 Business Benefits of Using Cloud Video Conference Solutions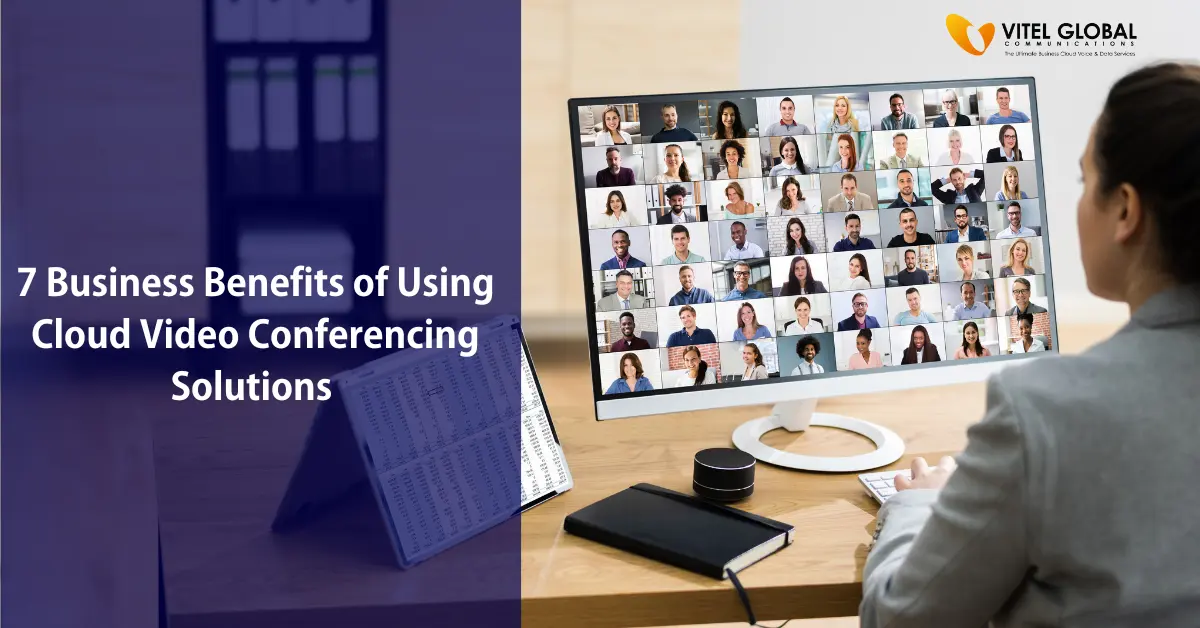 Today, video conference is more accessible than ever before. It's easier for businesses to start now because of lower technology costs and greater convenience. Many businesses realize how beneficial this technology is for their business by using it for meetings and presentations. Especially small-sized startups that need more office equipment or resources.
What is Video conferencing?
It is the technology of conducting a meeting where video and audio are transmitted. Cloud hd Video meeting is an increasingly popular part of business meetings because they can connect participants in distant locations without requiring vast amounts of travel.
It is a more advanced form of conference calling where video is also used. Participants may use audio only in a regular conference call (an essential distinction since screen-sharing tools provide two-way audio without a camera)
It requires a camera and microphone on each end of the call so the other participants can see and hear you. If higher-quality video and audio are desired, dedicated equipment must be used, and all participants must use high-speed internet connections.
Here are seven business benefits of using cloud-based video conferencing solutions, so you can make an informed decision before investing in an affordable business phone service.
1. Cloud collaborations with low cost
The cost of a quality video conference service is dropping. More companies than ever before are turning to videoconference services for use in the workplace. Using cloud collaboration tools and technology, an employer can easily offer employees the ability to hold meetings through the software. With this technology, small-to-medium businesses can easily offer their employees the opportunity to work remotely and still provide a quality service. However, using this technology requires working collaboratively across different geographic locations. It saves money on licensing costs and new hardware installation.
Employees who log into the network and see their co-workers can share ideas and discuss projects without travelling. It saves money, travel costs, and other expenses involved with travel. The business also saves money because employees don't need to be in a professional office space or tied to a desk all day. Several cloud collaboration tools are available to help employees get there.
Affordable Cloud Services
It has enabled businesses to access services at a lesser price. It's cheaper than placing a call via telecommunication lines, and there's no need to invest in expensive office equipment. Also, hiring technical support or maintenance personnel is unnecessary because you can do it yourself through the provider's website or app. Your business will find it inexpensive and more cost-effective.
It allows an employer to provide users with business-grade conferencing. Employees can access their video conference from any computer with access to the Internet. They do not have to be in the same office space as their co-worker. However, this method can be cost-prohibitive if a small business uses several employees.
2. Improvements in productivity
Generally, it is a more productive way of conducting business than other forms. It is mainly because all of the participants will be able to see, hear and interact with each other without having to worry about the distance between them. It can help improve your productivity by making it easier for you to contact people who are far away. You won't have any issue collaborating with colleagues or clients since it allows you to share your screen and create a virtual workspace. It gives everyone an equal opportunity to contribute while having the chance to ask questions and give their feedback through the conference call or webinar.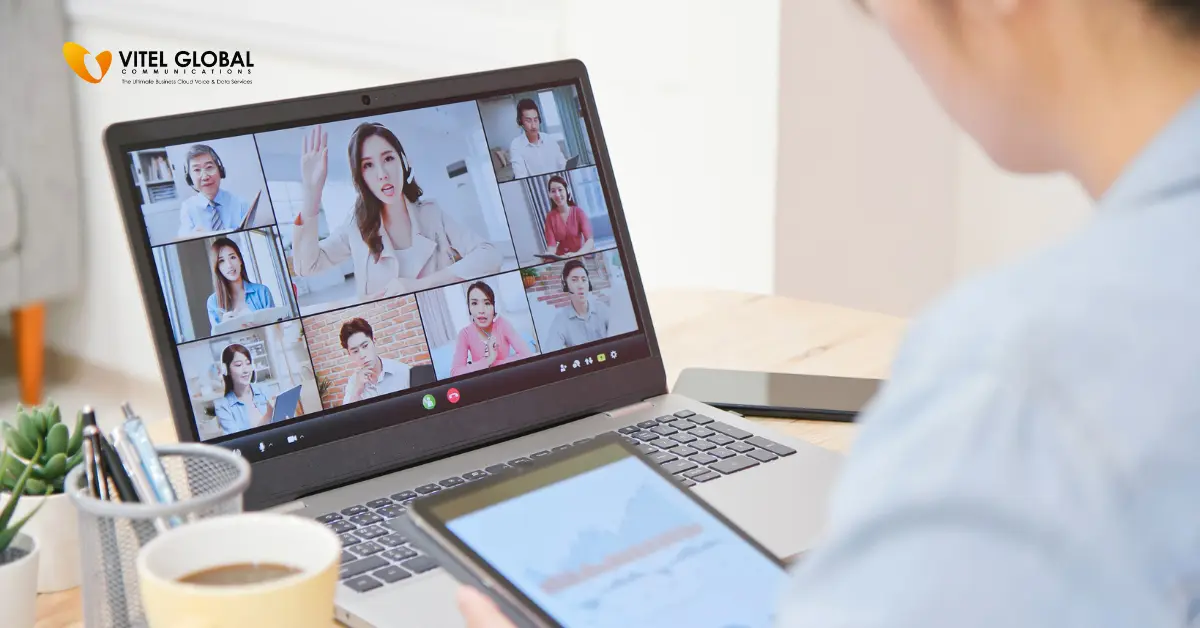 Enhancement of communication
Everyone is always in a hurry with something or somewhere. But when you are running out of time to communicate with your clients and colleagues. Virtual meetings remove any obstacles that we often face when trying to talk about our products or services in person. It helps us improve communication with customers and prospects while saving time, money, and resources.
3. User-friendly
The most significant advantage of using it is the ease of using it. You can access it right from the comfort of your home or office whenever you need to video conference with your colleagues or clients. It allows you to have remote meetings, collaborate on projects, and network across different time zones without hassle. Aside from that, there's no need to install additional cables in your office building because they can all be done online. You can log in from any device provided it's connected to the Internet, allowing you more mobility and flexibility when conducting business operations.
4. Wider audience
You can conduct meetings with people who are in different locations without having to be physically present. You can easily share your screen with people through a large display or projector. This way, you can communicate and interact with each other simultaneously while keeping track of your tasks and activities. It also allows you to reach a larger audience because the service is available on multiple platforms, such as computers, laptops, tablets, and mobile phones. You won't have any problem reaching out to many potential clients because it is accessible to everyone worldwide.
5. More secure
It is more secure than other modes because everything is done online. Sharing your private information with anyone else is unnecessary, and the online environment is safer. It's easier for you to get your identity protected from third parties because the only people who can access these services are registered users.
It encrypts all communications through a secured connection, ensuring that your data and conversations remain discreet. Your business can conduct meetings without worrying about being exposed in case someone listens in because all participants will remain anonymous.
6. Efficient and reliable
Most of the time, businesses have to attend face-to-face video conferences to be more productive. It increases material costs because your business has to invest in transportation and accommodation, not to mention the lost productivity. Everyone can access the services through a computer or mobile phone connected to the Internet, making it easier for people from different locations to attend meetings and events. It is a reliable service since it's supported and maintained by an experienced third-party provider, so you will not have any issues.
7. Time-efficient
Another advantage of cloud video conferencing is that it allows you to attend meetings or events without wasting time. You no longer have to travel to attend a business presentation or event. You can do your presentation or socialize with colleagues from your home or office. Also, it's more convenient because you can schedule conference calls and presentations. You don't need to wait for anything. It is much more suitable for today's generation.
Conclusion
Learning all the above benefits helps in giving your business a competitive edge. There is no need to set up expensive conference rooms.
It enhances employee retention. And helps to keep remote teams stay connected to the company. Get organized, stay productive, and reach your goals.