Education Anywhere: The Advantages of Video Conferencing in Learning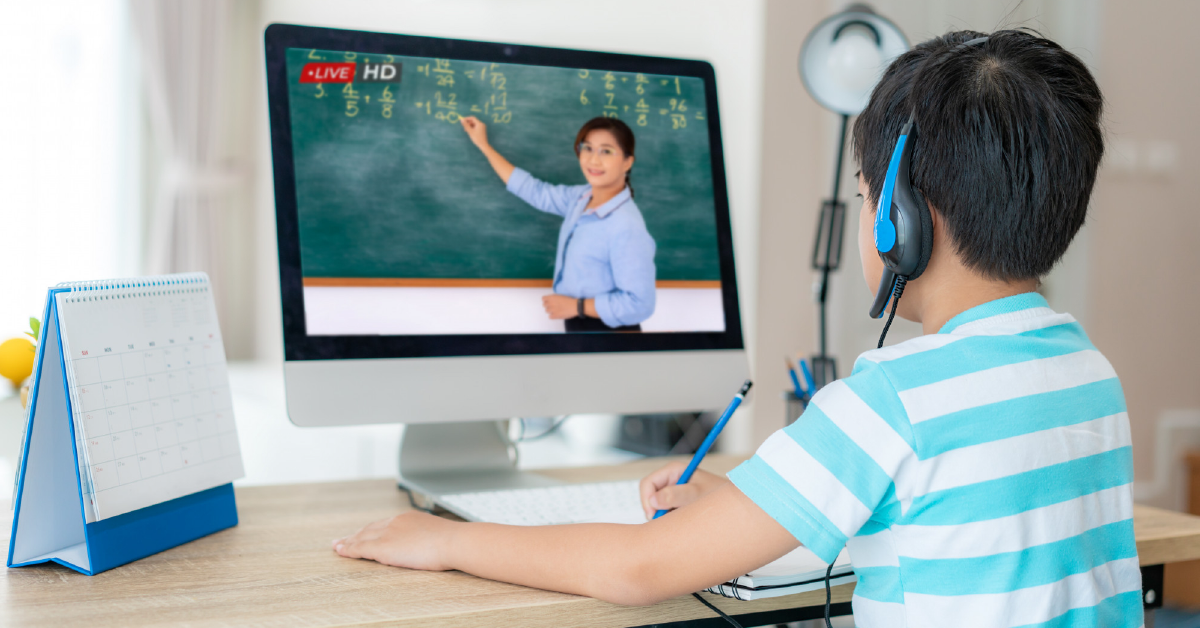 Reading Time:
3
minutes
Through the use of video conferencing in learning, the educational landscape has changed. As a result, conventional boundaries and restrictions are swiftly vanishing, and learning as a concept is evolving. Virtual conferencing is an essential component of this educational revolution. It is changing education by enabling the connection of students and educators from all over the world. The many benefits of using Remote conferencing for educational reasons, as well as how it helps corporations and institutions.
Advanced Ed-Tech
Virtual conferencing has become increasingly popular in education over the past few years. Sharing documents and information is made easier by this fast-evolving technology. In addition to facilitating real-time audio and video connections between people over the internet. Live video streaming has been used by many educators to teach and engage students in real-time events.
This makes it possible to connect professors and students who are in different places at the same time without requiring their physical presence. Remote conferencing comes with a share of its advantages. Through increased collaboration and face-to-face communication, video conferencing in learning creates new learning opportunities by enabling immediate feedback and participation.
What Flexibility Does Video Conferencing Offer to Both Students and Educators?
Video conferencing offers substantial flexibility to both students and educators, transforming the way education is delivered and received. Here are some key aspects of the flexibility it provides.
Flexible access to lectures and coursework
No physical classroom constraints
Diverse course options worldwide
Customized teaching for students
Collaboration and cross-cultural interaction
Education while working
Session recording available in digital learning services
How Online Learning is Transforming Education
The COVID-19 pandemic accelerated the adoption of video conferencing technologies in classrooms around the world. While virtual learning presents new challenges, video conferencing provides unique advantages that are revolutionizing education.
Connection Not Isolation
Remote learning can lead to social isolation, but video collaboration bridges gaps by fostering interaction. Students can engage with peers globally, making education accessible regardless of location. Breakout rooms enable small-group collaboration, facilitating meaningful discussions.
Experiential Learning
Video meetings allow students to connect with experts across industries, gaining exposure to diverse perspectives. Imagine learning about marine biology directly from researchers at an aquarium, or discussing poetry with award-winning authors. Field trips are now possible without leaving the classroom.
Active Participation
Seeing classmates and instructors fosters a human connection absent in text-based systems. Teachers can gauge engagement through visual cues, while tools like polls, quizzes and whiteboards promote active learning. Recording lessons also enables self-paced review.
Choose Smart
When selecting a video conferencing platform, prioritize usefulness, teacher control, collaboration capabilities, cross-platform compatibility, and accessibility. Look for built-in tools that enhance lectures, student engagement, and assessment.
The future is undoubtedly digital. While video learning presents new frontiers, it makes education boundaryless. With thoughtful implementation, video conferencing can enhance pedagogy and ignite students' passion for lifelong learning. The opportunities are endless in this digital classroom.
Choosing the Right Video Platform for Digital Learning
With countless video conferencing tools available, how can educators identify solutions tailored to academic needs? Prioritize these key capabilities:
User-Friendly Interface: Minimal training should be required, allowing students of all ages to easily join virtual sessions. Complex platforms lead to frustration, not collaboration.
Teacher Moderation Tools: Instructors must maintain control over virtual classrooms. Essential features include muting students, disabling video, and limiting screen-sharing abilities.
Collaborative Workspaces: Breakout rooms shared whiteboards, and screen sharing enable group projects that build teamwork skills.
Capturing & Sharing: Knowledge Recording lessons and discussions provides content for future review and exam preparation.
Accessibility & Inclusion: Look for platforms that comply with accessibility standards, include closed captioning, and translate across languages.
Assessment Capabilities: Integrated quiz apps, polls, and metrics help teachers gauge student progress and engagement.
Cross-device functionality: Support for major operating systems ensures students can join from their device of choice.
By carefully evaluating platforms against teaching-specific criteria, educators can find video conferencing solutions that engage 21st-century learners. The digital classroom brings exciting new possibilities.
Conclusion
Video conferencing is revolutionizing education. It removes geographic barriers, enabling immersive virtual field trips and connections with experts globally. Students stay engaged through interactive tools, peer collaboration, and self-paced lesson reviews. Though adopting new technology has challenges, the benefits are plentiful. Video conferencing brings learning within reach for all and equips students with essential digital skills. It redefines education, unlocking new approaches that engage and inspire. The classroom of the future will undoubtedly be a connected one.
Published: October 13th, 2023
Subscribe to Our Newsletter
Get monthly product and feature updates, the latest industry news, and more!
By submitting this form, you agree we may contact you in the manner described in our Privacy Policy.