Vitel Global Communication: Your Trusted Business Phone Service Provider in India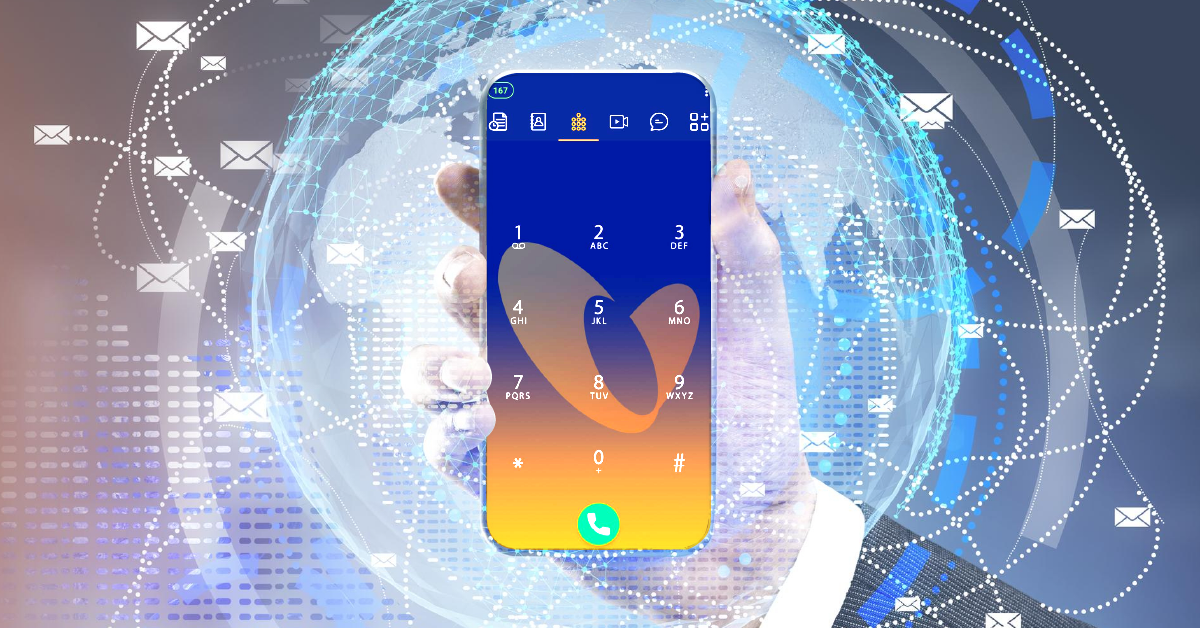 Reading Time:
6
minutes
As a leading business phone service provider in India, we specialize in delivering reliable and feature-rich communication solutions adapted to meet the v multiple needs of enterprises across the country. In the ever-evolving landscape of business, effective communication stands as a foundation of success. As India's company's ecosystem grows, the need for a reliable business phone service provider becomes increasingly essential. In this extensive blog, we will enter deep into the significance of a quality Vitel Global Communication service and explore why we are your go-to trusted partner in India for all your communication needs.
The Role of our Communication Service in Modern India
In a world where global and local enterprises coexist, a dedicated Vitel Global plays a pivotal role in shaping how companies connect with clients, partners, and customers. India, with its diverse and dynamic environment, requires strong and versatile communication solutions. Let's understand why the quality of this phone support is important for India.
Professionalism and Credibility
For any enterprise, maintaining a professional image is paramount. A dedicated service separates personal and calls, ensuring you present a consistent, polished appearance to your clients and partners. It eliminates the need to use unique phone numbers for organizational purposes, which can be unprofessional and disorganized. In addition, our business phone services ensure you never miss an important call with support like voicemail and call forwarding.
Enhancing Customer Service
Exceptional customer support starts with effective communication. When customers can easily reach your organization through a dedicated phone line, their queries and support requests can be addressed promptly. This leads to higher customer satisfaction, increased loyalty, and positive word-of-mouth, invaluable assets in today's competitive landscape.
Scalability for Growth
Businesses in India often experience rapid growth. Vitel Global service can quickly adapt to these changes. As your company expands, you can scale your communication infrastructure without much hassle. This scalability ensures that your establishment remains agile and responsive to the changing market dynamics.
Cost-Efficiency
Over time, it can prove to be a cost-effective solution. VoIP solutions in India with reasonable prices might help you cut expenses related to traditional phone lines and provide significant savings on international calls. In a price-conscious market like India, this can be a considerable advantage.
Why we are your Trusted Business Phone Service Provider in India?
With years of experience serving enterprises in India, we have a deep understanding of the unique challenges and opportunities presented by the Indian market. Our expertise allows us to tailor our solutions to meet your specific needs effectively.
Reliability and Security: We prioritize the security and reliability of your communications. Our infrastructure is designed to ensure consistent uptime, and we employ the latest security measures to protect your data and calls. With us, you can trust that your communication is in safe hands.
Feature-Rich Solutions: An array of features that can enhance your communication. From call forwarding and conferencing to voicemail and more, our supports are designed to meet the diverse requirements in India. We continually update and expand our facility offerings to stay ahead of the technological curve.
Exceptional Customer Support: As important as the support itself, we really think that offering first-rate customer assistance is equally important. Any problems or inquiries you may have can be quickly resolved by our committed support staff. We sincerely hope that using our offers will go quickly and without any issues for you.
Affordable Pricing: We understand that cost-effectiveness is a critical factor for enterprises in India. Our pricing plans are designed to be competitive and provide you with excellent value for your investment. We want you to achieve your communication goals without straining your budget.
Customized Solutions: Every company is different, and there isn't one answer that works for everyone. Together, we identify your unique communication requirements and create a solution that supports your aims and objectives. You receive precisely what you need with our tailored approach to succeed in the Indian market.
Our Commitment to Your Success
By choosing us as your business phone service provider in India, you are taking a step towards transforming your organization's communication. Whether you are a small startup looking to establish a professional image or an established enterprise seeking to enhance your customer support, we have the expertise and solutions to meet your requirements.
Your success is our top priority, and we are here to support your firm growth every step of the way. Don't compromise on your communication needs. Contact us today to discover how we can elevate your organization through our reliable and feature-rich phone.
Our Comprehensive Business Phone Service Solutions
We take pride in offering a comprehensive suite of our Vitel Global solutions tuned to the diverse needs of India. Here's a closer look at some of the key supports we provide.
VoIP Phone Systems
Voice over Internet Protocol (VoIP) technology is a game-changer for enterprises in India. It enables you to make voice calls over the Internet, offering significant cost savings compared to traditional landlines. Our VoIP phone services are designed to provide crystal-clear voice quality, and they come with various features such as call forwarding, auto-attendants, and conferencing.
Virtual Phone Numbers
Virtual telephone numbers are an excellent way to establish a local presence in different regions of India or even internationally. With virtual numbers, you can receive calls from local customers, giving them a sense of familiarity and trust. It is beneficial for enterprises that want to expand their reach without establishing physical offices in multiple locations.
Cloud-Based PBX Systems
Our cloud-based Private Branch Exchange (PBX) systems offer an advanced and flexible solution for managing internal and external communications. With a cloud-based PBX, you can access features such as call routing, voicemail, and call analytics from anywhere with an internet connection.
Conference Calling Solutions
In today's global business environment, conference calling is a necessity. We offer robust conference calling solutions that allow you to connect with clients, partners, and remote team members effortlessly. Conduct meetings, webinars, and training sessions with ease, and enjoy high-quality audio and video conferencing.
Call Center Solutions
If you run a customer support or sales call centre in India, our call centre solutions are designed to optimize your operations. You can benefit from automatic call distribution, call recording, and real-time analytics to improve your call centre's efficiency and customer support.
Benefits of Our Vitel Global Communication Services
As your enterprise grows, our solutions can quickly adapt to your changing needs. A plethora of options is available, each offering unique features and benefits tailored to various business needs. You can add or remove features and support as required, ensuring that your communication infrastructure scales with your profits.
Geographic Flexibility
Our services provide geographic flexibility, allowing you to establish a presence in different regions of India or globally. With virtual numbers, you can create a local presence even if your business is headquartered in a different location.
Cost Savings
The cost savings offered by our VoIP systems can be substantial. Your telephone costs might greatly decrease, particularly for long-distance and international calls. This cost efficiency is particularly advantageous when operating on tight budgets.
Business Continuity
Our cloud-based phone system ensures continuity, even in the face of unexpected events. With features like call forwarding and remote access, you can maintain your operations, whether you're in the office or working remotely.
Enhanced Productivity
Our feature-rich solutions are designed to enhance productivity. With call routing, voicemail, and conferencing capabilities, your team can communicate more efficiently, leading to increased productivity and improved customer support.
Our Commitment to Data Security
We recognize the significance of data security, especially during the current digital era. As your trusted cloud phone service provider, we take comprehensive measures to protect your sensitive information. Here are some of the steps we take to ensure the security of your data.
Data Encryption
All communication data, including voice calls and text messages, are encrypting to safeguard against unauthorized access.
Secure Data Centres
Our data centres have state-of-the-art security measures to protect against physical threats.
Compliance with Regulations
We comply with all relevant data protection and privacy regulations in India to ensure your data remains safe and confidential.
Redundancy and Backups
Our infrastructure is designed with redundancy and regular backups to prevent data loss in case of unexpected events.
Monitoring and Auditing
We continuously monitor our systems for potential security threats and conduct regular security audits to identify and address vulnerabilities.
The Future of Business Communication in India
As we look ahead, the communication landscape in India is ready for significant transformation. Let's evaluate our vision for corporate communication in India going forward.
Greater Integration of Digital Tools
Strat-ups in India will increasingly integrate digital communication tools into their operations. It includes using unified communication platforms that combine voice, video, and messaging to enhance collaboration and customer support.
Emphasis on Data Analytics
Startups will place a stronger emphasis on data analytics to gain insights into customer behavior and communication patterns. This data-driven approach will help them make informed decisions and refine communication strategies.
The Rise of AI and Automation
Artificial intelligence (AI) and automation will play a more significant role in communication. Chatbots and virtual assistants will handle routine customer queries, allowing human agents to focus on more complex tasks.
Enhanced Security Measures
With the increasing importance of data security, organizations will invest more in securing their communication channels. Encryption and multi-factor authentication will become standard practices.
Hybrid Work Models
Hybrid work models, where employees work in the office and remotely, will continue to grow in popularity. It will drive the need for flexible Office phone solutions that support remote work and collaboration.
The Development of Internet Services and E-Commerce
The e-commerce and online sectors in India will continue to expand. It will lead to a greater demand for telephone offers that can handle high call volumes and provide excellent customer service.
For All of Your Business Communication Needs, Contact Us
We are not just a cloud phone service provider; to know even more about why we are your trusted business phone service provider in India visit our website and book a free live demo with us. Our commitment to your success, combined with our extensive experience and feature-rich solutions, makes us the ideal choice for enterprises.
Published: November 16th, 2023
Subscribe to Our Newsletter
Get monthly product and feature updates, the latest industry news, and more!
By submitting this form, you agree we may contact you in the manner described in our Privacy Policy.