AI-Driven Cloud Telephony: A New Era of Intelligent Communication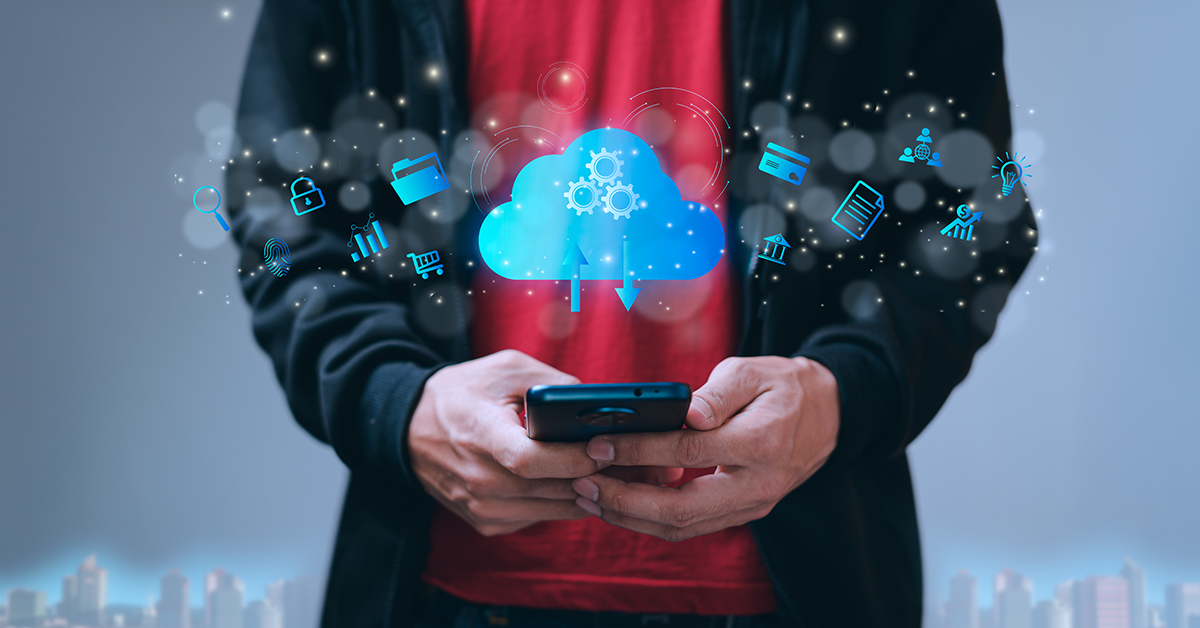 Reading Time: 4 minutes
AI-driven cloud telephony has revolutionized communication and impacted the provider's services. The scenario changes when a connection is developed with a cloud-based setup and AI.
What does the phrase AI-Driven Cloud Technology mean?
Business phone system involves AI features with the help of cloud telephone driven by AI. To do this, artificial intelligence technology must simplify and improve online communication.
In other words, a cloud phone system also refers to transferring communication and voice services through the cloud, eliminating the need for traditional phone systems.
With the help of AI technologies, AI-driven cloud telephony improves voice recognition technology, making it more productive, intellectual, and accessible.
Advantages Offered by AI-Driven Cloud Technologies 
AI-driven cloud telephony is introducing a new era of intelligent communication with several benefits. Businesses and individuals may communicate more efficiently through cloud-based telephony and artificial intelligence, enhancing overall operational excellence and increasing customer happiness.
The following are some major advantages:
An improved Customer Experience
With the help of virtual telephony with AI, businesses can provide contextually relevant and tailored conversations. In AI-driven cloud telephony, a virtual phone number can be used to hide your customer's identity, record calls and keep them in one place, and make phone calls using an internet service. Customer satisfaction rises when chatbots and virtual assistants effectively handle common queries, instructions, and issues.
Routing Calls Automatically
In order to direct calls to the most suitable agent or department, taking into account context and client history, artificial intelligence (AI) algorithms are employed to search caller data. It reduces call transfer wait times, eliminates frustration, and enhances the client experience.
Data-Driven Insights
Cloud-based telephony with AI capabilities records and examines enormous amounts of data about customer interactions. Businesses can learn important information about customer preferences, behaviours, and pain points to help them make wise decisions.
Integration across Multiple Channels
VoIP with artificial intelligence offers a consistent user experience across voice calls, SMS, email, and other communication channels. The preferred channel for customer interaction is available.
Permanent Accessibility
Systems with Conversational AI can operate around the clock, ensuring customer requests and inquiries are always answered, even after regular business hours. This accessibility raises customer comfort and responsiveness.
Enhancing Remote Work
With the help of AI-driven cloud telephony, agents can accept calls and respond to inquiries from any location, facilitating remote work. Increased productivity and worker satisfaction are benefits of this flexibility.
Instantaneous Insights and Feedback
Artificial intelligence (AI) systems provide real-time insights into call metrics, customer sentiment, and agent performance. It permits businesses to alter and improve their communication strategies immediately.
What are the Challenges of AI-Driven Cloud Telephony?
While it has many benefits, businesses must overcome challenges to utilize this complete technology. The following are the challenges of AI-driven business phones:
Information Security and Privacy
Data security and privacy risks arise when processing sensitive client information and call data. Businesses must ensure that their AI systems abide by data protection laws and put strong security measures in place to prevent illegal access and data breaches.
Bias in AI Algorithms
Biases present in training data may unintentionally be learned by AI algorithms, resulting in some people's or groups' unfair or discriminatory treatment. Biased AI responses can hurt relationships and reputations, which is especially concerning in customer interactions.
AI Ethics
AI-powered IP telephony systems must be created and applied ethically. It entails refraining from discriminatory actions, upholding openness regarding the AI's communication strategy, and ensuring that AI judgments are consistent with human values and intentions.
The Level of AI Responses
AI-generated responses can range in quality. While AI can effectively handle routine questions, complex or subtle questions might still need human intervention. Businesses must overcome the challenge of ensuring reliable and consistent AI responses.
Customer Acceptance
Some clients might favour speaking with human representatives over AI-driven machines. To meet the diverse needs of customers, businesses must strike the right balance between automation and human interaction.
Integration Obstacles
Integrating artificial intelligence and VoIP telephony into current workflows and systems can be challenging. It takes careful planning and execution to guarantee a seamless integration that offers a unified and cohesive customer experience.
Regulatory Compliance
Different data protection and telecommunications rules apply depending on the region and industry. These rules are difficult to understand and access, and AI-powered VoIP telephony systems must adhere to them.
Training and Maintenance
Models must receive daily updates and training to maintain accuracy. To ensure that AI algorithms perform at their best, businesses must devote resources to monitoring and optimizing them.
Consistency and Downtime
Cloud-based systems are regularly experiencing device outages and downtime. A robust infrastructure is needed to assure constant availability and dependability when depending on AI-driven cloud telephony.
Transparency and Accountability
In order to build trust with stakeholders and customers, one must understand how AI systems make decisions. However, some AI models, such as deep neural networks, can take time to understand. Companies need to simplify AI systems and make them easier to understand.
Summing Up
Artificial intelligence and cloud computing can completely change how business is conducted. Call center support also has much potential, including the capacity to streamline almost all customer interactions and better understand callers and their expectations. Your customers' and agents' experiences will both be enhanced by this.
Better experiences boost customer confidence and your business's bottom line. Your support team uses less money, is more effective, and has more time and resources. Because of this, investing in a cloud phone system with AI capabilities will help your company expand. So, the best option is to collaborate with a service provider that provides cutting-edge cloud-based communication solutions that satisfy your requirements. 
Regarding cloud telephony, Vitel Global is the only option you should consider. Vitel Global Communication offers business cloud phone services with capabilities like multi-channel communication, CRM integration, AI-powered workflows, and more. Using our telephony services, you can constantly stay engaged and competitive in business.
Published: August 30th, 2023