Customer-Centric Strategies: Driving Business Success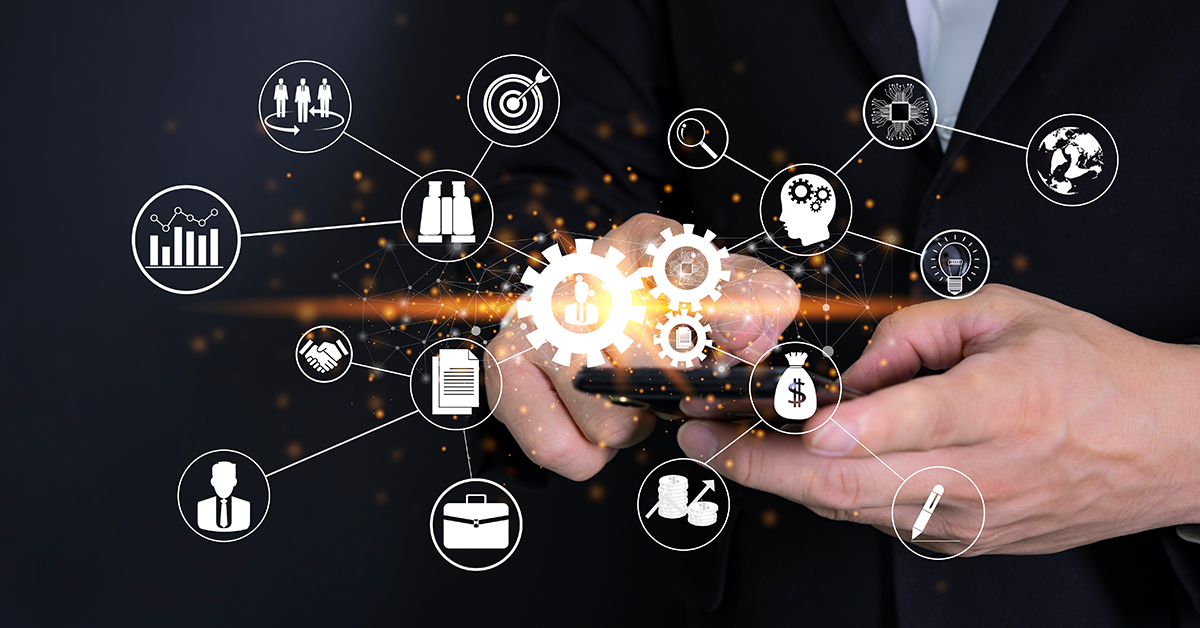 Reading Time:
4
minutes
Customer-centricity is no longer just a trendy phrase but a key factor in success. Businesses that prioritize their client's requirements, preferences, and happiness prosper and set the bar for excellence in their fields. This blog will discuss customer-centric strategies and how they may help your company succeed.
A Customer-Centric Business Strategy: What Exactly Is It?
A customer-centric business growth strategy refers to moving away from product-centricity and placing your customers' requirements at the center of your organization's goals. The essence of customer-centricity is putting the client at the center of all business processes. It entails customizing goods, services, and interactions to satisfy consumers' requirements and expectations. Additionally, the customer-centric strategy entails integrating a thorough grasp of the customer experience into all business operations, from marketing initiatives and the sales funnel through customer support and product development.
New technology and consumer behavior drive companies to become or develop customer-centric organizations in this constantly evolving digital arena. Each modification must occur quickly and must live up to user expectations.
Why is Customer Centricity Important for Business Success?
Customer centricity is essential for company success since it increases customer happiness and loyalty while also boosting revenue growth, cutting costs, and assisting companies in remaining competitive and inventive in their particular sectors. Businesses must strategically prioritize the needs and preferences of their customers if they want to expand and succeed.
Customer-centricity is crucial for corporate success for several reasons, including:
Customer Satisfaction
Customer satisfaction is increased when businesses put the wants and preferences of their customers first. It enables them to provide goods, services, and experiences that align with their clients' desires. As a result, customer satisfaction levels rise, increasing the likelihood that customers will return and spread the good word about the business.
Customer Loyalty
Customers are more likely to stick loyalty to a brand when they feel valued and understood. Customers loyal to a business make more purchases and are less likely to switch to a competitor, which lowers customer turnover.
Revenue Growth
Loyal and satisfied customers are more inclined to purchase and repeat previous purchases. As a result, the company has more prospects for expansion and more revenue.
Reduced Marketing Costs
Personalized marketing strategies and tailored campaigns are frequently used in customer-centricity. Businesses can minimize marketing waste by concentrating on the most relevant audiences when they deeply understand their target market, which results in lower advertising and marketing costs.
Innovation
Customer-centric strategies urge organizations to seek customer input and insights, fostering innovation. This input can spur innovation by assisting businesses in spotting new potential for goods or services and streamlining their current products and services to suit better client wants.
Competitive Advantage
Companies that promote client-centricity can stand out in crowded markets by offering exceptional customer experiences. It could give them a competitive advantage and make it harder for rivals to duplicate their success.
Brand Reputation
Companies with positive brand reputations prioritize customer satisfaction and cultivate strong bonds with their clientele. A good reputation can help the business look better in the public eye and draw in new partners and clients.
Referrals from Consumers
Happy customers are more motivated to recommend trustworthy companies to their friends, relatives, and coworkers. Referrals from friends and family can increase sales at a cheaper cost per acquisition and are frequently more effective than conventional marketing strategies.
Next-Generation Communication: Exploring Cloud Telephony in India
Reduced Customer Service Costs
Businesses can lower the number of customer complaints and support requests when they proactively respond to customer wants and challenges. It reduces the cost of providing customer assistance.
Long-Term Viability
A customer-centric strategy develops long-term client relationships essential for a company's survival and success. It lessens the possibility of fading into obscurity or losing market share over time.
Customer-Centric Strategies for Business Success
Here are some tactics that will enable you to stay on top of trends and, more importantly, to outperform your competitors.
Personalization
Personalization is a tenet of the customer-centric approach. You may create a unique and unforgettable experience by adjusting your offers to suit specific customers. Think about the big names in e-commerce like Amazon, who employ algorithms to suggest things based on a customer's browsing and purchase history. Customer relationships are strengthened as a result of such personalization, which also increases revenue.
Data-Driven Insights
Data is your most valuable asset for comprehending and addressing client needs. Data on a customer's preferences, behaviours, and pain points can be collected and analyzed. Using these insights, you may decide wisely on product development, marketing initiatives, and customer service enhancements.
Feedback and Communication
An informational treasure trove is customer feedback. Customers should be encouraged to voice their opinions, objections, and recommendations. Respond to their worries while paying attention. You can convert dissatisfied clients into ardent supporters by resolving problems quickly and openly.
Employee Engagement
Employees who are engaged and motivated are the foundation of every customer-centric company. When your employees share the customer-centric vision, they provide superior service and favourably represent your business. To promote a customer-centric culture, invest in programs for training, empowerment, and recognition.
Implementing Customer-Centric Strategies
Are you prepared to adopt customer-centricity in your company? Here is a detailed instruction:
Describe your Clients: Establish your target market and develop thorough consumer personas.
Collect Information: Compile information about customers' preferences, habits, and weak points.
Map Customer Journeys: Understand the route your consumers take from awareness to purchase and beyond by mapping out their customer journeys.
Personalize Interactions: To make products, services, and marketing initiatives more effective, use consumer insights and data.
Empower Employees: Train and inspire your personnel to deliver excellent customer service by empowering them.
Collect Feedback: Establish feedback channels and respond to client recommendations and issues.
Conclusion
Customer-centricity is a requirement in a cutthroat corporate environment. Utilizing personalized customer-centric techniques will help you forge closer bonds with your clients, enhance brand recognition, and propel your company forward. Remember that understanding, fulfilling, and exceeding customer expectations requires continual dedication. Your company will thrive in the age of the empowered customer if you adopt a customer-centric mindset.
Published: October 2nd, 2023
Subscribe to Our Newsletter
Get monthly product and feature updates, the latest industry news, and more!
By submitting this form, you agree we may contact you in the manner described in our Privacy Policy.