How Effective Is VoIP When Coming To Communication Services?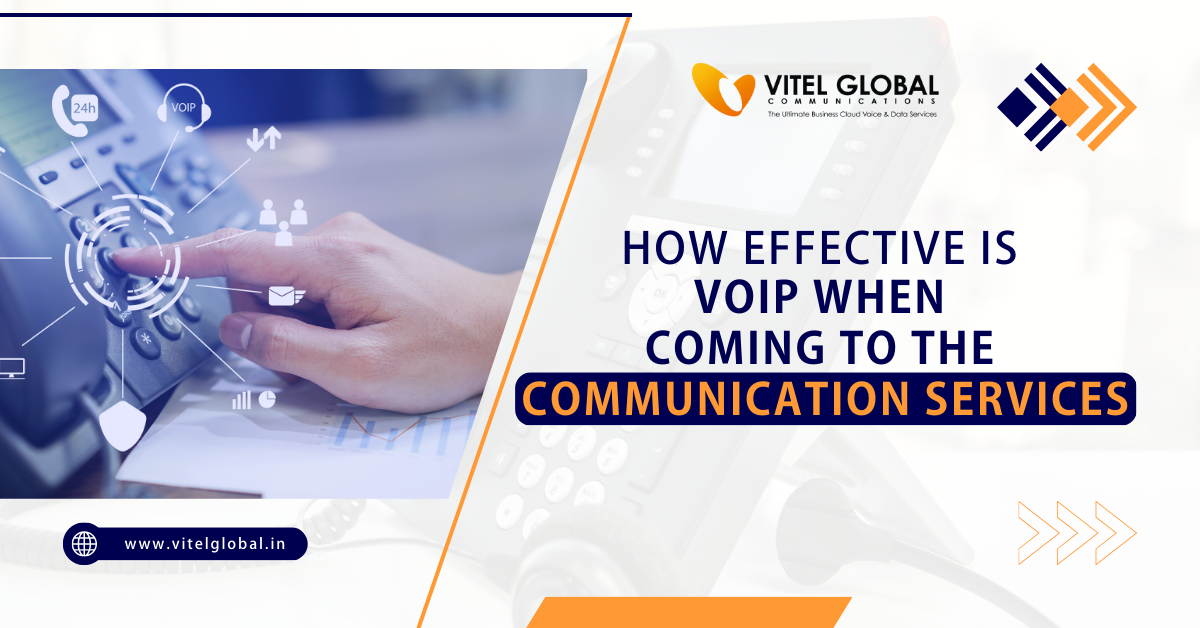 Reading Time:
4
minutes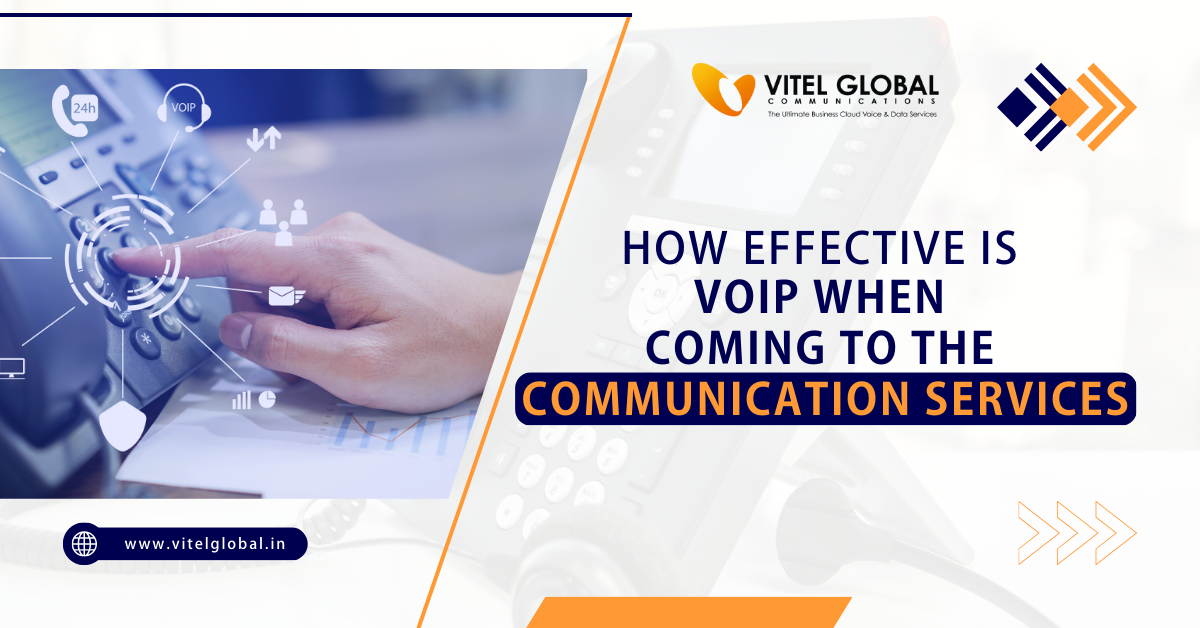 Introduction:
Business communication facilitates many operations in any organization. Companies are also looking for effective communication services that can professionally convey and represent the company. Communication skills are considered one of the major assets of any individual, and they also increase the candidates' opportunities.
In many companies, inbound and outbound calls daily play an important role. Many employees are assigned to answer these calls manually and handle the related operations. It can result in heavy costs and time-consuming activities in the organization.
Business VoIP communication can improve every aspect of the company. It can deal with increasing employee engagement to deliver the best quality work. It also significantly increases customer relationships through several features which guide the company toward growth. To facilitate easy communication around, companies are now using virtual communications.
Virtual Communications:
In this digital world, everything is available online virtually. Now we have solutions for business communication through virtual tools like business phone services, unified communications, and many more. This new technological advancement is adopted by many companies irrespective of their company profiles.
It suits all businesses irrespective of their team size. The features offered by these tools can add much value to the company's growth. Unlike earlier times, companies are now focusing on employee engagement to increase the quality of work. Business strategies are also changing constantly, and companies must adapt to these trends.
Business Phone Services:
It offers several features for advanced calling, like call conferencing, call forwarding, call recording, call monitoring, and call flip, which facilitate easy communication for all the employees in an organization. These features help employees to connect flexibly, irrespective of their geographic boundaries.
These services are very popular in the business industry as they are distinguished from regular landline phones. These phones are suitable for any business without the consideration of their field. They are very affordable and reduce the expenditure of a company.
How Are Effective Business Phone Services?
Business phone services majorly deal with the communication part of an organization. Unlike our regular household services, professional employees receive thousands of daily calls. Business phone services play a major role in managing these inbound and outbound calls efficiently without burdening the employees.
There are several aspects where these phone solutions can make a notable contribution to a business. When a company develops its fields and aspects, it can influence the overall development positively.
Growth in Data Analytics:
As a part of marketing strategies, many companies prefer to track their monthly campaign analysis and other details for the betterment of their organization. Companies no longer believe in making random decisions and, henceforth, choose to have a well-prepared marketing strategy or a campaign.
It is crucial for companies to frequently analyze their performances and make decisions according to them. Understanding previous performances will give a detailed report about the benefits or mistakes that happened and allow us to rectify the same for future purposes.
How to Analyze?
The most important feature that contributes to analyzing trends is the features of call recording, call logs, and call history. These are some of the main features of business phone services that an organization's employees highly utilize.
Using these features will not let any third party access the stored information. The access remains within the organization.
As employees handle inbound and outbound calls daily, they must track them. They can refer to the call recordings whenever necessary to make worthy decisions. These phone solutions also support features like call timings, call duration, caller ID, and many more. Using these features, tracking the performances is not a big deal for employees.
Data Management:
Analyzing the collected data will result in better decisions and smoothening of the operations in the organization. It improves employee productivity, but data management contributes to customer relationships. Most employees who handle customer calls daily are supposed to manage the data daily.
There will be several scenarios where they receive calls from customers regarding concerns, queries, complaints, and feedback. These calls should be treated according to priority, and actions should be taken as early as possible. For the employees to manage these calls accordingly, they can use these services.
Managing appointments or direct customer orders is also a part of employee activities in a few companies. Employees prefer using business phone services to constantly stay connected with the customers and to send them regular updates about their concerns as communication becomes much simpler and easier.
Notifications and Alerts:
Sending notifications is an efficient method to communicate with customers and clients effectively. Using business phone services, employees can collect data about their target audience and customers through call recordings or other platforms and store it in particular dashboards.
Many companies also prefer to integrate CRM services with their existing business phone services to get access to individual dashboards. These dashboards can be customized according to the employees or the segment of customers. The employees can store collected information here and set reminders.
They can send frequent notifications reminding their customers about their services or alerts about their new launches. With this feature, they can bond personally with the customers, which will eventually lead to customer loyalty and build trust. Henceforth, this feature also adds up to effectively increasing the communication of the business.
Multi-Tasking:
Communication services facilitate easy multi-tasking in the organization. Employees who communicate regularly can collaborate and complete all the work easily. They can together share the burden of work and achieve organizational goals in the promised time.
People can host meetings, group discussions, and other events using business phone services. These meetings ensure to delivery of regular updates on work Group discussions can contribute to creating new and effective ideas for the betterment of the organization.
Conclusion:
Communication is vital for any organization to succeed in the long term. Proper organizational communication facilitation can simplify many tasks and assist growth and development. Business phone services can provide a competitive market advantage to every company by offering several features that increase the organization's effectiveness.
Published: February 21st, 2023
Subscribe to Our Newsletter
Get monthly product and feature updates, the latest industry news, and more!
By submitting this form, you agree we may contact you in the manner described in our Privacy Policy.