7 Must-Know Leadership Tips for the Day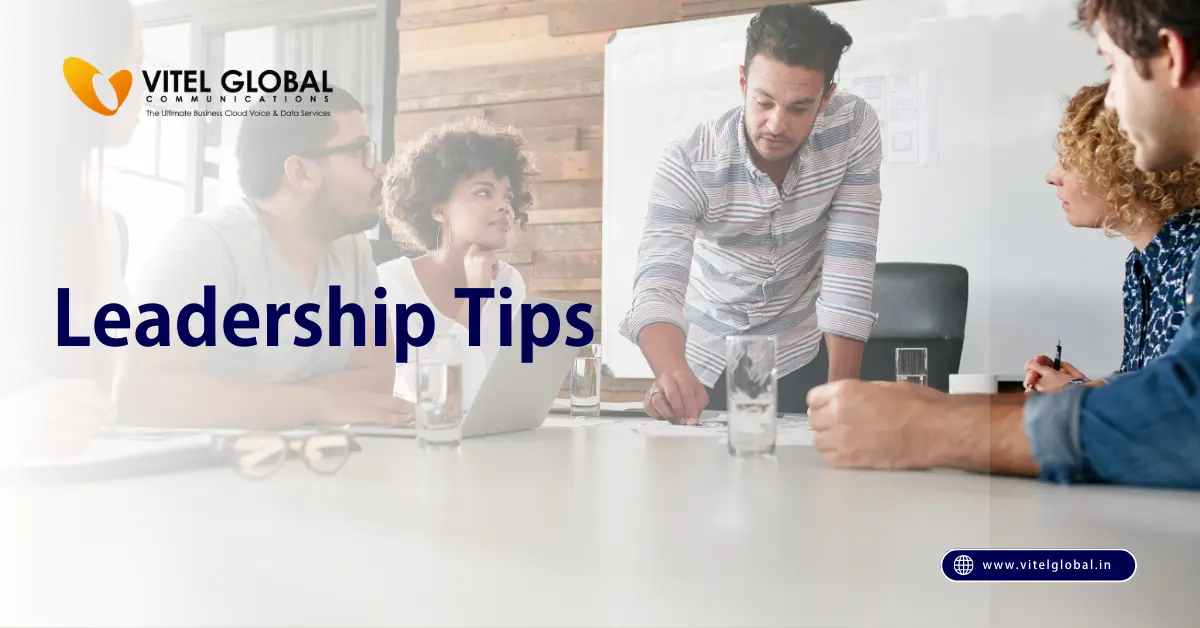 Leadership skills play a vital role in our personal and professional lives. Considering leadership skills is significant in every organization. In today's world, companies no longer prefer candidates with just academic achievements; they try to select people who can impact the organization by positively influencing the people around them.
Ensuring all employees contribute their best by working collaboratively to achieve their objectives is important. In that case, having leaders who can provide a smooth flow of operations in the firm can make achieving targets possible within the time.
What Is Leadership?
Although this is a term we are all familiar with for ages, many people still need clarification on leadership with authority. Leadership skills are traits that a person has/should inculcate within themselves. These traits help individuals stay motivated and dedicated to their work and influence their team members to stay motivated.
We cannot learn Leadership traits directly from textbooks or courses; they should be adapted based on practical experiences. People should adopt these qualities and practice them until they become a part of their lifestyle. In professional and personal lives, it is necessary to implement these techniques and traits for better results.
Why Is Leadership Important?
Leadership traits are necessary for more than just seeking jobs. People need to value these skills as they also impact their personal growth. Everyone focuses on growth and development in their personal and professional lives. Developing the qualities of a leader will help them put forward their opinions and views strongly and reduce several conflicts or misunderstandings. Henceforth, people must develop a leader's habits and live confidently.
What are the Benefits of Leadership? 
Adapting to these traits has its level of benefits. Here are a few reasons why companies always look out for professionals possessing leadership skills:
Task Allocation
Every firm has multiple employees handling multiple tasks. It is a known fact that all employees are different from each other and possess distinct sets of skills and interests. A leader must consider employees' interests and backgrounds before assigning tasks. It will simplify employees' jobs and contribute to delivering high-quality output.
Motivated Employees
One of the primary tasks of a leader is to constantly motivate his employees and keep them interested in their work. If a leader does his job perfectly, it will help control all the employees productively engaged in the work. As an end goal, reaching the organizational goals becomes easier within the promised deadlines.
Peace and Harmony
The work environment of a company matters a lot in determining employee productivity. Employees need to stay in a place where they are valued and heard. A leader should consider this fact and try to maintain a peaceful work environment where all the employees are connected. Trying to reduce conflicts and encouraging peace in the workplace should be prioritized.
7 Tips to Be Great Leaders
There is no ultimate guide to being a good leader, but here are a few tips collected from the success stories of other leaders that might guide you to excel at your position:
1. Listening Skills
In an organization, every employee needs to be valued and heard. Under any circumstance, if the employees do not feel valued, their disappointment might lead to decreased quality of outputs. To ensure that, the leaders should be incredibly open-minded. They should consider all their employees' concerns, queries, and complaints and take immediate action.
2. Effective Communication Skills 
A leader of a team or department must know the Importance of Communication in the Workplace which helps them in representing their team in front of the entire organization. The leader needs to be an effective communicator, even to pass down messages without misunderstandings. The leader should ensure that every task assigned is communicated clearly to the employees, leaving no leaf unturned.
3. Accountability
Another principal factor of leadership skills is accountability. A leader should be accountable for himself and the team. They should be transparent with the organization and with the team as well. Once a leader undertakes certain tasks, it is important to keep giving updates and complete them successfully with the help of his team.
4. Responsibility
Taking responsibility for the team and their actions are necessary. Leaders should be responsible for every activity happening in their group. One of their key duties is to do justice to all their responsibilities. Along with completing their regular day-to-day tasks, leaders should also focus on a few additional functions while maintaining a team.
5. Decision Making
There might be several situations a leader will come across in their career where they have to make spot decisions and important decisions. In such cases, a leader should have the analytical skills to make less regretful decisions. After making a decision, the whole team will bear the consequences of this decision.
6. Organizational Objectives 
Every individual department will have certain goals and targets set for themselves. The leader must attain those goals and objectives with the team's support. The leader should ensure that the team is cooperative and collaborative. Choosing efficient employees and effective collaboration solutions and training the employees to work accordingly will help simplify the process.
7. Guidance and Growth 
The world's best leaders also support the fact that leaders are those who create an environment for them and their teams to grow consistently. True leaders will observe their team, work, contribution, and everything. Recognizing and rewarding employees' work will be a successful motivation factor for every employee to deliver better.
How to Practice Leadership Tips?  
Any new habit might take much work to start. There are several challenges one might encounter in the process of being a better leader. One of the common concerns people express is situations and work environments that need to provide opportunities. In such cases, constantly finding opportunities to display your leadership skills and talents is important.
For anybody who wants to develop these skills as they grow, one of the main mottos they need to follow is practice. Gaining knowledge is never enough; putting this knowledge to the best use wherever required is where the skills pay off. Here is what you can do:
Set a Role Model:
Every one of us might have come across some great leaders in our lives. If not personally, many stories of successful leaders are available online. Please review them and get to know their attitude and working style personally. Adapt to that kind of leadership trait.
Identify Situations  
Try being observant every day in your organization and identify situations where you feel a lack of leadership is visible. Make a list of cases where you can take the initiative and display your leadership skills, which will also benefit you.
Take Initiatives  
In every situation you find troublesome, try to produce a correct solution. Every time you fail, look for an alternative solution with equivalent results. Use your skills and implement solutions that are of utmost benefit.
Practice the Traits  
Understanding the traits and gaining knowledge is never enough. Practicing all these traits is particularly important to make it a habit. You learn many things practically than just theoretically. Consider all the situations where you can portray your skills and use them.
Make Them a Habit
It is significant to make leadership skills a part of your lifestyle. Taking the initiative, leading operations, and practicing the traits will inculcate this habit professionally. Over time, it will help you master the art of leadership.
Conclusion  
In today's generation, developing leadership skills is incredibly significant for anyone to grow professionally and personally. , Some tips and tricks might help you to create these traits and go forward. Mastering these tricks and tips will eventually help you become a successful leader and kickstart your career effectively.