What is Enterprise?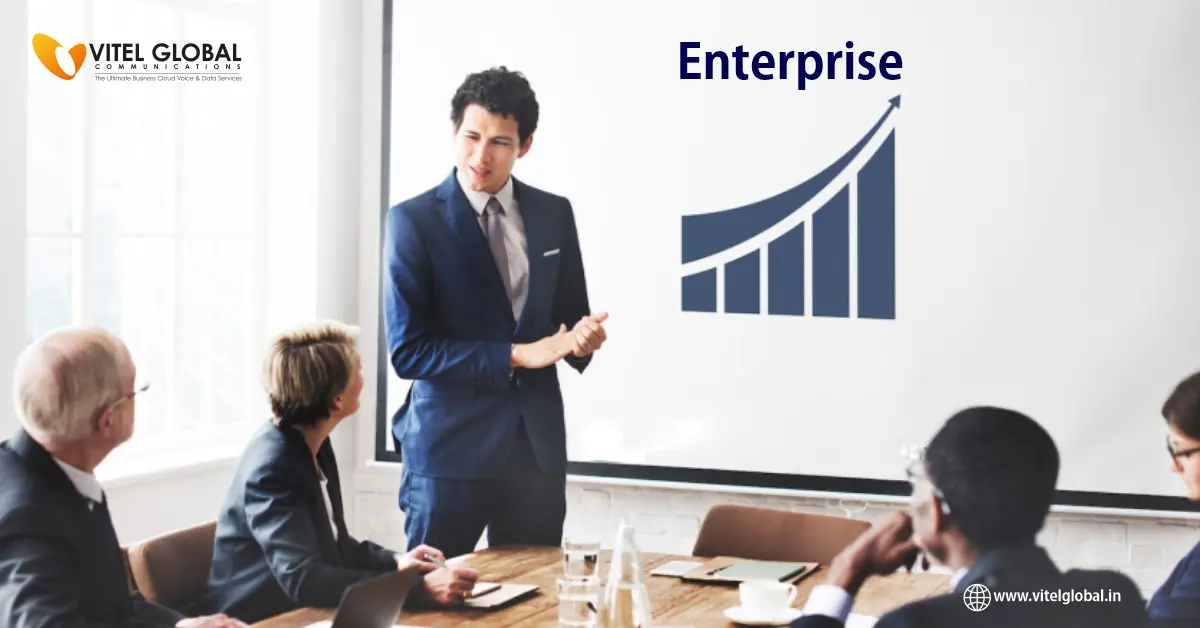 Reading Time: 4 minutes
An enterprise is commonly called an organization or a company. Despite this, the word Enterprise is generally referred to entrepreneurial people who venture to attain success.
Types of Enterprise
Below are some common types of enterprises we generally come across.
Sole Proprietorship: 
Only a single person runs an enterprise. All the capital belongs to the same individual, he will be responsible for any profit or loss that results from the business operations. There is no distinction between the owner and the firm legally. The income obtained from the business is considered the individual's personal income. Though we do not recommend this, a sole proprietor can merge his personal and business assets if needed.
Business Corporation:
There are multiple individuals operating a profit entity. Corporations are generally a collaboration of multiple people with different percentages of capital investments. Mostly, corporations are subject to lawsuits.
Under the vision of the judiciary system, a business corporation is similar to an individual. It can borrow, take loans, sue, be sued, pay taxes or hire employees. Also, some business corporations have their own assets too. For this reason, corporations are called "legal persons". 
Corporations generally have a shared goal and they do not always work to make profits out of their services. Unlike a sole proprietorship, a corporation is a different entity from its owners and the shareholders do not take any personal responsibility for the company's debts. 
Partnership:
A partnership is similar to a corporation that contains 2 or more individuals who share the ownership. It does not have its own distinct legal entity. A partnership firm starts with a clear motive to share profits. For this to be carried out, a partnership business strictly needs a business contract.
How can you Set-up an Enterprise?
Establishing an enterprise/company has a few basic steps or consider them as stages to perform it better. Any business idea is to produce a product or a service to gain profit. For that to move on progressively, it is required to plan through certain stages. 
Before Production
Production
Post Production
Before the Production Stage:
Planning to establish an enterprise, you must choose what form of business organization you want to plan even from a legal perspective also. You must validate the pros and cons before setting it. Next to that, you must make the product choice whether you have adequate resources for production and if there is a future demand for it. 
An approximation is an art in the business world. Anticipating product requirements in the future can give you a great insight into what product you have to produce and how much. Also, you might transform your production to similar products with your business awareness and marketing skills.
The location of your manufacturing unit is crucial as it can create problems if it is the wrong one for production. Suppose, you cannot locate a manufacturing unit in the residential area as it might lay certain limitations to your production… 
Production Stage:
This is a call to check with the raw materials, sourcing, and machinery. One must also check the transporting expenses for a better profit estimation. Apart from this, infrastructure becomes crucial as it cannot be ignored. Your production needs a systematic arrangement in the flow of raw materials and final products to establish an uninterrupted production plant.
The building hiring charges, water, and power supply are seamless expenses that might not be proper. Besides, miscellaneous expenses need space in the capital amount. 
One should have a clear idea of how to share the capital amount on requirements. The above basic needs are essential and they should not face a shortage. It might lead to a break in the workflow and demotivate your staff.
Post-Production Stage:
Marketing your product is always a challenge after production. An effective marketing plan is what makes your product reach the public. The pricing for marketing is usually high and needs a creative plan for success. The plan for shipping transport of the product is another challenge so that you can satisfy your customers. 
Marketing is the ultimate art of business. Most of the time, certain businesses have to spend an amount more than what is invested for production. Your marketing expenses depend on the estimated number of targeted customers and the extent of the location you want to handle.
Taxation:
The taxation process is different for all the 3 types of enterprises above. Any profit out of a proprietorship business is legally the personal income of the individual and the taxation depends on the difference between profit and expenses. But, as a corporation is a legal person and it works towards a shared goal, its rights and responsibilities are similar to that of an individual.
A partnership business relies on a legal contract. Its taxation happens with respect to the judicial system.
Vitel Global Communications for Business:
As every business needs a Unified Communication as a Service (UCaaS) for the best operational abilities and expected productivity. Partnerships and business corporations deploy CRM integrations as a part of their production as well as customer service. We suggest choosing Voice over Internet Protocol communication systems for better results
Conclusion:
As the above information is brief information about how to establish an enterprise and a few ways to handle a business, the goal of a business is always to engage in generating revenue.
Profit generation: One must carefully plan their finances to ensure the cash flow to complete their debts and loans. A non-stop money rotation is the symbol of a good business establishment. The goal is to generate profit and out of all the cash flow, one must be smart enough to extract the profit for his/her livelihood as well as any added investment to move the business forward.
Understanding the needs of businesses of all sizes, VitelGlobal has come up with cost-saving plans tailored by our technical experts.
VitelGlobal promises the highest uptime simple system administration and quick addition of new members from anywhere in the world. Additionally, all of your staff can connect easily regardless of the devices they each use. Why not request a demo today?
Published: September 28th, 2022