Maximizing Business Efficiency: Benefits of Hosted PBX Solutions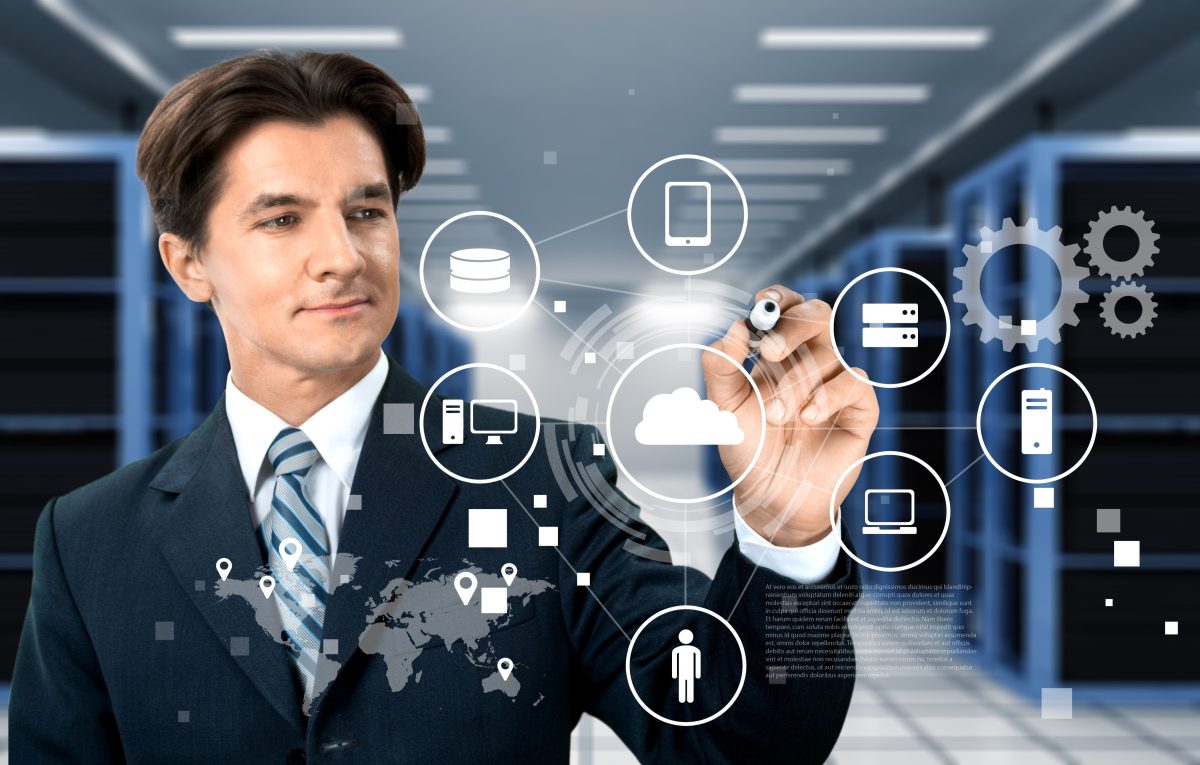 Reading Time:
4
minutes
In recent years, hosted PBX solutions have become popular as companies seek ways to lower the cost and staff resources required to manage enterprise telephony. But precisely what does hosted PBX entail, and what benefits does it offer?" Here is a quick description of "What is cloud PBX?" with additional information.
What Does Hosted PBX Mean?
A hosted PBX, also known as a virtual Private Branch Exchange, is a system where a service provider takes responsibility for hosting. In this setup, an external provider, the 'host,' manages the physical servers and services required to operate your network. In contrast, a specific phone network known as a traditional Private Branch Exchange is for organizations and corporations.
A PBX provides access to the features of a traditional phone system without the expense of bulky hardware equipment. It represents an IP-based communication approach that companies employ to conduct internet-based calls. Moreover, it can integrate traditional PBX and VoIP phone systems, facilitating a seamless transition from your current PBX setup to an internet-driven telephone network.
How Hosted PBX Solutions Operate?
Hosted PBX operations can be distilled into three fundamental components: the cloud PBX provider, a VOIP phone, and the Internet. When the system is operational, your phones connect with the cloud calling system server via the Internet, maintaining constant connectivity for making and receiving calls.
By handling all incoming and outgoing calls, your Hosted PBX solutions effectively take over the function of your phone company when you switch to VoIP services. Your service provider oversees your entire office phone system. If one of their data centres experiences an issue, your calls are seamlessly rerouted to another data centre, ensuring uninterrupted phone system performance. The hosted PBX provider's dedicated team provides efficient and secure phone services.
Since your service provider configures and manages everything, you and your employees need to access an online portal to conduct calls via the Internet. Within your online portal, you may quickly make any necessary changes to your settings with just a few clicks.
Benefits of Hosted PBX for your Business
The benefits of hosted communication solutions include enhanced functionality, flexibility, and advanced features that improve employee productivity and performance. We can understand how hosted communication solutions can revamp your business communications by examining the following points.
Reduced Costs and Increased Savings
Unlike premise-based solutions that demand a substantial initial investment in server and system procurement, hosted communications require a VoIP-enabled phone to get started. In addition, by combining voice and data traffic on a single network, replacing pricey traditional phone lines will lower monthly service fees.
Simplified Management
Cloud PBX is intentionally designed for user-friendly management, lowering the requirement for ongoing IT support. An online web portal empowers individual users to configure their feature settings directly from their computers. It eliminates the necessity of allocating time and resources to train support staff for system oversight.
Advanced Functionality
Hosted PBX provides the features necessary to enhance your company's productivity. You can effortlessly forward calls to your preferred device, seamlessly transfer ongoing calls between phones, and even make calls from anywhere while displaying your office number. A unified inbox simplifies checking, organizing, and archiving emails, voice messages, and faxes in a single location. This solution offers comprehensive features to support your work, regardless of location or working style.
Seamless Connectivity, Anywhere You Go
Unburdened by on-site hardware, hosted telephony solutions break free from location limitations. With a connection to the cloud, you can access the essential services and features required for productive work from any place. Whether at your desk, conference room, on the go, or home, your communication system remains entirely accessible, ensuring you stay connected no matter where you are.
Stay Ahead of Future Changes
Whether you are considering short-term, month-to-month adaptations or planning for the long term, your communication system must be adaptable to accommodate shifting conditions. Hosted PBX solutions offer seamless deployment and can quickly scale to meet the evolving requirements of your business. Additionally, service providers deliver automatic updates to ensure your system remains consistently up-to-date.
Secure Business Continuity
While contemplating disasters may be unpleasant, acknowledging their potential impacts, such as fires, floods, or earthquakes, is essential, which can disrupt your business communications. Their cloud PBX guarantees seamless customer contact retention, as vital hardware is safeguarded in secure and redundant data centers. In the event of office damage, calls can be redirected to alternative phones through the online portal, ensuring uninterrupted service.
Stay Focused on Your Core Business
Your primary focus should be managing your business rather than your phone system. By entrusting a provider to manage a hosted phone solution, you can dedicate your time and energy to achieving your business objectives while benefiting from all the necessary features for success.
Next-Generation Communication: Exploring Cloud Telephony in India
What Reasons Lead Businesses to Continue Using Traditional PBX?
Traditional PBX systems are often more appropriate for larger enterprises than small or medium-sized businesses. For example, well-established companies equipped with extensive on-site IT teams can effectively manage the additional maintenance and upkeep tasks that come with traditional PBX systems. Additionally, more giant corporations often have the financial capacity to absorb these systems' setup and operational expenses. Another scenario in which a conventional PBX system may prove viable is when a business anticipates minimal changes in its requirements over the next few years and all employees are based on-site without remote work arrangements.
Several businesses using analog phone systems may need more clarification about changes or be uncertain. Nevertheless, it's essential to understand that change will become unavoidable and that companies will ultimately need to transition to IP PBX systems, relegating analog systems to the past.
Summary
Small and medium-sized businesses gain numerous advantages from adopting Hosted PBX, especially when considering upgrading to replace aging equipment. Its cost-effective initial investment, minimal maintenance demands, seamless deployment, and scalability make it a compelling choice whether you're starting anew or improving an existing system. Can your current network handle the transition, and do the monthly costs align with your communication budget? Hosted PBX emerges as an excellent option for your organization.
Published: September 21st, 2023
Subscribe to Our Newsletter
Get monthly product and feature updates, the latest industry news, and more!
By submitting this form, you agree we may contact you in the manner described in our Privacy Policy.