The Importance of Integrating Your Business Call With Your CRM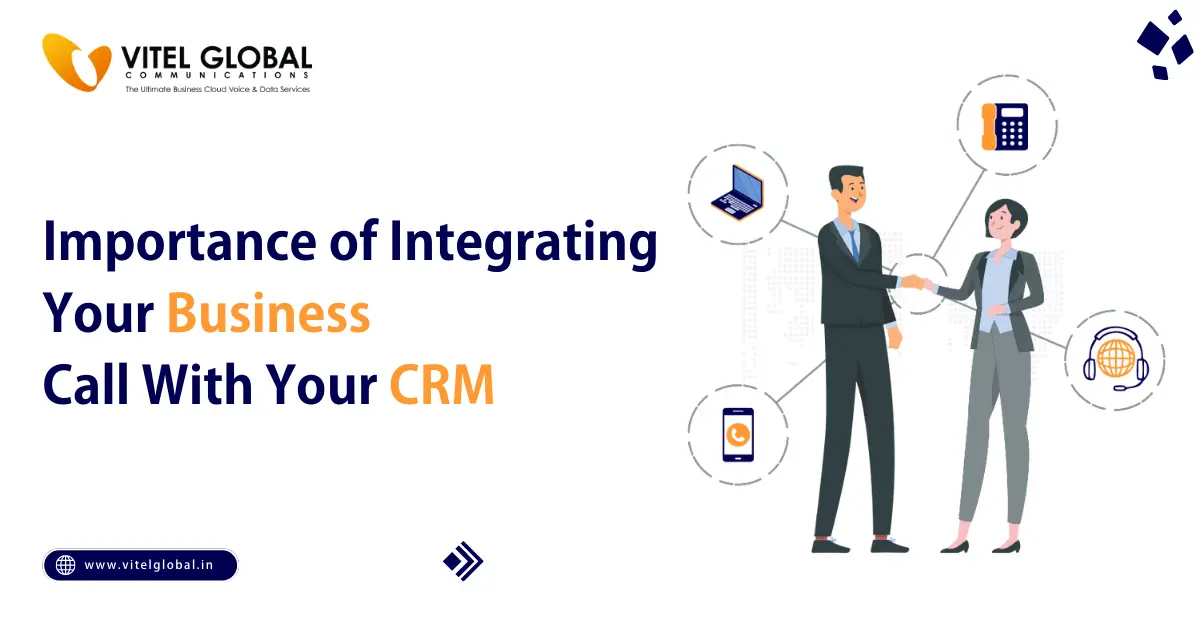 In the current corporate world, designing well-planned and data-driven marketing strategies is just as important as the quality of your product or service. One of the important aspects of the field of marketing is CRM management. Most companies focus well on generating leads and customer acquisition but need help understanding the concept of customer retention and its benefits.
Every business needs to consider a few strategies for retaining and repeating their previous customers longer. It will further contribute to extra revenue, public reputation, consistent income, and the company's goodwill growth.
Business Communication in Marketing?
Establishing a successful and healthy connection with your customers and audience is crucial to enhance your customer retention techniques. Business communication plays a vital role not only in improving customer relationships but also in developing a productive work environment internally for all employees.
As we all know, "modern problems require modern solutions" business phone services are a new revolution in the business world where employees can easily maintain all their professional connections and contacts. It provides several advanced calling features that simplify the regular tasks of the employees.
CRM X Business Phone System
Recently, many companies started integrating their phone solutions with CRM for effective results. Especially when a company uses unified communications, integrating it with CRM will offer several other advanced features that can assist the company in facilitating better communication inside and outside the organization.
What Is CRM?
A CRM system helps you identify new audiences, lead conversions, customer retention, and data representation. This system will assist you in building stronger relationships among employees and customers. Installing CRM services in your organization is easy if you already have a business phone service.
The Features of the Customer Relationship Management Software
Recording of Information
Once you integrate CRM software with your business phone services, you can record all your calls and other details. The recorded calls are saved safely and are accessible only by the management and those who have the required credentials. This stored data is also neatly sorted and arranged for future preferences.
CRM services offer another feature where it stores the data like call history, contact details, caller ID, and several others. It will also keep all employee calls transparent to the management.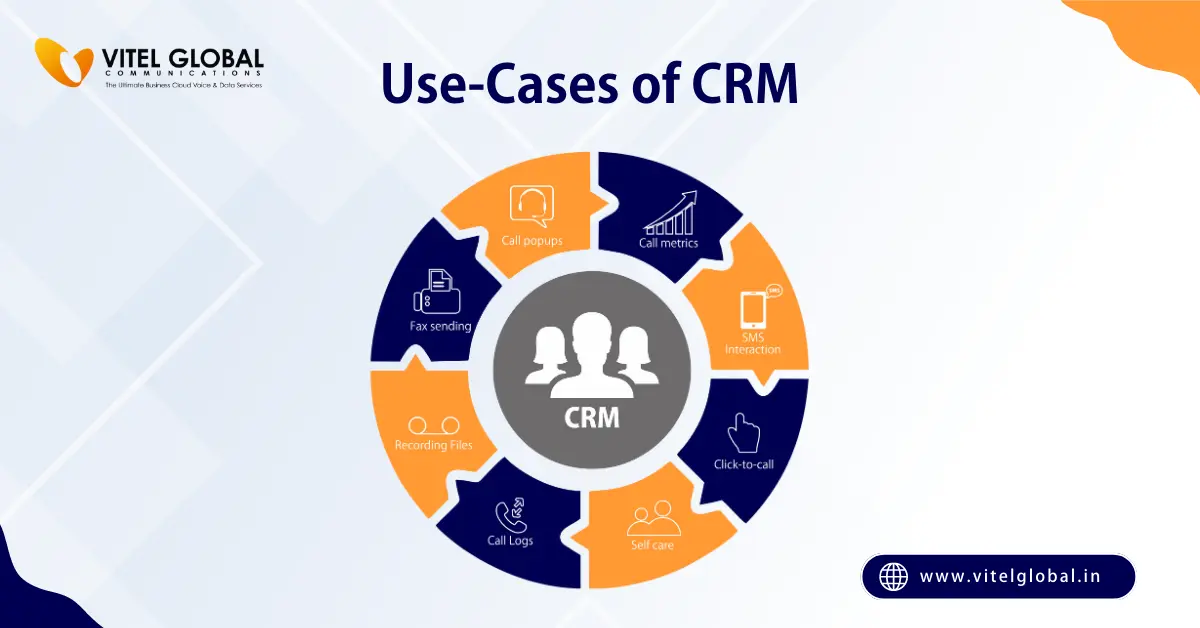 Personalized Dashboards 
Collecting and storing information is just the beginning of CRM wonders. The real advantage is when it records the data and represents it easily through dashboards. It collects data from various portals, websites, and domains, yet it still represents them in a way that is easily evaluated.
These dashboards make it easier to access all the data and make decisions. The management can also use these to track and monitor their employees' daily activities. It maintains transparency in an organization.
Two-Way Communication 
Customer relationship management software is developed to maintain a successful customer retention rate. And to ensure that this software help in providing business communication to both parties. Customers can post their queries, concerns, feedback, and other messages on this software.
Employees can also read and respond to these messages regularly to increase the customer engagement rate. The management can keep track of all the messages for different purposes.
Notifications and Alerts 
You can schedule reminders, notifications, and alerts to use the CRM software to the maximum potential. Every time your company wants to announce a new launch or update, these notifications can drive you to your audience. They will keep you connected with your customers.
One of the important ways to connect with your customers regularly is on a personal level. Through this integration, you can collect their details like birthdays, work-anniversary and all to offer discounts and wishes.
Importance of CRM Integration
Although CRM offers several features, it is important to understand its uses and how it helps your organization before switching. It is a long-term investment; companies should utilize it to the maximum potential.
1. Easy Maintenance of Data
CRM contributes to maintaining the data clearly and coherently. Although it collects data in multiple ways, it sorts them according to a few settings. It reduces the excess stress employees have to take to arrange the data manually. It interprets all the segments carefully and is easy to understand.
2. Market Communications
As marketing strategies play a significant role in this generation, you can make data-driven decisions using CRM solutions instead of relying on trial-and-error methods. You can use innovative strategies while considering the previous data and information regarding the company which is collected.
3. Security of Information
One of the most popular reasons CRM is popular is the security and privacy of the information. Employees might disclose confidential information in every company using business phone solutions. CRM protects this information from getting leaked or theft. Only the employees and management can access the data.
4. Effective Collaboration
For every company that aims at growth, it is important to ensure all the employees work collaboratively and collectively to achieve the organizational goals. Customer relationship software can enhance all employees' productivity and contribute to the firm's development.
5. Forecasting of Trends and Uncertainty
Every company must identify the trends and threats in the long run. The CRM helps you in collecting data from all across the globe. Performing a deeper analysis and conducting effective research on this data will help you predict future situations. It can help you stay prepared for whatever is needed.
6. Saving Time and Efforts
Integrating CRM with business phone services can guide you in accessing a Chabot or voicemail where your employees need only sometimes be active, but your business will be. These features will always be available to your customer and collect data by representing your company. You can access and read the data for future reference.
7. Inaccurate or Incomplete Data
Collecting all the required data at once is important when your company is trying to build a successful relationship with customers. Having all the data at once is impossible while taking the data on calls. But CRM will have a specific set of questions selected for all the customers and maintain data equivalency.
8. Cost-Effective Business Solutions
One of the primary aims of every business is to reduce unwanted costs and increase efficiency. These software solutions are easy to install and do not have any specific hardware costs. Maintenance of these solutions is also simpler in the long run, leading to using them for the optimum potential.