Why you need to replace traditional VoIP office phone with Cloud PBX Phone system?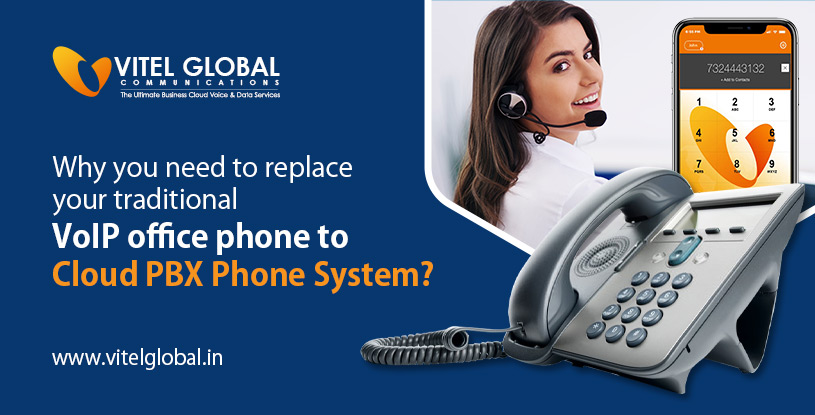 Reading Time:
3
minutes
Introduction of VoIP Phone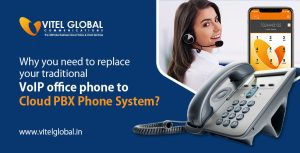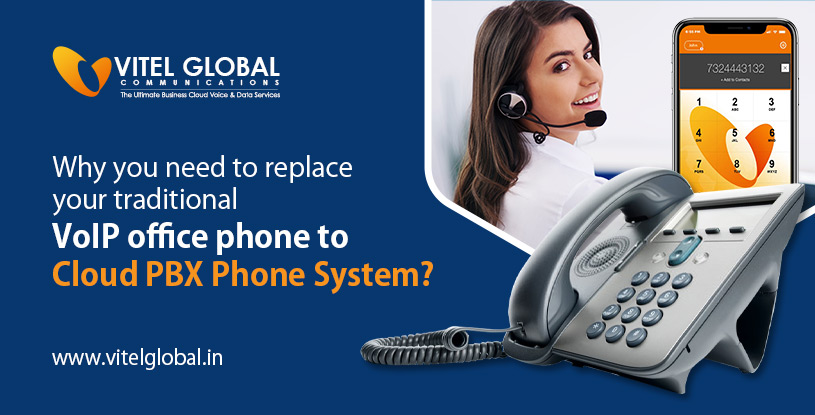 There are many VoIP phone systems available in the market, but we suggest our readers have a glance at our VITEL GLOBAL VoIP phone system in detail. One must consider factors like features, plans, and benefits integrated with the VITEL GLOBAL VoIP phone system mentioned in this article:
First, let us look at the features integrated with our VoIP phone system:
Highly secured
Flexible
Easy texting
Conference calls
24/7 technical support
Affordable plans
Auto-attendant
Mobile app integration
centralized device control
Fast installation setup
Cloud control
No hardware is required
Efficient client interaction
Scalable
VITEL GLOBAL's VoIP phone system helps your business achieve unique solutions through our business communications solutions.
Call recordings
Reporting and analytics
Easy integrations
Access from any device
Call forwarding
Complete portability
Higher scalability
Advanced features
Supports multitasking.
Role of VITEL GLOBAL in increasing the productivity of small businesses:
EASY CUSTOMIZATION
Customize your analog phone system to a cloud-based phone system or VITEL GLOBAL phone system meeting your demands.
NO DEPENDENCY
No dependencies on your manual staff as everything is automated.
BACKUp
Maintain data backup in the servers that can be retrieved whenever required.
DATA REDUNDANCY
No data redundancies issues are raised as the data is stored, maintained, and saved automatically.
NO SMALL ISSUES
Get rid of costly telephone bills.
PRODUCTIVITY
Connect your clients across the globe through audio, video conferencing, screen sharing, and online faxing for easy collaboration on a single platform using softphones or laptops, or desktops.
INTEGRATION
Integrate VITEL GLOBAL with your existing system applications like CRM, customer software support, and billing that help to retrieve data as per requirement.
COST-EFFECTIVE
Vitel Global virtual phone system is available at an affordable cost integrated with flexible plans and zero investment in hardware equipment as it is operated on the cloud.
ADVANCED FEATURES
VITEL GLOBAL designed its virtual phone system with advanced features to collaborate with your team and easily accesses and operated on both either an on-site or cloud basis.
WORK FROM ANYWHERE AND ON ANY DEVICE
Today the pandemic situation is demanding and forcing organizations to work from home but still attain and fulfilling 100% of work tasks because of the proven communication tool delivered by the VITEL GLOBAL phone system.
24/7 SUPPORT
We deliver 24/7 customer support to our clients to resolve issues from software, hardware, or any technical-related.
EASY MANAGEMENT
You can easily set up the phone service, add end users, maintain, and manage personal dashboards.
ANALYTICS
Monitors monitor call data, call quality, costs incurred, customer satisfaction, and other criteria.
VITEL GLOBAL promises every business area irrespective of size, for delivering modernized, flexible, cost-effective communication solutions that are unique to reach out to your clients or employees of your organization leading you to the path of success giving outstanding profits.

Book Your Free Demo Today – enquiry@vitelglobal.in | 040-69030303
Learn More – https://www.vitelglobal.in/
Published: November 17th, 2021
Subscribe to Our Newsletter
Get monthly product and feature updates, the latest industry news, and more!
By submitting this form, you agree we may contact you in the manner described in our Privacy Policy.